Published April 10, 2019
Hope Found at the Summit in Undisclosed Persecuted Country
The Global Leadership Summit takes place in countries and cities where we never thought God would bring it. In some cases, we can't even disclose the name of the city for the protection of the Christian pastors and leaders there who hunger so desperately for the leadership encouragement, inspiration and training.
This is one of those cities.
During the their GLS event in February, the Summit blessed hundreds of leaders in a persecuted region of the Middle East currently experiencing war.
Be blessed by the words of several of the attendees, and know that your prayers and support are not in vain.
—
The best is yet to come
After my retirement last year, I thought, this is it. But since attending the GLS, I discovered God is not done with me yet. God has a plan for my life—to influence emerging leaders through my experience and use whatever abilities God has given me for the development and good of others and my community. I can say with confidence that the best is yet to come. Thank you for coming to our province. – Retired deputy inspector general of police from undisclosed country
—
God wanted to use me to help plant 13 churches
God wanted to use me to speak to these different tribes to reach these souls for the kingdom of God.
I was a businessman when I started to come to The GLS in 2012. Then God started giving me directions. He helped me to understand my calling as a businessman. I never imagined how God could use me to speak six different tribal languages. God wanted to use me to speak to these different tribes to reach these souls for the kingdom of God. Since then, I started helping my church plant 13 churches in my province. Now I know why I can speak six different languages. I go with my pastor to share the Word in these areas and many young people are blessed by my testimony. Thank you to the GLS! – Pastor and businessman from undisclosed country
—
My Summit notebook has become my year-round mentor
I am a regular participant of the GLS. It is my only year-round mentoring tool. I fill my notebook corner to corner with all the main points of the sessions. I also fill it with the things I believe God is saying to me during these two days. The GLS will be over in two days, but my notebook will stay with me. I carry it along and teach from it wherever I go. Thanks to the GLS for giving us a study notebook in our own language. Every time I come, I learn new things. It's improving my life. – Pastor from undisclosed country
—
The Summit changed my husband, so I went to see what it was all about
The GLS is a life-changing experience
I am a principal in a government school and my husband is a pastor. Every time my husband went to GLS, he came back with a new spark in his ministry. I could clearly see a drastic change in his personality and in our family life, too. I was curious about all this, so this time I went with him. I can now clearly understand, by the grace of God, the GLS is a life-changing experience. God changed my life and I pledged to myself that I will share what I have learned with my staff. I am so thankful to God that my husband took me to the GLS so that the plan of God shall be fulfilled in and through my life. I have more than 50 staff working under me and about 1200 children to care for—most of them Muslim. God has changed and blessed me through the GLS to influence and bless many around me with the love of God. Thank you for coming to my city. – School principal from undisclosed country
—
The Summit was a turning point in my life
I never ever had this type of experience before in my life! During the second day's prayer time, I heard God speaking to me. I went through bad practices in my life and I was stuck. Despite several times having the opportunity to come out of those bad practices, I chose not to do so!
When my pastor invited me to attend the GLS, he said he was pretty confident that I would be blessed. It turned into reality. God spoke to me and clearly guided me to come to the right path of righteousness, follow Him in all the ways of my life and promised He would bless me. That was a very special moment for me to turn to God. I repented right away. And I believe He has forgiven me. The GLS is a turning point in my life. I am grateful to God for the host pastor who cares to take hard roads. His passion is seen in the atmosphere and in the care he and his wife give to their guests. Thank you for the GLS! – Businessman from undisclosed country
—
My daughter was healed
Joyfully, my entire group registered to attend, but two days before we were supposed to start our 11-hour train trip, my youngest daughter suddenly got terribly sick. We could not decide whether to go to the GLS or not! We took her to the doctor in the village, but there was no difference in her health. At last I decided to call the GLS office and tell them about my problem and offer my regrets about not attending this time. I was perfectly calm before making the call, but then something happened. All of a sudden, when I heard the voice on the phone, I started crying. I told her about my problem. She encouraged me and said, Brother, I can understand your problem, but can I pray for your daughters' healing? I said yes, and she prayed. I went back to the room where my daughter was unconscious. After few minutes, she opened her eyes and asked for water.
I felt prompted by the Holy Spirit that I must go to the GLS and give my testimony for the glory of God!
I was at peace. My family went to sleep that night, and when we woke up in the morning, it was a miracle for us. My daughter was perfectly healed! We were amazed that God healed her in her sleep. We were rejoicing!
I felt prompted by the Holy Spirit that I must go to the GLS and give my testimony for the glory of God! My wife and I decided that I would go to GLS. So here I am, right on time! We were so glad to attend this fabulous event. I have received all my blessings here about what God has in store for me and for others. When we are willing to do His work, He is able to make a way… even through the supernatural healing of my daughter! – Pastor from undisclosed country
We welcome and encourage comments on this site. There may be some instances where comments will need to be edited or removed, such as:
Comments deemed to be spam or solely promotional in nature
Comments not relevant to the topic
Comments containing profane, offensive, or abusive language
Anonymous comments
If you have any questions on the commenting policy, please let us know at heretoserve@globalleadership.org
Equip, encourage & inspire global leaders with a gift today
When you give to the Global Leadership Development Fund, your gift inspires and equips Christian leaders, facilitating transformation in some of the world's most challenging environments.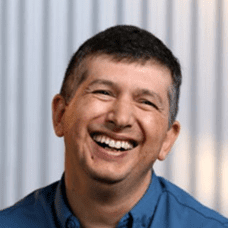 "Without your heart for giving, we could not have had the GLS in many countries like Bolivia, Ecuador, Cuba, Chile, Peru and others in the rest of Latin America."
Carlos Arroyo, South America