Published October 30, 2019
How the GLS in India Has Grown From One Site to 90+ Sites Reaching 28,000
The first Global Leadership Summit event in India took place in 2007 with one event. As of 2019, the local team in India has been able to expand the event to 90+ sites in seven languages reaching 28,000 people. But they know this is just scratching the surface of opportunity in a country of one billion people—they are driven by a goal to expand into 300 sites in 20 languages by 2022. An incredible feat.
"Though our team is few in number, God has enough people already in place today to use this force going forward," says Raju Alberts, GLS marketing director in India. "God is using it."
Christians are hearing for the first time—your influence matters.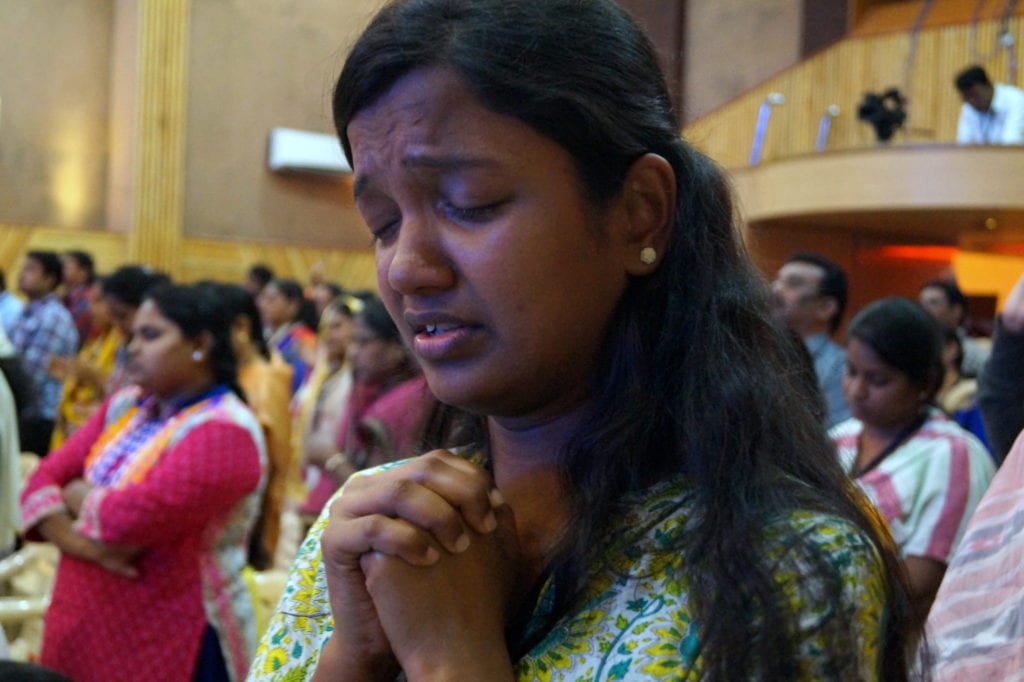 While the Christian population is low in percentage, there are many Christians (and non-Christians) in India hungry for leadership development tools in their own language. Access to an event like the GLS is a game-changer. The impact is not only helping leaders expand their influence in a positive way across various sectors of society, including government, business, education and the Church, but people are being inspired to take up initiatives to address the needs of their communities, and make an incredible difference for God's Kingdom on earth.
Binu Varghese, GLS team leader in India, shares more about this opportunity. "The GLS has given a platform and opportunity for Christians to learn biblical leadership from a completely different perspective—a global perspective. We can have a larger role in nation building, having influence in the marketplace, making an impact with our life and faith across all sectors, whatever place of opportunity. A lot of times, Christians don't see that as an opportunity. So, one of the things that the GLS is doing is inspiring people to make a difference wherever they are—to let them know they have influence, and their influence matters—they can be agents of change. For many, this is the first time they hear something like this."
Translating the GLS into more languages is key.
In order to reach 300 sites by 2022, expanding languages is key, but also one of the greatest expenses. With 21 official languages in India, there is great opportunity to reach many diverse groups across the country. "India is like a country with many countries," Binu explains. "When you move from one state to another, it's like moving from one country to another country because the language is different, the culture is different, and even the clothing and cuisine habits are different. That's why English alone cannot serve India—in major cities, yes, we can reach people, but if you really want to reach India, it has to be through all these languages."
"Before the GLS came to India, leadership content available in our languages was so little," Raju explains. "But now with the GLS, we are bringing world-class leadership training to Christians in their own language, and it's phenomenal.
The GLS brings inspiration to me personally, and now I'm able to take it to the people who are waiting to hear it in India. And there are so many stories across India—what one session can do for somebody to take their dream forward changes lives.
"For me personally, the first time I experienced the GLS in my language, Kannada, I felt like all the sessions were personally speaking to me at a time when I really needed inspiration. I felt like I was losing at life. But Albert Tate inspired me. He said, you give what you have to God, and let Him write the history. That was amazing. We may have little left, but when we bring it to God, He multiplies it for others.
"The whole thing excites me. The GLS brings inspiration to me personally, and now I'm able to take it to the people who are waiting to hear it in India. And there are so many stories across India—what one session can do for somebody to take their dream forward changes lives."
"We want Christians to bring values of integrity, honesty, transparency and accountability to their workplaces," says Binu. "Ultimately, they can be the agents of change."
GLS attendees rise up to address issues of corruption and poverty.
The stories the team has heard from attendees in India include people rising up to take on causes that serve those in greatest need, addressing corruption and poverty, two of India's biggest issues today.
Here are just two of those stories:
Sheryl buys a hospital to serve the wounded in the streets.
Sheryl was invited to attend the GLS for the first time in November 2018, where God spoke to her: You need to go and heal the wounded. At the time, she was doing it little by little, but this call was affirming for her to dream bigger. And after she heard Gary Haugen say, you need to get rid of fear, because fear is the silent destroyer of dreams, she decided to go big and take her dream to the streets. She started getting all the wounded people off the street, especially those suffering from diabetes who have wounds with legs that need to be amputated. She started looking for a way to grow her service and saw an ad that a hospital was available for sale. So, she put her money in, and bought the 60-bed hospital, which she now runs from early morning through midnight, loving them with the love of Jesus overflowing through her ministry.
Lawyer becomes the Bryan Stevenson of Mumbai.
A lawyer who attended the Summit in 2018 told the team that until coming to the Summit, he saw practicing law as a way of gaining daily bread for his family. But after listening to Bryan Stevenson, he now feels like he has a greater purpose, and said, I'm going to get to know my clients beyond the case they are bringing to me. I want to know more about them. I want to know what more I can do for them. I have found my purpose. He went from being a lawyer working in the court to becoming a manager with a team of lawyers fighting for people who don't have anybody to fight for them. He said the GLS has completely changed him. In fact, some have called him the Bryan Stevenson of Mumbai.
What will it take to reach more people?
"What if more people could have access to this content in their own language?" Raju asks. "Watching people react to the content in their own language, you can see that God speaking to them personally. The GLS is becoming a platform to inspire people so they become channel of blessing and transformation."
Translating the GLS into more languages is one of the biggest obstacles to expansion. "After attending the Hindi Summit, one of the key Marathi leaders asked me, why are you depriving my Marathi people?" Binu shared. "You have language dubbing in so many languages, and Marathi is one of the largest populations in India, but you're not doing it. In fact, we had some other languages lined up for dubbing and translation, but we gave priority to Marathi, and this year we will have six Marathi Summits happening. They are so excited. They are expecting 600 people. It is a powerful tool for the local language because there are not enough books or resources in these languages. So, they really see it as a great opportunity and potential for their leaders and congregations."
To reach 300 sites, the Indian team recognizes that they need to build infrastructure and have also decided to connect and partner with other organizations. "What if we partner with them to use their influence and infrastructure?" asked Raju. "The second strategy we have is to build a self-sustainable model as well. It's not going to be easy, but we are trying to create that kind of infrastructure so that all our sites are able to take care of their own needs."
Thanks to our donors for bringing the GLS to India.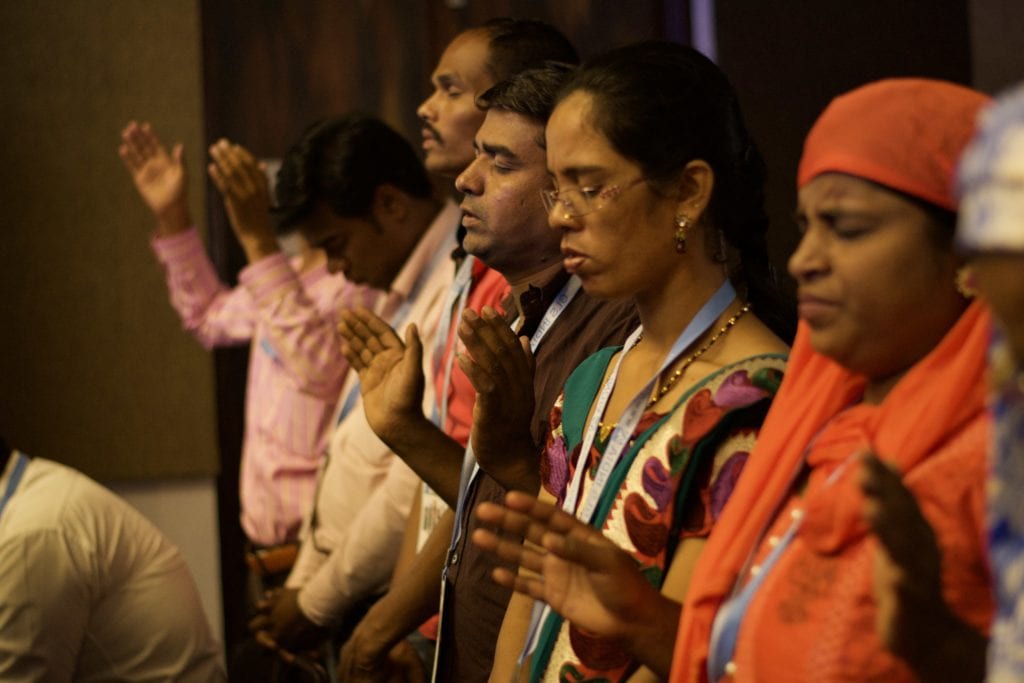 The GLS would not be possible in India today without the support of donors who've been so generous with their resources. "I want to thank the donors from the bottom of our heart," says Raju. "The very contribution they make towards India is helping Christians expand their influence in their communities. Because of their contribution, there is a change. There's community transformation happening, and the Kingdom is growing. God has not stopped. He is still bringing it forward.
"I'm also grateful for the steering committees in every single city. They are standing with us. They are saying, we want this, and they are owning the vision, and taking it forward. Thanks to GLN, the international team, the India team and the donors who support the GLS."
We welcome and encourage comments on this site. There may be some instances where comments will need to be edited or removed, such as:
Comments deemed to be spam or solely promotional in nature
Comments not relevant to the topic
Comments containing profane, offensive, or abusive language
Anonymous comments
If you have any questions on the commenting policy, please let us know at heretoserve@globalleadership.org
Equip, encourage & inspire global leaders with a gift today
When you give to the Global Leadership Development Fund, your gift inspires and equips Christian leaders, facilitating transformation in some of the world's most challenging environments.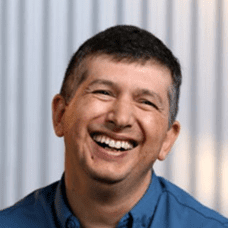 "Without your heart for giving, we could not have had the GLS in many countries like Bolivia, Ecuador, Cuba, Chile, Peru and others in the rest of Latin America."
Carlos Arroyo, South America