Published October 26, 2020
How to Change a Country
What war has done to my country
Liberia is a very small, very poor country. We have been through a terrible, terrible time—ours was a civil war. It was a complete breakdown of our society. Many of our youth fought as child soldiers, and it was often brother against brother.
What gets taken from people when they go through such a devastating experience is hope.
The fighting has been over for about 15 years now, and I am very grateful for peace. But I am also very aware of what has been stolen from my people. What gets taken from people when they go through such a devastating experience is hope. They have lost hope in their community, because it was the community who killed so many. They have lost hope in leadership, because the leaders who were supposed to save us, didn't.
So many people fled the country during the war that it has left a hole in the midst of our society. Those who left not only had finances but were blessed with education. Most of them have not returned, so there is a big gap in terms of leaders in Liberia.
I was fortunate that as the war came closer to our city, my husband was able to send our children and me to the United States. He was a bank manager and we had the resources to leave. My husband stayed behind as we made our way to Baltimore, where we have family. We were there for 11 years. I have a graduate degree in biology, so I was able to teach in high school and college.
Answering a call to ministry
In the midst of it all, I answered the call to ministry. I went back to school and earned a Master of Divinity from Wesley Theological School in Washington, D.C., and was ordained in 2001. It was at this time that God compelled me by His Spirit to go home to Liberia.
…everybody thought I was crazy. "You ran away from the war, now you want to go back?"
The war was still on. So of course, everybody thought I was crazy. "You ran away from the war, now you want to go back?" But God was clear. He said, "Yes, you are going back to Liberia. You will start a church and you will help people rebuild their lives."
I returned to a war-torn country. I went back to bombs and guns. I thought, "Well you can't rebuild anything when people are still being shot at." I thought maybe I had gotten that message wrong from the Lord. But He said, "You are going to rebuild."
So, in September of 2001, 16 of us started the Empowerment Temple, which is part of the African Methodist Episcopal Church. Someone gave us a defunct little bank branch, and we rearranged the lobby and made it into a sanctuary. And by January we were over 100.
Where are the leaders?
The war ended in 2003, and by 2004, people were beginning to return little by little. One of the people who returned was a Princeton graduate who came to take over the largest Baptist church in the country. One day, he came into my office and he said to me, "I've been walking all around, and I've been asking people, 'Who are the cutting-edge leaders in the church that are here in Liberia now? I want to propose an idea to them.'" He said, "The brightest minds of our country have left, and the only way our country has a chance to rebuild from this war is through developing leadership."
Of course, I thought that was a little strange, because at this point people were more concerned about how they were going to eat every day. There was no running water, and here he is saying we need to have a workshop on leadership development.
But it did make sense to me, because I knew there was a great deficit of well-trained people in basic things like administration and management, and some of the key skills necessary to rebuild a country. He said, "You know, when I was in the United States, I used to go to something called The Global Leadership Summit. And it changed my life. Maybe we can try to do something similar to that."
Introducing The Global Leadership Summit to Liberia
So, we sent a young lady to experience the Summit. She returned to us and said, "if this country is ever going to rise again, The Global Leadership Summit teachings may give us a chance." We decided then that we would organize ourselves and bring the Summit to Liberia.
I realized that if we can create the training and expose people to these ideas, they can gain a vision for their lives and begin to see themselves as leaders.
When I got home from my first Summit, the first thing I did was to reorganize my church leadership. I started teaching them the concepts and teachings from the videos. But I also thought, "this is so life-transforming. My country needs this. I've had the advantage of being exposed to this world-class leadership training, but there are so many people in our country, from the president on down, who have not had this kind of opportunity."
I realized that if we can create the training and expose people to these ideas, they can gain a vision for their lives and begin to see themselves as leaders. Not only church leaders, but career leaders and marketplace leaders. Coupled with a better educational system, we can begin to close the gap and rebuild our country.
But at the same time, what Liberia needs is reconciliation. There is still so much mistrust and suspicion. You can tell a person that they can be a great leader. But if they are broken, and there's no peace, no healing and no forgiveness, they will be held back. They will never become the true leader that God intends.
Reconciliation starts to bring healing to our nation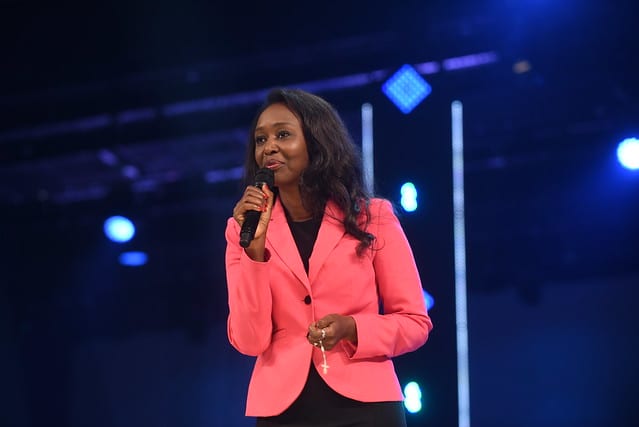 One of the stories that we share at the Summit each year is that of Immaculée Ilibagiza. She is a genocide survivor and a former GLS faculty member. In 1994, Immaculée and seven other women were hidden in a small bathroom for 91 days while there was house-by-house slaughtering of men, women and children in her village. As she huddled with those women, anger and resentment began destroying Immaculée's mind, body and spirit. It was then that she turned to prayer as a way of drowning out the hate inside her, and the evil raging outside the house.
Immaculée emerged from that small bathroom weighing just 65 pounds. She found her entire family brutally murdered, with the exception of one brother who was studying abroad. After the genocide, she came face-to-face with the man who killed her mother and one of her brothers. After enduring months of physical, mental and spiritual suffering, she was able to offer the unthinkable to that man. She told him, "I forgive you."
When we play that tape of Immaculée's story at the Summit, grown people start crying. People who wouldn't even talk to each other before start embracing each other. They are inspired with a vision for peace and forgiveness.
Reaching more leaders requires innovation
To reach more leaders in Liberia, we know we must be innovative. Instead of bringing people to the GLS, we must take it to them. In 2019, we brought the Summit to six partner sites. Bringing it to smaller groups allows for more personal connection, which is very important in our community setting. People must once connect with you on a personal basis before they will buy into your vision. Our country is divided into 15 political subdivisions, or counties. Right now, we're in four subdivisions, and we see the potential to take it to the entire country.
When you commit to grow your leadership, everyone around you wins—businesses work for good, communities are transformed and churches thrive!
My grander vision is that Liberia will erupt with a strong group of young leaders. Sixty-five percent of the population is under 40 years old. In my church of 600 members, only 20 people are over 50. Our future is really in the young people. They are the ones who will go to the polls and elect the next leaders.
With the GLS, we have the potential to move our youth to another level. Their minds are open. They can still be molded with all these creative and cutting-edge ideas. They can catch a vision that, "Yes, I can lead where I am. I don't have to have a title. I don't have to be well-equipped educationally. I can take the lead. And I can begin by leading myself out of my problems and out of the devastation that I have experienced. I can start my own business. I can be an entrepreneur. I can be a peacemaker and lead others out of their devastation."
Those of you who have donated to the Global Leadership Network have made an investment in good soil. We know both biblically and in the natural realm, that once you invest in good soil, you can expect a good harvest.
No matter where your influence is, when you commit to grow your leadership, everyone around you wins—businesses work for good, communities are transformed and churches thrive!
That is how my country will be changed. That is how my country will come out from under the devastation of war.
And it all starts with inspiring a vision…a vision of what could be.
We welcome and encourage comments on this site. There may be some instances where comments will need to be edited or removed, such as:
Comments deemed to be spam or solely promotional in nature
Comments not relevant to the topic
Comments containing profane, offensive, or abusive language
Anonymous comments
If you have any questions on the commenting policy, please let us know at heretoserve@globalleadership.org
Equip, encourage & inspire global leaders with a gift today
When you give to the Global Leadership Development Fund, your gift inspires and equips Christian leaders, facilitating transformation in some of the world's most challenging environments.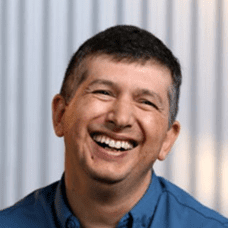 "Without your heart for giving, we could not have had the GLS in many countries like Bolivia, Ecuador, Cuba, Chile, Peru and others in the rest of Latin America."
Carlos Arroyo, South America