Published September 26, 2018
I Wouldn't Have Wanted to Work For Me, Then I Went to the Summit
I am the President and CEO of The Willow Center, a certified outpatient treatment provider and counseling center focused on assisting individuals and families as they find their way back from substance use disorders and other life circumstances. As someone in recovery, celebrating 14 years of sobriety, I am very passionate about showing people what is possible in their own lives.
When I started this organization, I had nothing to lose. But as we started to grow, fear started to creep in.   It wasn't until I attended the Summit for the first time in 2016 that I realized I had been leading from a place of fear. I was projecting it onto my staff and was not supporting them the way I should have been.  I had been very critical instead of fostering their skills and focusing more on their assets as contributing members of our team.  Truthfully, I wouldn't have wanted to work for me!
For me, the Summit was life changing!
The Summit has shown me that my influence matters; my leadership matters; the lives I touch and the lives of their families, really matter.
Attending the Summit gave me an opportunity to grow professionally as a leader and personally as someone who is trying to lead more like Jesus in an organization that cannot identify as faith-based due to receiving government funding.   My fear, both internal and projected, wasn't helping my organization. Because of the Summit, I started to lead for God and I saw things start to change.  I felt God say that He would lead me in every stage of our business.  I was reminded that I am an agent and that God's plan is bigger than mine.  Even if plans didn't go like I thought they should, everything would still be ok.
After the Summit I implemented several things.  We are still a work in progress, but we are taking steps forward. These are a few of the things I learned:
I gained confidence to lead from who I am. I am a counselor at heart. Before the Summit I didn't understand how important it was for me to own my leadership role and to grow in that role. Now I'm embracing my leadership and my team understands our direction.  As a result, we're well run, and we've developed a culture and energy of collaboration and investment.
We started to seek out ways to continue to grow and become "uniquely better". Inspired from Andy Stanley and his 2017 Summit talk, I decided to hire an executive coach to help me become a better leader.  If I hadn't attended the Summit and made that decision, I wouldn't be where I am today.
We are embracing our grander vision to break the stigma of addiction. As a result, more people seek out our services. When people walk out of our doors, they know they are loved. We, as an organization, got better and because of that people in recovery are also getting better!  There are 23 million people in recovery in the US, so we want to open more centers and address this very real need in our society.
I'm giving myself and my team grace. I used to beat myself up about everything, but then I was reminded that God knew what he was doing when he put me in this role.  I have more confidence when I remember to receive His grace.
There are so many ways that people who remind me why we do what we do.  People are reunited with their families.  People have found purpose and meaning. It keeps me going when I see the light return to their eyes.  When we can help one person struggling with addiction, we can help their entire family.
The Summit has shown me that my influence matters; my leadership matters; the lives I touch and the lives of their families, really matter.
We welcome and encourage comments on this site. There may be some instances where comments will need to be edited or removed, such as:
Comments deemed to be spam or solely promotional in nature
Comments not relevant to the topic
Comments containing profane, offensive, or abusive language
Anonymous comments
If you have any questions on the commenting policy, please let us know at heretoserve@globalleadership.org
Equip, encourage & inspire global leaders with a gift today
When you give to the Global Leadership Development Fund, your gift inspires and equips Christian leaders, facilitating transformation in some of the world's most challenging environments.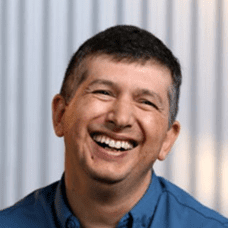 "Without your heart for giving, we could not have had the GLS in many countries like Bolivia, Ecuador, Cuba, Chile, Peru and others in the rest of Latin America."
Carlos Arroyo, South America