Published May 1, 2019
It Takes One Ask, One Act of Courage to Change a City
What could I do for my city?
I attended The Global Leadership Summit for the first time three years ago. It impacted me by giving me a purpose—What could I do for my city? Our city is in massive disunity, not only in the church, but in general. Only 3.5 percent of our population attends church. We are a college town, and while our town isn't blatantly, "anti-Christian," there is tremendous apathy towards Christianity.
You have not because you ask not.
I remembered the words I heard at the Summit, you have not because you ask not. I also remembered Gary Haugen's message on fear, and something he said, "No great dream has ever been built on fear of what might go wrong."
Together, we're shining light into our dark city.
I needed to step out in faith and not fear looking stupid or worry about what might go wrong—even if only 10 people showed up. And in my second year of being involved with the Summit, I let go of my fear and trusted God to figure out a way to bring the Summit to Missoula, Montana. I sought to get the University of Montana to sign on and get it accredited, even though as a secular school, I thought they would say no. They said YES! I almost fell out of my chair!
Not only did the University of Montana sign on and get it accredited, but the Montana public school system accredited the GLS for their teachers' license requirements. Additionally, the Montana Association of Nurses jumped on board to allow nurses in the state of Montana to get accredited for attending the Summit, and now we're working to make this happen nationwide as well!
Since then, we've formed and built a team that now leads the Summit locally. Inspired and energized by my local church, it is bringing our churches together as "the Church" instead of one of many individual churches. Together, we're shining light into our dark city.
The Summit is unifying.
In the midst of apathy, I believe God is using the Summit to change our city. I've witnessed God's anointing and power to change lives through the Summit. And I personally developed more compassion for people and more trust in God. Now our church marks three key days on the calendar: Christmas, Easter and the Summit. I see the Summit as an event that unites not only the church, but also our city.
We started a citywide pastors meeting to kick off the Summit in April, then a volunteer kick-off for members from different congregations in our community. Finally, we all attend the Summit together. To see our different congregations all together at a single event, unified in growth is amazing. And one of the surprising things we are witnessing is how the business community is more open to attending as well. It is unifying on multiple levels.
The biggest thing the Summit has taught me is; you have not because you ask not. Followed by, trust God and ask! For the unity of Missoula, I'm glad I trusted God and asked. Without the Summit, the city and the churches of Missoula, Montana would be missing out on the blessings that come from unity.
We welcome and encourage comments on this site. There may be some instances where comments will need to be edited or removed, such as:
Comments deemed to be spam or solely promotional in nature
Comments not relevant to the topic
Comments containing profane, offensive, or abusive language
Anonymous comments
If you have any questions on the commenting policy, please let us know at heretoserve@globalleadership.org
Equip, encourage & inspire global leaders with a gift today
When you give to the Global Leadership Development Fund, your gift inspires and equips Christian leaders, facilitating transformation in some of the world's most challenging environments.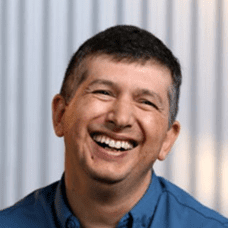 "Without your heart for giving, we could not have had the GLS in many countries like Bolivia, Ecuador, Cuba, Chile, Peru and others in the rest of Latin America."
Carlos Arroyo, South America