Published October 21, 2019
Leaders in Vietnam Reflect on the Impact of the Recent GLS in Hanoi
The Global Leadership Summit is officially under way as it is taken around the world to another 135 countries, and 900+ sites, including Hanoi, Vietnam, where more than 300 leaders gathered for this year's event in early September 2019.
Be inspired by the impact the GLS has made on these incredible leaders this year:
I'm proud to inspire female leaders.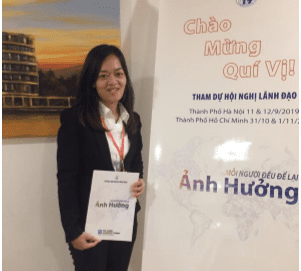 As the first female facilitator at The Global Leadership Summit in Vietnam, this is the most impactful and powerful event for me.  I feel so proud of myself for being able to inspire and encourage female leaders in Vietnam to step up and prove to the world that females can do the same things as males could do. I'm an interpreter and a trainer at my husband's church and other churches, and I think I should do something different to build up leadership skills in those I've been working with.
I've learned a lot from GLS. As a woman and a leader, I have the same heartbeat as Carla Harris who presented the message "Characteristics of a LEADER." Leaders are required to have many good characteristics so that people can follow them freely, but I was deeply impressed by the character traits, one of the most important being authenticity—be yourself don't being afraid to take risks. People will follow you because of who you are and your unique character. I accept risk taking, and thanks to Carla, I can now view that with positive thought. If you never take a risk, you never change, never grow and you will be left behind. I hope the GLS expands into many different places in Vietnam. I believe if this happens, there will be many lives transformed through this incredible event.
– Nguyen Kieu Trinh
Now I feel equipped to improve myself day by day.
I recently became a believer in Christ, and over the last six months, I've tried to stop my drug addiction. I used to follow Buddha, but after coming to Jesus, my mind has been brightened. Buddhism focuses on where people go after death, but Christianity shows me where human beings come from, what we were born to do and about life after we pass away. As an addict, I lost everything meaningful in life—my job, friends and family. But God has turned my life around. Someone at my church introduced me to The Global Leadership Summit. I now feel equipped with some useful lessons, including Simon Sinek's talk on the Infinite Game, where I learned that our biggest enemy is actually ourselves.
We don't need to fight against other people. Instead, let's try to renew ourselves so that we can become a better person than we were yesterday. There are no winners and losers, only improving ourselves day by day. This motivates me to be consistent with my belief as I try hard to develop more in the future.  And then John Maxwell helped me think about what good changes I've been able to make over the last few months—I'm more responsible for my life now. I hope to have more time to be with Jesus and learn more and more through the GLS.
– Tran Thanh Tuan
God touched my life.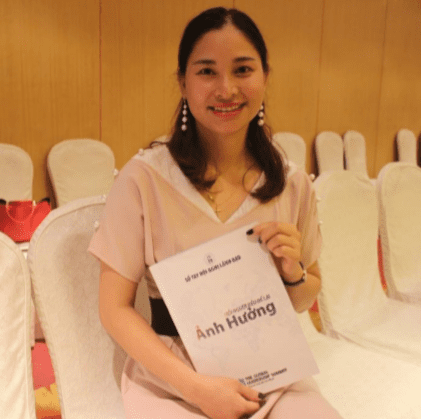 God brought me here to the GLS. He touched my life by using the speakers. He used Erwin McManus to encourage me. I got his messages and the answer to my problems. Now I will live as if today were my last day. If I have any fear, I will feel it, face it and do it anyway. I will see difficulties or challenges as opportunities that allow me to grow and become better in the future.
– Phan Thi Tuyet Trinh
I want more leaders to experience the GLS.
I'm originally from Hanoi, but after struggles living here, my husband and I decided to move to Danang City to start a new life in a new place full of hope and opportunity. I have five children, and one of them is paralyzed. I deeply sympathized with Erwin McManus during the GLS because my life has been filled with pain, hopelessness, depression and failure, but those things have just made me stronger and more courageous. I related to Erwin when he said you have to go through pain to be free. Living in Danang is far away from Hanoi, but I decided to take a flight to come join this event because of its tremendous benefits. It is my third time attending, and after listening to all the messages, I believe I made a right and wise decision.
These messages are so valuable and influential. I've learned so much. Although I am a leader who trains at least 60 people at local churches in Danang, I admit my leadership needs to be improved by taking risks, being vulnerable and acting as more of a visionary. My followers will get the benefits as I improve. I think I'm a good leader, but I want to be a great leader who can build up more leaders around me. I want to bring the GLS back to Danang and discuss the messages with my people. I hope that there will be more leaders coming to the GLS and we will all get better together.
– Luu Quyen Huong
Also, check out the highlights from the Youth GLS in Hanoi!
We welcome and encourage comments on this site. There may be some instances where comments will need to be edited or removed, such as:
Comments deemed to be spam or solely promotional in nature
Comments not relevant to the topic
Comments containing profane, offensive, or abusive language
Anonymous comments
If you have any questions on the commenting policy, please let us know at heretoserve@globalleadership.org
Equip, encourage & inspire global leaders with a gift today
When you give to the Global Leadership Development Fund, your gift inspires and equips Christian leaders, facilitating transformation in some of the world's most challenging environments.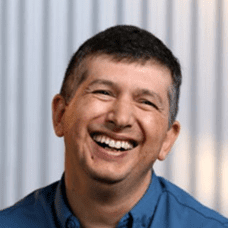 "Without your heart for giving, we could not have had the GLS in many countries like Bolivia, Ecuador, Cuba, Chile, Peru and others in the rest of Latin America."
Carlos Arroyo, South America