Published March 6, 2017
Leaders in Malawi Step Up When John Maxwell asks "Who will be the next Gaby?"
John Maxwell was a favorite speaker at The Global Leadership Summit in 2016. He challenged people to add value to the lives of people every day, believing it to be at the very core of good leadership.
At the GLS in Malawi, Africa, John's message had no less impact.
The story he told about a woman named Gaby from Paraguay had particular influence on leaders in Malawi.
He talked about how Gaby was in one of his leadership training courses, and through what she learned, felt called to lead a transformational movement in her country. She ended up quitting her job, and said she was going to transform her country! Gaby did not hold back. Ultimately, she met the president of Paraguay and connected him with John Maxwell. Her efforts have resulted in the training of more than 75,000 people over the last year. "That's totally God," Gaby shares.
Challenged by John's story of how Gaby followed God's call, and impacted so many lives, two women in Malawi were challenged and encouraged to take a risk to add value to people, and bring transformation to their own nation — one through government and one through business.
Transforming Government

During the session, when John Maxwell asked who would be the next Gaby, Sophie raised her hand up high and made her way to the podium.
Sophie works for the Malawi Auditor General's government office. She was saddened that the government sector of the Malawi community was so poorly represented at the GLS.
One of the issues that breaks Sophie's heart is how Malawi is plagued with a corruption scandal code named, "Cash Gate." Due to this corruption scandal, millions of Kwacha people have been siphoned out of the government coffers into the private accounts of politicians leaving the country, crippling the government's ability to provide needed social services to the people of Malawi. As a result, development partners have also pulled their support due to lack of commitment on the part of government to deal with the corruption.
Sophie requested for prayer and made a commitment to begin to bring change to her own government office.
The community prayed for and commissioned her as they also pledged their support to resource her as she makes inroads into the government.
Sophie's desire is to have an impact on the leadership in her department to end the endemic of corruption in the government. Indeed she's been raised to a position for such a time as this. Let us keep Sophie in our prayers!
Transforming the Business Community
Judith is a Councilor with the Mzuzu City Council, the leadership team that runs the business of the city. Her decision to attend the GLS was last minute after a challenge from the Mzuzu GLS Team Leader, Pastor Zohra Matundu.
Being in leadership, she thought it would not hurt to attend. By the end of day one, she realized how extremely valuable the leadership teaching would be for her business community, and was already planning a mini GLS event for all the Councilors in Mzuzu City.
So when John Maxwell asked who would be the next Gaby, Judith was ready!
Her biggest passion is for women Councilors who do not have as much access to the leadership development opportunities that the men have. Her hope is that eventually she will be able to bring all the female councilors in the region together and share the lessons that she learned from the GLS.
Judith is so excited for this opportunity for her to influence the quality of leadership in her city. The GLS team in Malawi is partnering with Judith to make the dream of a mini GLS for the Mzuzu City Councilors a reality. Indeed she's been raised to a position for such a time as this. Let us keep Judith in our prayers!
How are you adding value to people today?
We welcome and encourage comments on this site. There may be some instances where comments will need to be edited or removed, such as:
Comments deemed to be spam or solely promotional in nature
Comments not relevant to the topic
Comments containing profane, offensive, or abusive language
Anonymous comments
If you have any questions on the commenting policy, please let us know at heretoserve@globalleadership.org
Equip, encourage & inspire global leaders with a gift today
When you give to the Global Leadership Development Fund, your gift inspires and equips Christian leaders, facilitating transformation in some of the world's most challenging environments.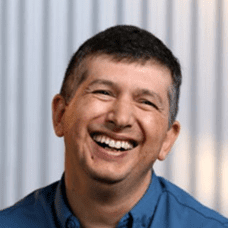 "Without your heart for giving, we could not have had the GLS in many countries like Bolivia, Ecuador, Cuba, Chile, Peru and others in the rest of Latin America."
Carlos Arroyo, South America