Published June 10, 2019
Leadership is Entering the Brokenness
Getting outside the walls of our church.
Every time I go to the Summit, I gain a greater vision, and usually that vision is about going outside the walls of our church. We're not a Christian social club. We're a church that exists for our city—the local church is the hope of the world.
As a church, we always ask the question, if we were gone tomorrow, would our community miss us?
God is in the restoration business. He is a God of second chances. We cannot be too quick to abandon each other when things get messy. I love reaching people who are hurting, broken and far from God. At our church, we were going around the world doing missions, and we started to ask what we were doing in our own city? We decided to enter into the brokenness in our community.
We have a passion to see God heal broken lives.
Personally, I've been through a lot of brokenness in my life, so this is really important to me. One of the big statements at our church is it's ok to not be ok. It's not ok to pretend. You don't have to stay stuck. We have a passion to see God heal broken lives. And because I'm willing to share my story, it has created an environment and culture of vulnerability and transparency where people feel safe to share their story.
Our big drive is to make a sustained difference in our community. It's not just going out and doing big splash events to give away clothes or food, although those aren't bad things to do. We want to go into our communities and systemically change culture and deal with issues people are facing. We're in a unique position to do just that because God has given us the ability to create an environment where people can come and not feel ashamed. What we've found is that serving others breaks down walls and builds community.
With systemic change in mind, we started two really big initiatives as a church:
1. Being a resilient church for those struggling with addiction, mental health, trauma and PTSD.
The first streaming church service we did was at Crossroad Recovery in Phoenix, which is the largest private bed recovery center in the country. We host a conference every year to equip churches to handle trauma and mental health issues. Now we're working with the governor of Arizona's office and are a part of the governor's panel.
On our campus we have a fitness center to provide detox support, and a resource center that not only gives away food, but helps people with job resumes and employment support. We're a big proponent of healing for addiction. Soon we'll be opening an intake center and counseling center on our campus. Crossroads Recovery will use our campus to conduct intakes for men and women going into treatment.
2. Serving our community by serving Schools.
With the idea in mind to be a blessing in our community, we started by going to a local public school, and offering to do a service day. Eventually that grew from two schools to 10, and before we knew it, we were involved with every school in the school district.
We're not the kingdom, we're a part of the kingdom. We can't go alone. Let's do this with other churches.
Then we said, we're not the kingdom, we're a part of the kingdom. We can't go alone. Let's do this with other churches. So, we started with a few churches serving a couple of times a year, and then it grew to 10 churches, then 15 churches. Then we realized, there are 1,173 public schools in our county—what would happen if the churches came together in the Phoenix area and we had a church serving every public and charter school? There are over 2,000 churches in the county, so it's doable!
With that new vision, we launched School Connect as its own 501(c)(3) and basically gave it away to the city. By doing that, it allowed other churches to feel more comfortable being a part of it. School Connect went from 15 churches to over 300 churches, and adding more than 300 marketplace partners in a four-year period. These churches now come together to serve almost 500 schools in 64 districts.
Then we started hosting an annual gathering at Grand Canyon University for 1000 superintendents, principals, teachers, pastors, marketplace leaders and government officials who gather to talk about how we can better connect with our local schools.
The more we serve the school, the more doors have opened up. Cleaning up the environments in our school and creating a sense of a community raises the joy level in the school.
We can't forget about parents.
There's a parenting crisis in our country and parents are being devastated. They are working like crazy to make ends meet, they have no time or energy left at the end of the day and they feel really alone. There are hundreds of families that come to our church. We saw the brokenness and how many families were hurting. It's one thing to love kids and have a great youth ministry at church, but we had to start helping parents too.
Sometimes when your kid is going through something, as a parent, you feel like you're the only one going through it. But when you talk to other parents, you realize you're not alone—they felt alone too. I came out of one of those parenting moments thinking, are we the only parents in the world that are jacking this up? And we weren't!
It's one thing to love kids and have a great youth ministry at church, but we had to start helping parents too.
Out of School Connect, I started a program called Parent University at Cactus High School because I wanted to help parents know they're not alone. It meets six times a year throughout the school year and the main goal is for parents to know they're not alone. We're in this together. We have opening discussion and a topic—anywhere from social media issues and how they impact our kids, to how to raise selfless kids, to communication and conflict in the home or drugs. We have a meal together, a guest speaker, some discussion and we learn from each other.
I have parents say privately to me, are you a pastor? Can you pray for my family? I've had single moms break down and say, I felt absolutely alone. Ultimately, one of the biggest victories of Parent University is that we know we're in this together and we're helping each other.
Interest has started to grow beyond my children's high school. I had the privilege recently to meet with principals across the valley asking about Parent University. They want to see it grow into more schools, because they see the need. It's starting to multiply. It's growing across the state, and is even starting to grow nationally! I can't believe how it's taking off!
It all comes back to leadership.
You can have a great heart and want to make a difference, but if you don't have the leadership horsepower to do it, you'll spin your wheels. Before our staff came to the Summit, we were not winning in developing a leadership culture in our church. The Summit helped us develop a leadership culture, and that has made our pro-community vision a reality.
We've been hosting the Summit at our church now for about six years, and we do it for two main reasons.
The Summit is a way to love other churches and invite other people and leaders into our community. We don't want to go alone. We could stream it, but we'd rather experience the event with other churches and groups.
The Summit gives us a common language as a staff. There are usually two or three sessions that really hit us, so we go over those throughout the year and get it into the DNA of our church.
I've never been a part of a conference that's stronger than the GLS. This is the best conference I've ever been a part of for pure leadership development. Developing a leadership culture is one of the hardest things to do, and the GLS is a catalyst to making that happen at our church. It's our infusion every year that helps us enter into the brokenness in our community.
We welcome and encourage comments on this site. There may be some instances where comments will need to be edited or removed, such as:
Comments deemed to be spam or solely promotional in nature
Comments not relevant to the topic
Comments containing profane, offensive, or abusive language
Anonymous comments
If you have any questions on the commenting policy, please let us know at heretoserve@globalleadership.org
Equip, encourage & inspire global leaders with a gift today
When you give to the Global Leadership Development Fund, your gift inspires and equips Christian leaders, facilitating transformation in some of the world's most challenging environments.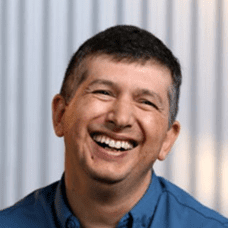 "Without your heart for giving, we could not have had the GLS in many countries like Bolivia, Ecuador, Cuba, Chile, Peru and others in the rest of Latin America."
Carlos Arroyo, South America