Published December 18, 2015
My Grander Vision for Bethlehem & the Middle East | Reach Millions for Christ
Jack leads the Bethlehem Bible College, an educational center in the main city that focuses on training women and men in the work of the ministry. While he works in Bethlehem, he lives in Jerusalem where he was born. He also leads the efforts in bringing the GLS to parts of the Middle East to raise up and train leaders in this region. He has a huge heart for the people in his region, and a desire to reach people with the love of Christ.
Christian Leadership in the Middle East
"Our country has experienced more than 70 years of conflict, war and uprisings," said Jack. "There is no peace in the region. Directly working with growing leaders, establishing the church and impacting the community requires experience and a lot of heart to reach out to our nation. We are set in the place where Christianity was born, but sadly there are few Christians."
Jack says the government is striving for a fresh, new awakening among politicians to find a way to build a concrete civil society. "As a church and ministry we are striving for that, too. We work with leaders from all communities—men and women, politicians, marketplace and business leaders—to help them learn more about leadership, especially moral and ethical leadership."
The GLS is Born in Bethlehem
In October of 2014, we launched a Summit site in Bethlehem. And it reached beyond all expectations. The Summit was filled to overflowing with church leaders, educators, ministers and people affiliated with NGOs—people who are agents of change. "A lot of them said, 'Don't forget us next year!' They want to continue to experience what the Summit offers at the Bethlehem Summit," said Jack. [NOTE: The second Summit occurred in October 2015 and we also have sites in Jerusalem and Nazareth this year.]
Encouraged by the Summit
"I'm always looking for something to benefit me personally as a leader who leads leaders," he said. "I want to better understand my staff and myself as a leader, and the GLS has encouraged me to rise above the challenges that we face. It's been amazing to rub shoulders with other leaders like Gary [Schwammlein], Aliece [Hendricks], and others who run the GLS.
Jack's Grander Vision
The message on Grander Vision was the one Summit attendees heard first last year, and it challenged their vision and hearts. "It convicted us about how limited we were in our thinking, and how limited our vision was. It helped us understand God's vision, and how we can have a greater vision, not just for a small ministry, but for the whole region," he said.
"I thought my vision was to impact students, and those who come across our ministry, perhaps 100-200 people, but now I want to impact my nation for Christ. I believe we can reach millions out of this small place in Bethlehem."
Jack's desire is to bring leadership training to places that have a deficit in leadership—places like Bethlehem. "I want to thank everyone who helped the GLS come to Bethlehem," he said. "There is a lack of leaders who are equipped to lead the future of our nation. Bringing the GLS here was a catalyst that I believe will empower more and more leaders for Christ and for the greater good. Thank you to everyone who participated, prayed and donated to the GLS so that it could become a movement here and to the ends of the world."
Please continue to pray and support leaders like Jack who seek to change lives, impact the Kingdom, and ultimately introduce people to Jesus. You make a difference for hundreds of thousands of leaders through your support and prayer. Thank you!
To make a gift to the Willow Creek Association
go online at give.willowcreek.com
or send your gift to PO Box 3188 Barrington IL 60011
We welcome and encourage comments on this site. There may be some instances where comments will need to be edited or removed, such as:
Comments deemed to be spam or solely promotional in nature
Comments not relevant to the topic
Comments containing profane, offensive, or abusive language
Anonymous comments
If you have any questions on the commenting policy, please let us know at heretoserve@globalleadership.org
Equip, encourage & inspire global leaders with a gift today
When you give to the Global Leadership Development Fund, your gift inspires and equips Christian leaders, facilitating transformation in some of the world's most challenging environments.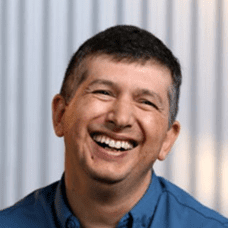 "Without your heart for giving, we could not have had the GLS in many countries like Bolivia, Ecuador, Cuba, Chile, Peru and others in the rest of Latin America."
Carlos Arroyo, South America