Published December 21, 2015
My Grander Vision for India | Caring for Orphans and Widows
Pastor Simon lost his father when he was three years old, and at the age of 26, his mother became a young widow. He did not come from a Christian background, and when his father died, they became poor and left to fend for themselves.
Then everything changed.
At a young age, little Simon was in a bad accident. Doctors wanted to amputate his leg. "I did not come from a Christian background," he said. "We offered prayers, but nothing helped. Among our neighbors was a Christian family that offered a prayer to Jesus that he would do a miracle. After a couple of weeks, the physicians were ready to take me to the hospital for the amputation, but I had been healed. I was too small to remember all this, but my mom acknowledged that she wanted to offer me to this God who had healed me." With that conviction, his mother dedicated him to the Lord, and as his family learned about the Jesus, they were all saved.
God provided and protected his family through the church. "If the church can raise and address the needs of widows, it could be one of the strongest evangelistic tools we have," he said. "When you reach a widow, you reach her children. A religion that can take care of widows and offer a healthy outlook to women, the children observe that their mother is treated with dignity as the church takes care of her." Because he came from this background, Pastor Simon can empathize with orphans and widows in distress. "I took a stand to address this need in the church," he said.
Simon became the senior pastor of an Assembly of God church in India, working with youth and raising leaders to become witnesses to God in his country. He is especially passionate about reaching the lost, and caring for the orphans and widows.
"Poor is a general term, but regarding widows, the Bible is specific from the beginning to the end," he said. "We are to care for them. It's in Deuteronomy, Elijah, Ruth and again in the New Testament, James says there cannot be pure religion without taking care of widows and orphans. Whenever Jesus talks about the poor, he talks about the widows. Churches have not always addressed this need that is so vital and doctrinal. This is one thing that I have been attempting to address with society and in churches. Churches need to raise to the level where they have a strong systematic concern for this need." But this ministry is very difficult,
Before attending the Summit for the first time, Pastor Simon was broken and discouraged…and ready to abort his ministry.
He found out about the Summit was when he was in Goa, India where a friend, who was hosting the GLS, invited him to drop in. When Pastor Simon said he would rather rest than attend a conference, his friend assured him the Summit was different and encouraged him to come. If he didn't like it, he could leave. Reluctantly, he agreed and from the beginning, he felt like the Summit speakers were talking directly to him.
"I had been ready to quit my mission to widows, but through the GLS, the Lord put me on track to continue to pursue my vision. It was encouraging to hear that I have a purpose and that God fulfills His purpose in me."
The message on Holy Discontent triggered Pastor Simon's spirit and broke his heart. "I was having a hard time persuading my staff and my denomination about the vision I had," he said. "I was challenged to see that I needed to embrace the vision God has implanted in me and understand that with my last breath, I need to advance the vision. My spirit was triggered. It was a memorable turning point of my life."
He says, "I'm still here because of how the Lord rejuvenated my vision at the Summit—the one I was ready to abort."
That's the kind of impact he felt at the very first Summit he attended. Since then, he has had other opportunities to go to different Summits and they have re-energized him. "I am learning at the GLS what I didn't learn in seminary," he said. "I have taken on the challenge to direct all leaders who are broken and burned out in ministry to their closest Summit. "There is a leadership crisis in India. We need dynamic leaders who can lead people and leave a legacy so people can follow their footsteps," said Pastor Simon. India needs leaders who will not abort their ministry.
Pastor Simon had the chance to host the Summit in his city last year, and this year experienced offshoots of the Summit, including an event for more than 1000 youth. "I live in an area where there are 75 colleges and three universities, so we are challenged to have a strategy to reach the coming generation," he said. "We think it will grow more in the future so we can target a larger crowd of youngsters."
Please continue to pray and support leaders like Pastor Simon in India who seek to change lives, impact the Kingdom, and ultimately introduce people to Jesus. You make a difference for hundreds of thousands of leaders through your support and prayer.
To make a gift to the Willow Creek Association,
go online at www.willowcreek.com/give
or mail your gift to PO Box 3188 Barrington IL 60011
We welcome and encourage comments on this site. There may be some instances where comments will need to be edited or removed, such as:
Comments deemed to be spam or solely promotional in nature
Comments not relevant to the topic
Comments containing profane, offensive, or abusive language
Anonymous comments
If you have any questions on the commenting policy, please let us know at heretoserve@globalleadership.org
Equip, encourage & inspire global leaders with a gift today
When you give to the Global Leadership Development Fund, your gift inspires and equips Christian leaders, facilitating transformation in some of the world's most challenging environments.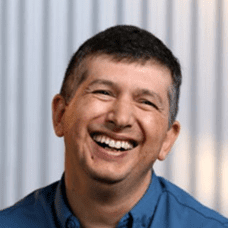 "Without your heart for giving, we could not have had the GLS in many countries like Bolivia, Ecuador, Cuba, Chile, Peru and others in the rest of Latin America."
Carlos Arroyo, South America