Published December 16, 2015
My Grander Vision for Liberia | Changing Lives
Liberia is a beautiful country of 3.5-4 million people. While most of the country is Christian, many people there have been championing Islam as a second religion and conversations around that continue.
Hattie Hunder, is on the board of directors for the GLS in Liberia, and also works for the state radio. She loves her country dearly, and wants to spread hope throughout the nation. "My country has been destroyed by war for so many years and more recently, the Ebola virus has taken its toll," said Hattie. "There is so much desperation and hunger – and everyone wants a quick fix. Everyone needs hope—something every leader should strive to provide in such a way that there is no more chaos."
But the resources are limited and finding a way to share them without corruption is difficult. "Things in Liberia have been in chaos for so long that the time has come for a change," said Hattie. She believes the GLS will  provide that hope.
A Fountain of Inspiration
"The Summit is like a fountain," said Hattie. "You come and receive inspiration, great value and knowledge about how to lead and make the world a better place. When you go home, you share it with one, two or three or more people and it spreads. The Summit has this effect on everybody that if they go to the Summit once, they want to go again. What you learn, you want to share. It's like a virus – it keeps spreading and helps everybody. Once you grab that fire, you don't want to let it out. It's helping to change the world."
Hattie said the theme of Lead Where You Are at the 2013 Summit has been the most inspirational for her. "There are no borders for leadership. You can lead wherever you are—in your family, at work and in a country of desperate people," said Hattie. "I want to see GLS go all the way until the end."
Hattie is the only woman who works at her office and she says she plays a mother role there, helping people understand that you don't quit when things get hard or going down. "Quitters don't win; winners don't quit," said Hattie. "I share messages from the GLS with them to give them hope that it's going to get better." She believes it can help make things better because the more people know there is going to be a better day, the better it is for everyone.
 Hattie's Grander Vision
"My grander vision is to make the world a better place, no matter what I do," said Hattie. "It could be giving food to a hungry child, making a donation to a poor family, teaching someone about Christ – it could be anything that could change the life of a person."
Pray for Liberia
"Liberia is a country that needs so much," said Hattie. "We are rich yet we are poor. Our prayer is for the leaders to see the hope of the people rest on them. We have to give light to the citizens of the country. We need to pray for peace, better living conditions, and good education so that people learn what is needed to help fix things. Liberia is in a desperate state right now, so we ask people around the world to pray with us as we go through our struggles. Liberia can be a better place."
Please continue to pray and support leaders like Hatti in Liberia who seek to change lives, impact the Kingdom, and ultimately introduce people to Jesus. You make a difference for hundreds of thousands of leaders through your support and prayer. "Every time you put a dime into helping people, you've done something that God wants you to do," says Hattie. "You've touched a life of a desperate person. You saved one life, you made one difference. Every person you support at GLS multiplies because that person leaves with something to share. Once you share, there's a bigger group and the world becomes a better place. This Summit will make the biggest difference on the world."
To make a gift to the Willow Creek Association,
go online at www.willowcreek.com/give
or mail your gift to PO Box 3188 Barrington IL 60011
We welcome and encourage comments on this site. There may be some instances where comments will need to be edited or removed, such as:
Comments deemed to be spam or solely promotional in nature
Comments not relevant to the topic
Comments containing profane, offensive, or abusive language
Anonymous comments
If you have any questions on the commenting policy, please let us know at heretoserve@globalleadership.org
Equip, encourage & inspire global leaders with a gift today
When you give to the Global Leadership Development Fund, your gift inspires and equips Christian leaders, facilitating transformation in some of the world's most challenging environments.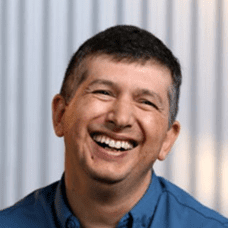 "Without your heart for giving, we could not have had the GLS in many countries like Bolivia, Ecuador, Cuba, Chile, Peru and others in the rest of Latin America."
Carlos Arroyo, South America