Published December 14, 2015
My Grander Vision for Guatemala | Raise Up Leaders & Plant a Church
Lorena Glindo is a senior pastor and a host for the Global Leadership Summit at her church, Vida Nueva, in Guatemala City, Guatemala. She is excited about the opportunity to raise up leaders in her city to transform the culture and share the love of Jesus with even more people in her community. But this ministry work has not been easy, especially as a woman in leadership living in the context of a male dominated society.
"In our culture, it's unusual for a woman to step into a leadership role," says Lorena. "My husband used to prepare and run the Global Leadership Summit here. When he died in 2002, it was his wish for me to step into his role, and even though I am more introverted, I knew we needed to continue what we were doing because Vida Nueva needed it."
People in the congregation saw leading the church as a role that belonged to a man, and many spoke up against Lorena taking on the responsibilities of her husband. "They said our church was going to close because it's not biblical for a woman to stand up in front and lead," she said. "They told me it goes against everything in the Bible, and that the role belongs to a man." But she exclaims, "But the church is God's!"
The Summit has helped her gain confidence and deal with things that once left her fearful. Now she can stand up and speak in front of other leaders and pastors. "It has not been easy to be a woman in this role," she said. "But Vida Nueva is growing. We now hold three services on weekends and people are coming to church because the Word of God is being preached."
Lorena's Grander Vision
Lorena has a grander vision to raise up more leaders and to plant another church, "There are more than a million residents in Guatemala City. We need another church," she says. "And I have a dream to plant one. I don't want our church to stay in its comfort zone, but to grow. But God is the boss!"
The GLS has been a tool that has encouraged and inspired Lorena to stay in ministry, and has challenged her to reach more people in her community for Christ. One of the things she's seen happen a result of the GLS is personal transformation in leaders. Lorena noticed that the GLS brings out valuable qualities in people. "They become honorable, they become upright, and they are no longer do things like steal from their employers," she says. Not only does the GLS encourage and inspire church leaders, but is also impacting the marketplace and government. "The Summit has been a good place for business people, and for people who are a part of the government as well."
The GLS continues to reach a broad audience form the community in Guatemala City. This year, she anticipates the police will also attend. "The police in Guatemala are not viewed very favorably here," says Lorena. "They are often seen as corrupt. But we need these people. We want people who don't know Christ to come to the GLS! We want to be inclusive—not exclusive."
Lorena sees transformation happening in all sectors of society, and is excited to see the continued impact of the GLS on her city. Thank you for praying and supporting leaders like Lorena who seek to change lives, impact the Kingdom, and ultimately introduce people to Jesus. You make a difference for hundreds of thousands of leaders through your support and prayer.
To make a gift to the Willow Creek Association
go online at give.willowcreek.com
or send your gift to PO Box 3188 Barrington IL 60011
We welcome and encourage comments on this site. There may be some instances where comments will need to be edited or removed, such as:
Comments deemed to be spam or solely promotional in nature
Comments not relevant to the topic
Comments containing profane, offensive, or abusive language
Anonymous comments
If you have any questions on the commenting policy, please let us know at heretoserve@globalleadership.org
Equip, encourage & inspire global leaders with a gift today
When you give to the Global Leadership Development Fund, your gift inspires and equips Christian leaders, facilitating transformation in some of the world's most challenging environments.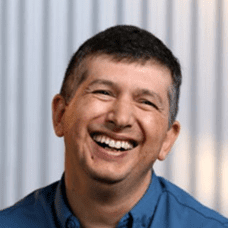 "Without your heart for giving, we could not have had the GLS in many countries like Bolivia, Ecuador, Cuba, Chile, Peru and others in the rest of Latin America."
Carlos Arroyo, South America