Published September 9, 2019
My Journey to Uganda Started in High School with a Whisper from God at the Summit
God whispered.
I started attending The Global Leadership Summit in middle school. I loved hearing stories about what the Lord was doing around the world. It was incredible to look around and see people of all cultures, from all around the world, coming together in the same room to grow together in leadership. Our God is the same everywhere, so the GLS seems to be a beautiful picture of the Church joining together for worship.
It was during worship at the Summit when I was in high school that I heard the Lord whisper to me, I want you to serve in Africa. 
It was during worship at the Summit when I was in high school that I heard the Lord whisper to me, I want you to serve in Africa. My eyes began to water. I felt so confident that this was exactly what the Lord wanted me to do—I had found my calling, my purpose. However, right after that, I began doubting God's voice and didn't know if He had actually spoken to me. I didn't mention what happened at that Summit to anyone for a while.
God opened my eyes.
A few years later, I went on a serving trip to Zambia with my church's high school ministry. And as I went into college, the Lord continued to put Africa on my heart. So, I told God that if He wanted to send me to Africa again, He needed to show me where.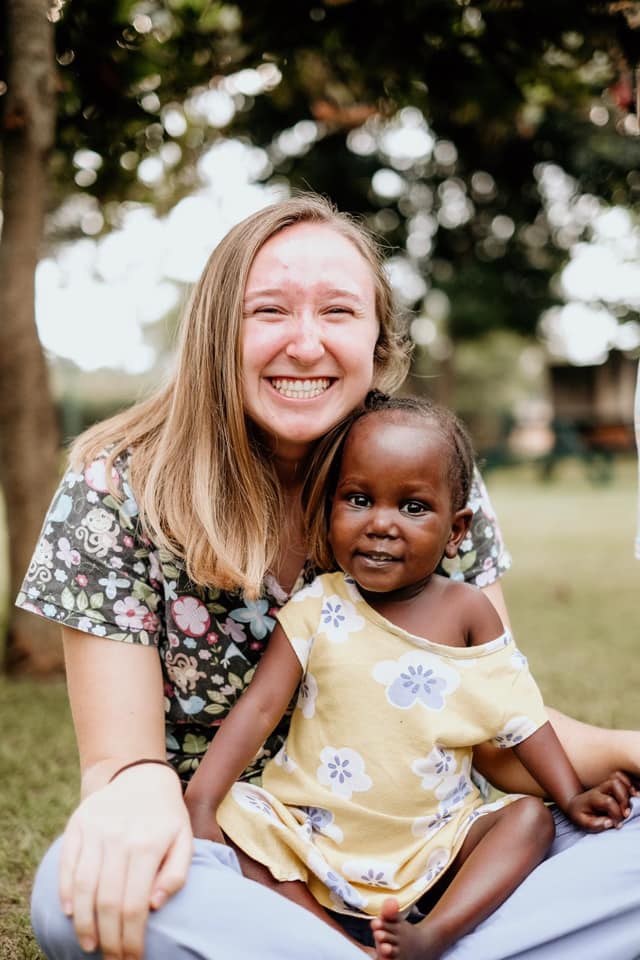 Then one day in February 2018, God opened my eyes. It was like a light bulb went on, highlighting Uganda. It turns out God had been revealing Uganda to me in many ways through books, friends and at church.
God used the Summit to encourage me to pursue my dream.
The Summit pushed me to pursue big things, knowing that God truly works miracles and that nothing is possible alone; it's all possible through Him. If our God is the same God who split the Red Sea and healed the blind, then why don't I think that He can do big things? It's pretty humbling to think of all that God is capable of.
The dream God put on my heart was to teach or work with a nonprofit in Uganda. I felt like I loved Uganda before I had ever stepped foot in the country! Logically, I know that doesn't make sense, which is why I felt like I needed to take a first step to go. So, in May 2019, I traveled to Uganda for the first time to serve children in an orphanage called Amani Baby Cottage. Before I got there, I imagined loving people at all times, eating the food like I was a local, learning Luganda (a local language) quickly and never being tired. This was so far from the truth.
I was tired often, the food tasted different, and I didn't always understand the culture. During the first couple weeks, I was fumbling my way through my days. I experienced culture shock and homesickness.
God humbled me.
Then God helped me realize I had idolized missions. I was so humbled. I didn't want to idolize an experience; rather, I wanted to seek my God who had sent me there. God showed me that missions isn't glamorous. It's hard, tiring and confusing, yet so fulfilling.
God taught me about how intricately He created Uganda. He created the culture, the languages, the food, the people and the sights. And my heart began to soften. I began to be more present with the kids I was serving. When I left, I cried heavy, sad tears because I loved these kids like my own. They greatly impacted my heart.
My dream is still being formed.
I'm grateful for a God who humbles and calls us to repentance. I'm grateful that God brought missions off a pedestal right away. I am so humbled by the idea that God uses us wherever we are. God can work through anyone–young or old.
I learned a lot this summer about the value in those who are younger than myself, such as the faithful children at Amani Baby Cottage. I think that should empower me as a young leader to have a mustard-seed faith and seek the Lord more deeply.
My dream is still being formed. God continues to show me His love for education, orphans and justice. I don't know what it all looks like yet, and that's okay—I feel called to continue my college education and be obedient. I plan to keep saying yes to God even if it doesn't look like the world's standard for the "ideal life."  It's scary, but I am confident that God knows what He's doing.
We welcome and encourage comments on this site. There may be some instances where comments will need to be edited or removed, such as:
Comments deemed to be spam or solely promotional in nature
Comments not relevant to the topic
Comments containing profane, offensive, or abusive language
Anonymous comments
If you have any questions on the commenting policy, please let us know at heretoserve@globalleadership.org
Equip, encourage & inspire global leaders with a gift today
When you give to the Global Leadership Development Fund, your gift inspires and equips Christian leaders, facilitating transformation in some of the world's most challenging environments.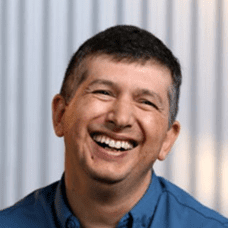 "Without your heart for giving, we could not have had the GLS in many countries like Bolivia, Ecuador, Cuba, Chile, Peru and others in the rest of Latin America."
Carlos Arroyo, South America