Published January 10, 2018
Pastor Gripped by Summit Message Goes into Politics to Bring Change to His Country
Gadville McDonald is the lead pastor at Life Empowerment Church, and is also on the chair for The Global Leadership Summit in the Bahamas. Because of the GLS, he's also in pursuit of creating a better Bahamas through leadership in the political sector.
The first time I heard the idea, everyone wins when a leader gets better, was at The Global Leadership Summit. It gripped me in a big way to the point where I began to look at how my country could be better if our leaders get better. I began to engage and leverage the GLS tools to make this happen. This whisper was so great that it moved me out of my comfort zone.
I began to ask myself, what can I do?
God spoke to me, and I felt called to get involved in national development. I moved from the place of just thinking about improving national leadership to becoming a part of national leadership.
I thought, how could the Bahamas be better?
God challenged me as a pastor, as a local leader, to get involved. I'm a pastor. And God said, why don't you get involved in politics? It was out of my comfort zone. I thought, wow, that's not an easy thing!
But I joined up with 39 other candidates to be a part of a movement in our country. When we finished the elections, 35 of those 39 individuals won. And I was able to connect with those leaders in phenomenal ways. Through the GLS, we challenged them to grow, and improve themselves so our country can be better.
What does a better Bahamas look like?
A better Bahamas means leaders are accountable, and corruption is something of the past. It means laws would govern us in a way that requires more transparency, weeding out corruption.
When I heard at the Global Leadership Summit that 40 percent of the revenues in developing countries go toward corruption, I was gripped. What if we could weed out that percentage and lower it significantly? So we are on the path of doing that!
Political leaders take action!
We're already moving forward with how we can improve accountability and anti-corruption laws. We are already beginning to see major success as a result, and it all happened because of the GLS!
Thirty-five members of Parliament have been elected to the Commonwealth of the Bahamas, and about seven of them have attended the GLS over the years. At the GLS, we talk about values, accountability and God-centered leadership. Their lives have been transformed, and in turn, we will transform the country.
The GLS improves our leadership to create a better Bahamas
It's not just happening in politics either. Pastors are also rising to a greater levels of accountability. They are leading better, and as a result churches are growing.
The principles taught at the GLS are being embedded into our emerging leaders, and this year, we have 200 students and emerging leaders attending the GLS. This appetite for accountability, God-centered leadership and transforming the community has been taking over the Bahamas!
We are seeing change in businesses too. This year alone, one company brought about 48 of their top executives to the GLS. They want to change their corporations. They bring them to the GLS so the principles that are taught can filter throughout their organization.
People look forward to the GLS because they leverage it as a catalyst where they can be challenged and go out into their community to make a major difference. The GLS is changing our country!
Thank you for your support in the Bahamas!
I want to thank the donors of The Global Leadership Summit for their investment in something that is so phenomenal. Your investment is making a big difference in the Bahamas. Our country and the lives of our people are being transformed as a result of your investment. I, myself, am being improved as a leader as a result of your investment. I encourage you to continue to invest.—Gadville McDonald, GLS leader, The Bahamas
We welcome and encourage comments on this site. There may be some instances where comments will need to be edited or removed, such as:
Comments deemed to be spam or solely promotional in nature
Comments not relevant to the topic
Comments containing profane, offensive, or abusive language
Anonymous comments
If you have any questions on the commenting policy, please let us know at heretoserve@globalleadership.org
Equip, encourage & inspire global leaders with a gift today
When you give to the Global Leadership Development Fund, your gift inspires and equips Christian leaders, facilitating transformation in some of the world's most challenging environments.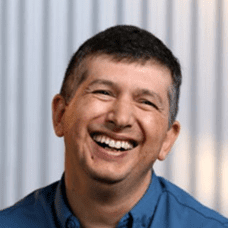 "Without your heart for giving, we could not have had the GLS in many countries like Bolivia, Ecuador, Cuba, Chile, Peru and others in the rest of Latin America."
Carlos Arroyo, South America