Published April 19, 2021
Pilot's Story Shows How Openness Leads to a Positive Multiplier Effect
When Mark Roth, airline captain and Airbus A380 examiner, was introduced to The Global Leadership Summit (GLS) and its network of leaders around the world, he didn't anticipate the way it would impact his life and create a positive multiplier effect for people around him. "The continuing impact of the GLS in my personal world is a testimony of God's doing," said Mark.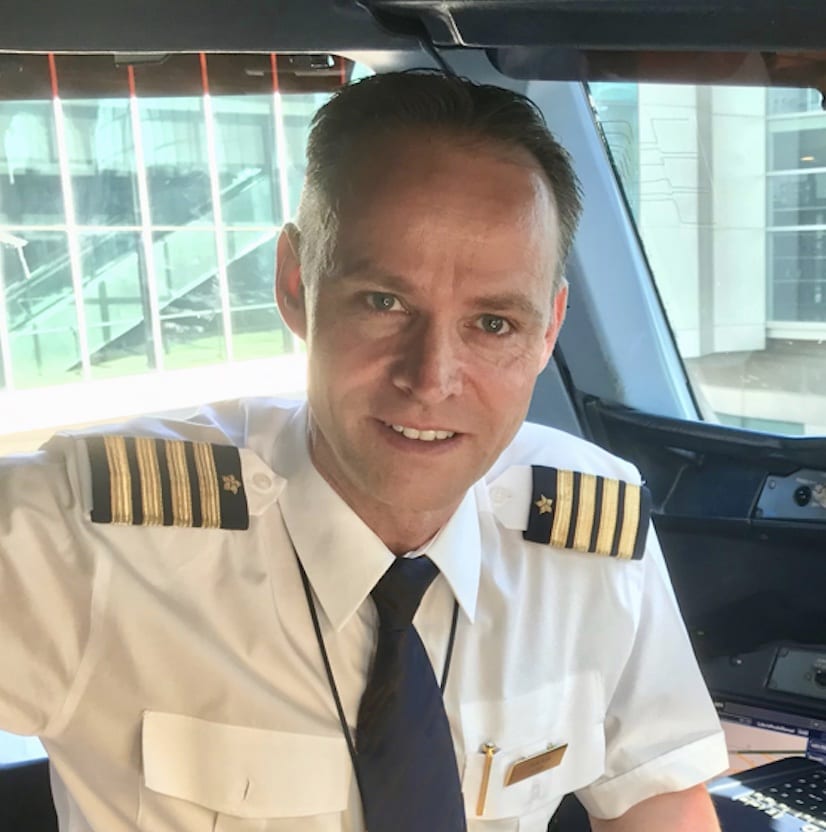 Not only has Mark used the leadership insights and tools he's gained for his work as a pilot and examiner, but he's also one of the key leaders responsible for the founding of the GLS in Dubai in the United Arab Emirates, a feat requiring years of patience and cultural sensitivity. Open to the doors of opportunity he's been presented with in recent years, his experience now also impacts the healthcare sector where he's been training and coaching medical doctors and surgeons in leadership at some prestigious schools, hospitals and health conferences around the world.
How does something like this happen? How does a regular guy end up influencing positive leadership transformation not just in the airline industry but also in the medical community?
This is Mark's story.
Back in 2001, shortly after 911, the airline I was a part of at the time went bankrupt. My wife and I were at a crossroad. Our original plans fell through. I felt like I went from hero to zero in no time and not by my own mistake.
I wrestled with God about the future. It was easy to trust him through the good seasons, but now I felt he challenged me to trust him through the tough seasons too. So, I chose to trust him again.
I've been equipped with a colorful basket of tools that I feel honored to multiply in my world as a pilot and in other industries.
Unlike other parts of the world, the airline industry was seeing growth in Dubai. With the downturn in the airline industry elsewhere, thousands of pilots were applying for jobs in Dubai—it was competitive. But God opened a door. In 2002 I was selected for an interview process. One thing led to the next and I was chosen!
Before moving to Dubai, I had met some people connected to the Global Leadership Network (GLN) and had attended some of their conferences. These events were integral in my leadership journey, so when I met with some of the team from the GLN and talked about what it would look like to start the GLS in Dubai, I was in!
Getting the GLS started in Dubai had an incredibly tough start. One thing to understand about Dubai is its high level of diversity and the continuous transit of workforce. We initially had many cultural clashes and miscommunications while trying to form our team. In fact, it took us seven years to even get it started! Having all these different nationalities with differing ideas on how to move forward was not easy, but we learned along the way about how to communicate better across our differences. We finally had our first event in 2012. Since then, the GLS in Dubai has grown and takes place annually, bringing hundreds of people together from all over the Middle East for a one-day, multi-cultural leadership event.
You cannot underestimate the value of spending a day or two in an event that can influence the direction of your life.
Through the GLS, I've been blessed to become a better leader by the influence of people who are ahead of me on this leadership journey. It is a great privilege for me to absorb it, reflect and adapt what finds practical application in my world.
I've been equipped with a colorful basket of tools that I feel honored to multiply in my world as a pilot and in other industries.
I'm just a pilot, not a medical professional. But for many years I developed an interest towards the medical field. I tried for years to get into surgery rooms as I was convinced that the teamwork in an operating theatre shares common challenges and a collaborative exchange would add value and increase (patient) safety.
The price tag aviation had to pay after accidents was huge. However, through comprehensive investigations we have learned to address and deal with the findings. Examples include effective teamwork, closed-loop communication, situational awareness, intervention and hierarchies. Additionally, the interdisciplinary team effort in a high-risk environment is another common trait.
I think that the way aviation has addressed the risks and its mitigation is years ahead of other industries. To exemplify this: I noted in different surgery rooms that when the operator asks for something, a read-back or closed-loop principle is often not established by regulation. By doing so, ambiguous or wrong information could potentially be trapped and corrected, hence (patient) safety enhanced. In a time of reflection, we then address and analyze such findings and assess tools that would support better communication.
If you had told me some years ago that I would be where I am today, I would have said it was impossible.
When I added a master's degree, the doors into the medical world opened up. In 2016, I accepted an offer to speak at a medical conference in Dubai. During that event, and based on the presented content, a surgeon from Switzerland approached me with an invitation to do some observations in the operating room in one of the university hospitals. From there, the journey into the medical field began. The demand for various work has continuously increased, and as a result, an organization called AviMedConsulting was formed in 2019.
As I've opened up to the doors God places before me, I've lived out a higher set of leadership skills. I never imagined this would multiply to such extent.
The challenge for many medical doctors is that their specialization takes up so much of their time that not much is left over for leadership and soft skills training. This is where our organization comes in. It is a great privilege that universities have realized the need to equip future medical doctors with such skills and consequently have invited us to develop a leadership program. It did not take long before this demand has been identified by clinics and hospitals too. I now work regularly with CEOs, CMOs, chief doctors and other medical staff to address the mentioned challenges and to enhance their competencies in leadership and communication.
If we seek His Kingdom first, the rest follows. And I'm in a season where things follow.
The GLS continues to impact my life and those in my sphere of influence! In my training, I'm able to incorporate lessons from all these people I've been exposed to through the GLS including Simon Sinek, Patrick Lencioni, Amy Edmondson, John Maxwell—you name it, there are so many leaders to learn from!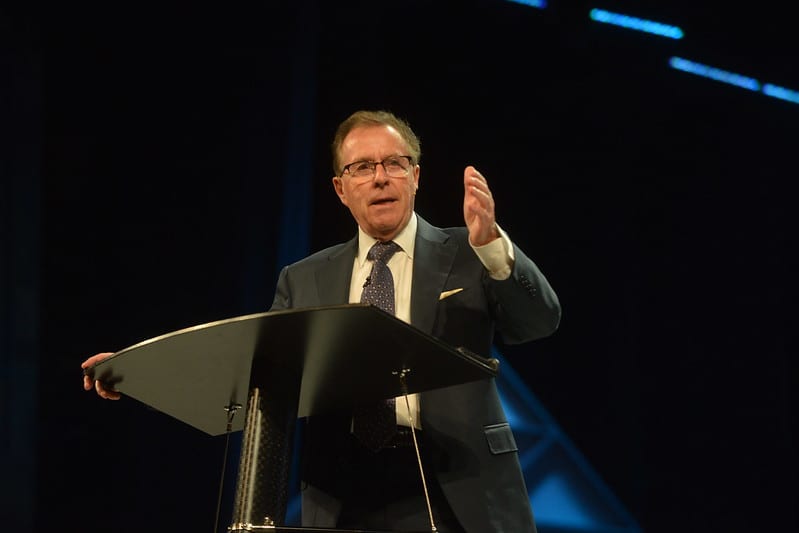 I was recently invited to deliver a keynote at a medical conference and was asked to share my ideas to incorporate into the event. So, I mentioned some GLS faculty including Horst Schulze, and they were able to get him to be a part of it too! It's great to see such multiplying effects!
In closing, I will say this—you and I have no idea what is in front of us. If you had told me some years ago that I would be where I am today, I would have said it was impossible. But I think that God has given me these opportunities and open doors. To see the multiplication effects in my life and knowing His possibilities are unlimited is humbling.
We welcome and encourage comments on this site. There may be some instances where comments will need to be edited or removed, such as:
Comments deemed to be spam or solely promotional in nature
Comments not relevant to the topic
Comments containing profane, offensive, or abusive language
Anonymous comments
If you have any questions on the commenting policy, please let us know at heretoserve@globalleadership.org
Equip, encourage & inspire global leaders with a gift today
When you give to the Global Leadership Development Fund, your gift inspires and equips Christian leaders, facilitating transformation in some of the world's most challenging environments.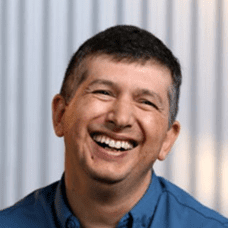 "Without your heart for giving, we could not have had the GLS in many countries like Bolivia, Ecuador, Cuba, Chile, Peru and others in the rest of Latin America."
Carlos Arroyo, South America