Published November 21, 2015
A Road Less Traveled | Developing Servant Leaders in a Maximum Security Prison
"I was in prison and you visited me."  Matthew 25:36
John Wade leads the prison ministry for La Croix United Methodist Church in Cape Girardeau, MO and is also a professor of Criminal Justice at Southeast Missouri State University. "Almost every trip to the institution results in at least one remarkable story and sometimes several," says Wade. "Witnessing offenders as they reconnect with their families is huge. We have participants who have been estranged from parents, siblings and children for several years, and when they share stories of reconnecting with them it brings tears and prayers of thanks. We've also seen men step up and volunteer to facilitate programs in the prison. Seeing the men grow, not only spiritually but emotionally, is one of the things I love about working in prison ministry. Frequently, on the 40-mile drive home, we comment that we aren't sure who is ministering to whom. They touch our hearts in so many ways."
Ever since the first time John attended the GLS and heard Chuck Colson, Catherine Rohr and Gary Haugen speak, he's had a dream to bring the GLS to the maximum security institution of Southeast Correctional Center in Charleston, MO, and build up servant leaders within the prison walls.
John believes that the messages of GLS and other programs build self-confidence and unleash potential that the offenders often didn't realize they had. His vision is to change the culture of prison from the inside out, using the GLS as one of the tools to make that a reality. "We hope to do this by reaching offenders, modeling Christ-like behavior and equipping them to reach their fellow inmates by modeling those same characteristics. In turn, each new Christ-follower has the potential to impact others and so on. The GLS gives potential leaders the skills and confidence to make a difference inside the prison walls."
This year, with God's help, John's dream to bring the GLS to the prison became a reality. Forty offenders, twelve volunteers, and three prison staff members participated in the first GLS at Southeast Correctional Center. Next year they plan to expand attendance to 80 by inviting each participant to recommend another offender to join them at the GLS in 2016. "Our dream is that they will become equipped and empowered to impact the values and lifestyles of other offenders to the point where good dominates inside prison walls."
Attendees came from a mix of backgrounds, but the impact is universal. One attendee described the conference as, "Awesome in spirit and presentation. We had Muslims, Hindus, Wiccans, a Buddhist, and non-faith practitioners." Each man was impacted by the values and skills presented, no matter their background. After conducting a post-event survey analysis, it was discovered that the GLS brings out characteristics of servant leadership.
Here are just a few of the comments from attendees describing an action plan they would apply based on what they learned through the GLS:
"Make a bigger commitment to my community as a leader in prison, and make a bigger more positive impact on society."
"Apply all that I've learned daily—specifically learn to love and be more concerned for each individual in my life."
Researchers believe that the growth of servant leadership characteristics establishes human capital and has a potential positive impact toward reintegration. It's believed that developing servant leaders and transforming followers into leaders may strengthen resistance to temptation and deter participants from reoffending. "Patrick Lencioni said it best in his 2014 GLS presentation," Wade said. "He talked about how there is no other kind of leadership, true leadership anyway. Servant Leadership, coined by Robert Greenleaf in the 1970s, is a philosophy and a set of practices where one is a servant first and makes the needs of others the highest priority. It is people serving people, often those less fortunate."
At the prison, the La Croix team aspires to instill the ten characteristics of a servant-leader, identified by Larry Spears: listening, empathy, healing, awareness, persuasion, conceptualization, foresight, stewardship, commitment to the growth of people and building community. "Building community is the deal breaker—the ultimate goal," Wade said. "Offenders often, as a means of self-preservation, live very private and isolated lives inside. We believe that by helping offenders acquire the first nine characteristics, the establishment of community will be the end result. We attempt to build community inside prison walls. The mutual love and support enjoyed in community is key to offender transformation in both earning release and making it on the outside."
Please pray for the impact of the GLS at the Southeast Correctional Institution, as well as ten other prisons that experienced the GLS this year. Thank you for your support!
We welcome and encourage comments on this site. There may be some instances where comments will need to be edited or removed, such as:
Comments deemed to be spam or solely promotional in nature
Comments not relevant to the topic
Comments containing profane, offensive, or abusive language
Anonymous comments
If you have any questions on the commenting policy, please let us know at heretoserve@globalleadership.org
Equip, encourage & inspire global leaders with a gift today
When you give to the Global Leadership Development Fund, your gift inspires and equips Christian leaders, facilitating transformation in some of the world's most challenging environments.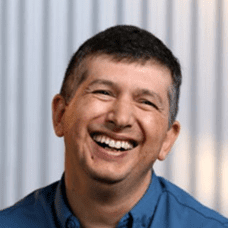 "Without your heart for giving, we could not have had the GLS in many countries like Bolivia, Ecuador, Cuba, Chile, Peru and others in the rest of Latin America."
Carlos Arroyo, South America