Published August 23, 2021
Servant Leadership Teaching at the GLS Creates Ripple Effect Across Burundi
Did you know? The Global Leadership Summit (GLS) takes place in more than 50 percent of the world's poorest countries. For this reason, the Global Leadership Network raises funds each year to make this event available and accessible wherever there is a hunger for leadership growth to empower positive transformation. Burundi, located in central Africa, is one of those countries.
"If this kind of impact continues through the GLS, the future of this nation is good."
A small, poverty-stricken nation, Burundi is one of the five poorest countries in the world. Yet, their passion and desire for positive transformation is evident. Their pursuit for better leadership can be seen in their testimonies of life change.
Isaiah Nshimirimana, who leads the GLS team in Burundi, talked with several attendees after an event in Ruhororo, where they have been engaged in a year-round leadership development program incorporating tools and resources from the GLS. "The impact is there," said Isaiah. "If this kind of impact continues through the GLS, the future of this nation is good. God is using the GLS! The news of the GLS is even reaching government officials as they see the impact on our communities. It is an answer to prayer."
Be encouraged by the testimonies from men and women after a GLS event in Ruhororo in May 2021 where 244 leaders gathered to learn and grow together with teachings from Craig Groeschel, T.D. Jakes, Sheila Heen, John Maxwell, and others, as well as local leaders.
Be encouraged by the impact in Burundi!
"The church has expanded because of the teachings on good leadership at the GLS." – Pastor Rivuzimana Serge, leader of the Pentecostal local church
I learned a leader must be responsible and must love his responsibilities.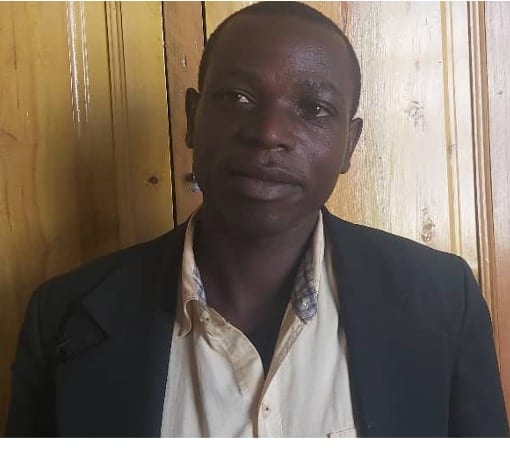 "I learned a leader must be responsible and must love his responsibilities. Now I find time to take care of others, visiting them, counseling them and listening to them. There are a lot of benefits after this training—we got a lot of new members and we achieved that because we treat people well!"
"The Summit also helped me and my family. Before the Summit, I would go home after work and go directly to bed because I was so stressed. My wife and children didn't get to see me that much. But I have changed. Now I take time with everyone. I have a new peace of mind."
"These teachings need to continue! The way this event is organized is far different from what other organizations are doing here. It provides dignity. The fact that you charge the participants gives credit to them. This gives people a different outlook."
– Nkunizmana Nestor, educational advisor
I've changed the way I treat people.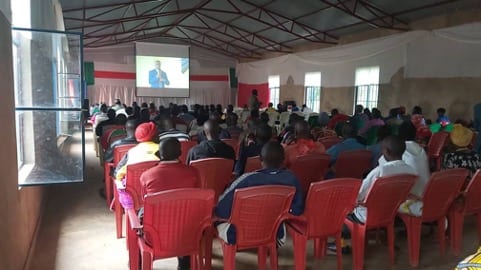 "The teaching about hospitality has been so helpful. I've changed the way I treat people. I used to treat people poorly, sometimes I even insulted them. But now I greet people kindly and I ask them about their needs with respect. When I started to put this new learning into practice, a lot of things changed at my workplace. Suddenly, a lot of people started coming to me to address their concerns because they knew I would treat them well. I appreciate the GLS! It is so helpful for leadership, whether at work or in the community. These teachings help people. This leadership training helps to reinforce good governance."
– Kobedetse Gédéon, one of the 5 leaders of Buganuka village
I no longer accept or give bribes.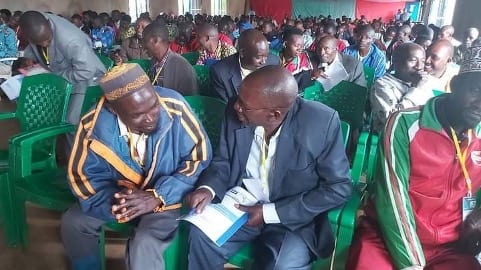 "The teaching on corruption helped me a lot. Often citizens complain that corruption is everywhere in our administration. I realized how devaluing corruption really is. The corruptor does not respect the receiver of bribes. So, now I no longer accept or give bribes. We have seen its negative effects—it enriches few and impoverishes many."
"I also learned a lot about hospitality. The way I treat people gave me the second chance to continue to lead in government. Before we came to the GLS, we had one day a week of conflict resolution in the community, but now we have decided to do more. This training will help in the development of good governance as they promote all leaders from the village. Now the police in charge of litigation are receiving less cases! Let's bring this into the villages so that all the leaders will benefit!"
– Manirakiza Jean Paul, district leader of the CNDD FDD ruling party in Ruhororo
Now people trust me, and I continue to lead our members in the commune.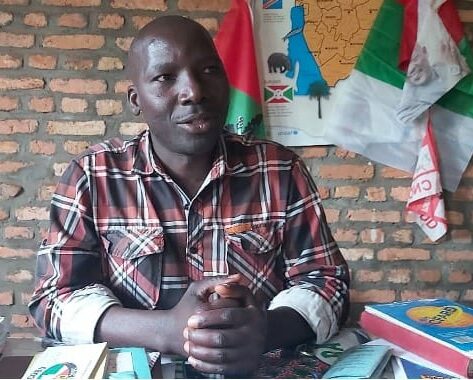 "As a leader, I have to be an example. In my party, we are trying to be servant leaders so that citizens trust us. I am implementing this new concept in my life, and I have already seen its results! I have learned to value everyone, the housekeeper included. Now people trust me, and I continue to lead our members in the commune. New leaders have been elected in villages, and I would love to see them receive this teaching to increase their leadership skills too. It is so transforming."
– Maniribuka Desire, teachers' leader, primary school of Cagura
Now I recognize the value in everyone.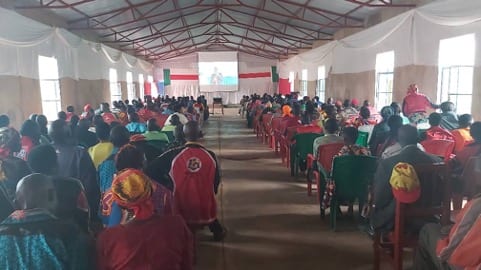 "Before the Summit, I did not value hospitality very much. One day at work, a parent came to see the headmaster, but he was absent, so I sent the parent away arguing. At the time, I didn't realize I could do something about it. But now I have a new perspective. I am willing to serve however I can! This teaching has translated into my family as well. I value people more. Before, even my children wouldn't talk to me because they were afraid. Now I recognize the value in everyone, including the man who tends my cows—I welcome to eat with me at the same table. If these teachings could spread, it will impact all spheres of our country. Leadership training like the Summit creates a foundation for peace, reconciliation and development."
– Inarukundo Nathalie, leader of Gitanga village
Because of the Summit, I now care about everyone who comes to me.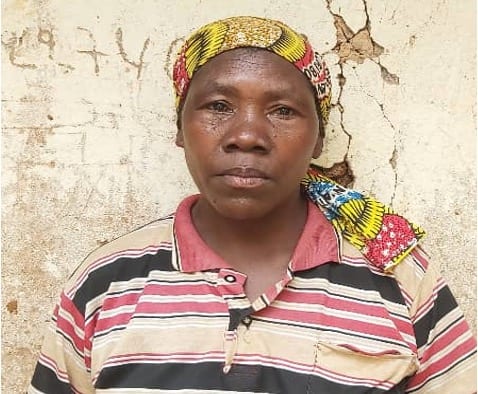 "Because of the Summit, I now care about everyone who comes to me. I wish everyone could get these teaching, at least 10 citizens per village, and for sure that village could develop! This leadership teaching helps you become more patient. And with patience, people work better together and create progress. As a result, we are more productive. People don't cross their arms, but instead help each other. As a result, we started a campaign to expand our road. It's helping! Everyone should experience this teaching!"
– Haramajambere Félicité, leader of Sangwe cooperative
You are part of these stories!
The impact of The Global Leadership Summit in Burundi ultimately has a ripple effect across the entire country. As men and women gain new perspective and hear concepts about servant leadership, trust, valuing others and productivity, transformation occurs. Additionally, those who attend have been elected to leadership roles in the recent elections in villages and municipalities across the country!
If you have ever donated to the Global Leadership Network, you are part of these stories too. Thank you! Interested in getting involved in expanding the GLS around the world? Learn more at GlobalLeadership.org/Give.
We welcome and encourage comments on this site. There may be some instances where comments will need to be edited or removed, such as:
Comments deemed to be spam or solely promotional in nature
Comments not relevant to the topic
Comments containing profane, offensive, or abusive language
Anonymous comments
If you have any questions on the commenting policy, please let us know at heretoserve@globalleadership.org
Equip, encourage & inspire global leaders with a gift today
When you give to the Global Leadership Development Fund, your gift inspires and equips Christian leaders, facilitating transformation in some of the world's most challenging environments.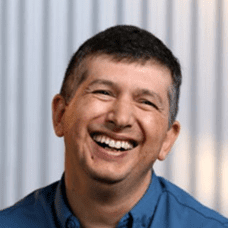 "Without your heart for giving, we could not have had the GLS in many countries like Bolivia, Ecuador, Cuba, Chile, Peru and others in the rest of Latin America."
Carlos Arroyo, South America