Published March 16, 2020
Shining a Light in the Darkness of Prison to Bring Hope & Change Lives
It doesn't have to be this way.
I remember doing a round in the confinement of the prison one day when I got to an inmate who called out my name. I turned around and suddenly I was watching him swallow 30 pills to try to commit suicide.
This is just an example of some of the scenes I see behind these prison walls. And this is the sole reason why the prison chaplaincy is needed—to help mend the broken and serve those that would try to dissolve all their problems by self-destruction. Too many times I have seen inmates make the choice of giving in to the gang environment or substance abuse due to thinking there is no hope for them.
There is an aroma of desperation in these walls, but it is my belief that it doesn't have to be this way.
Every day, chaplains deal with crisis calls from family members and regular concerns about the day to day well-being of an inmate. Prison is a dark place for both staff and inmates. There is an aroma of desperation in these walls, but it is my belief that it doesn't have to be this way.
Programs like The Global Leadership Summit shine a light in the darkness.
Living in Florida, you learn quickly that it is best to be well prepared for the weather—that means having the right supplies to survive the upcoming storms. The same is true in prison life—you need the right supplies, or in my case, the right programs to meet the needs of these men. The Global Leadership Summit is one of those programs.
The GLS helped these men find their way out of the darkness of non-self-worth—they enjoyed the live feed which made them feel they were a part of something bigger than themselves. They told me they used what was taught during the GLS and applied it to their own personal struggles. Whether it's the GLS or Faith & Character programs, this light is a way of rescuing these men out of gang culture and a depressive way of thinking. They realize that maybe the world hasn't given up on them. In fact, I have personally seen volunteers lend their time to help inmates turn their lives around and have a positive impact on their families.
They realize that maybe the world hasn't given up on them.
I was so glad to be a part of the GLS. Getting a chance to see the expressions on their faces where I hadn't seen hope for a while. It's amazing how God uses people and programs to shine in the crevices of the human heart.
Being a chaplain and in charge of introducing inmates to various avenues of hope feels like I am holding a flashlight directly on someone that has been stuck in the dark for the better part of their life—but now they can find a way to hope.
I am glad I have the power and position to shine a light in the darkness and make an impact that will hopefully spill over into society as people recognize that there is such a thing called "second chance" in prison. Given the right opportunity, those individuals create their own light and shine, giving proof to what programs like the GLS can achieve inside institutions.
We welcome and encourage comments on this site. There may be some instances where comments will need to be edited or removed, such as:
Comments deemed to be spam or solely promotional in nature
Comments not relevant to the topic
Comments containing profane, offensive, or abusive language
Anonymous comments
If you have any questions on the commenting policy, please let us know at heretoserve@globalleadership.org
Equip, encourage & inspire global leaders with a gift today
When you give to the Global Leadership Development Fund, your gift inspires and equips Christian leaders, facilitating transformation in some of the world's most challenging environments.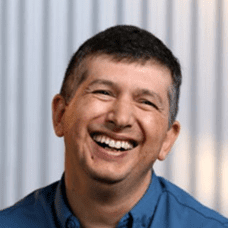 "Without your heart for giving, we could not have had the GLS in many countries like Bolivia, Ecuador, Cuba, Chile, Peru and others in the rest of Latin America."
Carlos Arroyo, South America