Published August 27, 2018
Students of Youth Summit in Zimbabwe Discover Clean Water Source for Their Village
Harold Chilowa is on the pastoral team of his church, Renewal Fellowship, and is also a business owner of Tangerine Events, a local event company in Zimbabwe. When he first heard about The Global Leadership Summit, he almost didn't go because it was so far from home. But his wife said, "You have to go. This could be God telling you to do this. You are passionate about this [leadership]. This is where God called you to be."
So he jumped in his car, and went to his first GLS event in Mutari, Zimbabwe in 2011. What happened next, and the ripple effect that followed would change not only his life, but the trajectory of hundreds other people's lives in his community.
A leader is transformed
"It's done wonders in my life," says Harold.  "God is so all knowing and all powerful, and knows the deepest parts of our hearts. He spoke to me."
"I am where I am today because of that whisper."
"I was a person who used to complain a lot—finger pointing and accusing people, saying this person must do that, or they shouldn't have allowed this kind of a situation to happen. I always blamed other people.
"But after watching the sessions at the Summit, God moved me from where I was to where he wanted me to be. I began to look at things from a different perspective. God spoke to me and said, stop complaining and finger pointing. You must engage. I took a turn in my life. I began to get my hands dirty. I began to do things that I thought other people should do. That was such a powerful whisper.
"I am where I am today because of that whisper."
What happened after Harold said "Yes"
Harold's life was transformed, and he began to seek out ways to get his hands dirty in God's kingdom work. One of the first places he looked is where he is most passionate, youth—the leaders of tomorrow.
"In my country, there is a notorious community called Mbare," says Harold. "This is where most of the violence comes from. It's an area where if someone has committed a crime, even the police don't go!
"I felt God say, this is where we will start. We are going to host a mini Summit here and invite all the people in the area to come.
"I was asking all these questions. Who's going to listen to me? This is a very notorious area and I'm putting my life on the line.
"But the voice that spoke to me was so loud that I couldn't stop. I couldn't hesitate. So we went to a school and shared the idea with the head mistress. She bought into the vision! We partnered with another pastor who offered his church as a venue so we could host our first GLS.
"One of the speakers talked about how he transformed his community, and I had a thought, if this guy could do it in his community, I can do it too! Because, at the end of the day, it's not about me, but about what God can do."
A neighborhood is transformed
This mini Summit inspired a group of students to get their hands dirty. They decided to start with one of the more obvious issues—all the garbage build up. So they started a major clean-up project. "This is a place where rubbish is thrown all over, and there is no water," Harold explains. "The health system there is also terrible.
"We started the clean-up project near the school. We cleaned up the place and the community joined us as well! Two months later, we heard about a non-for profit organization that wanted to sink a borehole in that area for water.
The place where they located water was the very place where we had cleaned the rubbish.
"The place where they located water was the very place where we had cleaned the rubbish. Today everyone is getting water from that place. That was God!
"Before the Summit, I wouldn't have even thought about taking part in the cleaning. But because God spoke to me, I got my hands dirty."
The work doesn't stop there! Harold continues to work in schools in his community.
A miracle in school and student transformation
In another area, they decided to work on a dilapidated school where the roof was falling down, windows were broken and there were not enough chairs for the students. Even though they didn't have enough money to buy materials, they decided to start anyway.
"Between us, we had $800. And $800 can't even buy 10 desks!" says Harold. "We prayed to God. We said, let's take a step of faith and just begin to do what God has called us to do and see what happens.
"We waited for the kids to go on holiday, and in that period of one month, we transformed the entire school! People came and said, we heard you guys were cleaning up the school and painting. Here is paint you can use. Then we saw a truck, a 30-ton truck with 600 bags of cement and they said, we heard about what you guys are doing. Here is cement. Plumbers came. Carpenters came.
They got the best grading results in the entire country—something that had never happened before."We did everything with that $800, and it was multiplied. God multiplied it.
"We changed the whole school. Kids came back after holiday to a brand new school! They were all in tears.
"Nine hundred students said, What have you done to our school? Some of them thought they had come to the wrong school. We told them, This is your school!
"The transformation of the environment helped the students to change their mindsets," says Harold. "They got the best grading results in the entire country—something that had never happened before."
The GLS brings leadership training into schools across Zimbabwe
Harold's passion for building youth into the leaders of tomorrow has given him a desire to bring the GLS into more schools. So he's started marketing to the high schools in Zimbabwe.
"Our passion is for the students," says Harold. "Because of the situation in our country, most of them have been exposed to ungodly principles and a kind of leadership that cannot bring a great future for them. We brought the idea for a GLS to the top schools in the country and they bought into it. We hosted our first Summit for 260 senior students.
"Because of the impact the Summit has made in the lives of our students, the school asked us to train the staff. So we did a staff training for 150 teachers. Now the school has made the GLS training a standard for all the students, and wants to bring it to every level. We're also doing inter-school training for seven schools with GLS resources. It is definitely impacting our country!"
I want to guarantee your resources are being used wisely, and are creating a better future for our young people.
Thank you for supporting leaders like Harold, and encouraging them to transform their country
What has happened in our country would not have been possible without you who have put your finances on the line in order to change lives of people you don't even know—people you've never even met, and I want to guarantee your resources are being used wisely, and are creating a better future for our young people. May the Lord truly bless you for the work you're doing. Your resources are representing you and are representative of what you have done. May the Lord bless you. Thank you so much.—Harold Chilowa, GLS leader, Zimbabwe
We welcome and encourage comments on this site. There may be some instances where comments will need to be edited or removed, such as:
Comments deemed to be spam or solely promotional in nature
Comments not relevant to the topic
Comments containing profane, offensive, or abusive language
Anonymous comments
If you have any questions on the commenting policy, please let us know at heretoserve@globalleadership.org
Equip, encourage & inspire global leaders with a gift today
When you give to the Global Leadership Development Fund, your gift inspires and equips Christian leaders, facilitating transformation in some of the world's most challenging environments.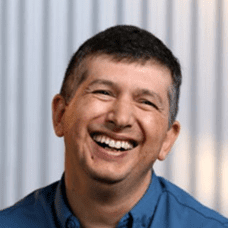 "Without your heart for giving, we could not have had the GLS in many countries like Bolivia, Ecuador, Cuba, Chile, Peru and others in the rest of Latin America."
Carlos Arroyo, South America