Published January 21, 2019
Taking Back George in Lusaka, Zambia
"Together, let's take back George. Don't run away from it. Fight for it! Let's redefine our name. We are from George, and we are responsible for what goes on in this community. You can't afford to leave this building and bury what you have learned.
What are you going to do with the knowledge you have acquired? How are you going to lead? How are you going to address illiteracy, bad sanitation and alcoholism in this community?
We are from George, and we are responsible for what goes on in this community
As a network, we are committed to George and its transformation. Will you join us?"
These were the words of fired-up Pastor Brighton Siyanyinzya as he closed the first Global Leadership Summit event in George Community, Lusaka in November 2018.
George is a community riddled with poverty, but there is hope through leadership.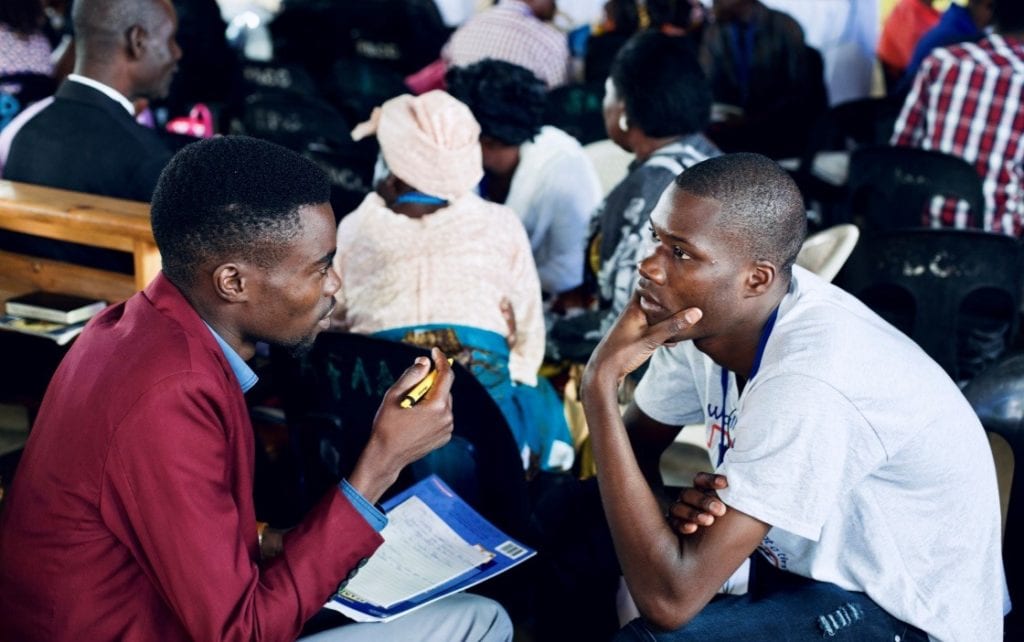 The root of most of the issues is substandard leadership. Jubilee Centre had been sponsoring a network of pastors to attend the Summit at a church in the suburbs of Lusaka, but it became clear that many more leaders in George were desperate for leadership development of this caliber. So in 2018, we decided to launch it locally in George.
Approximately 330 leaders showed up for the first event. They were inspired, motivated and challenged to start change within themselves before attempting to change their community. This changed the trajectory of the Summit, especially on the second day; leaders were being pushed to a place of vulnerability, something uncommon in our Zambian culture.
These are but a few stories of leaders who have been pushed in ways they didn't think were possible. They understand how imperative good leadership is and this was confirmed by how much they gave to the Global Leadership Fund during our time of offering.
Tony, a young legal assistant, was deeply provoked by Sheila Heen's Difficult Conversations session.
Due to his background in law, he used to bulldoze through conversations and discussions with his peers without any regard for their perspective or feelings. He was "always right," he said, "I feel terrible about what my pride has done to my relationships. I want to mend my broken friendships. Going forward, I will be intentional about being an avid listener."
Moses, a teacher, was swept away by Erwin McManus' fearless lifestyle.
He said, "I have been riddled with financial fear for as long as I can remember; living in George can do that to you. However, Erwin's message has rebuked these fears and I know that if Erwin can overcome the fear of death, I can put my financial insecurities aside and pursue God's purpose for my life."
Rebecca, an elementary school teacher, learned about listening to her inner voice.
She said, "Patience has always been a struggle for me. I didn't know how to express my ideas with my friends. I would usually leave conversations midway through. I have learned the importance of listening to my inner voice and having the patience to arrange my thoughts and respond with grace."
There is hope for George.
Each of their faces communicated to me that they wanted, more than anything, for other leaders around the globe to have access to this information. Their selflessness was the biggest blessing to me because this is one of the poorest communities in Lusaka, but they sacrificed the little they had to give because they have bought into the vision of The Global Leadership Summit. This brought me joy and fulfillment and gave me hope for the future of this community.
We welcome and encourage comments on this site. There may be some instances where comments will need to be edited or removed, such as:
Comments deemed to be spam or solely promotional in nature
Comments not relevant to the topic
Comments containing profane, offensive, or abusive language
Anonymous comments
If you have any questions on the commenting policy, please let us know at heretoserve@globalleadership.org
Equip, encourage & inspire global leaders with a gift today
When you give to the Global Leadership Development Fund, your gift inspires and equips Christian leaders, facilitating transformation in some of the world's most challenging environments.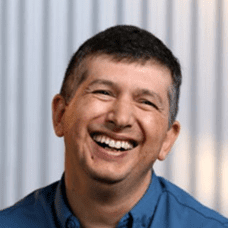 "Without your heart for giving, we could not have had the GLS in many countries like Bolivia, Ecuador, Cuba, Chile, Peru and others in the rest of Latin America."
Carlos Arroyo, South America