Published February 11, 2019
The Freedom on the Other Side of My Pain
In 2018, I was honored to be part of The Global Leadership Summit—this time as a volunteer.
For the first time in 4 years, I wasn't broadcasting the event live—interviewing amazing speakers like Dr. Henry Cloud, Michael Jr, or Sam Adeyemi for Moody's morning show that I co-hosted here in Chicago. But this wasn't the only reason that this year's Summit was so paradigm-shifting for me.
The 2018 Summit in my opinion was the best I'd ever been a part of.
I served as a volunteer with the media team, which enabled me to spend extra time chatting with other volunteers, getting to know them a bit. Without a doubt, the Summit volunteers are some of the most hardworking, kind and loving people you'll ever meet. Their hearts for helping was inspiring and contagious and their joy was evident even after long hours of service. The fact that we have people like this, representing Jesus' love so well as they served leaders from all the over the world, makes me so proud to be part of my family of faith.
An answer to my prayers.
As I took breaks from many of my tasks, I was able to listen to and gather wisdom from just about every speaker who graced the stage. Though I loved them all, my favorite message this year came from a pastor who I was shocked to discover I'd never heard of.  You see, I have 15 years of professional radio experience. I've interviewed thousands of authors, pastors and speakers from all over the world, and somehow, Pastor Erwin McManus's team never sent a press-release my way!
I couldn't hold back the tears
I'd never heard of him, but I knew a few minutes into his presentation that he was a key component to the answer to my prayers leading up to the Summit.
In the Isaiah 30:21, God says, Whether you turn to the right or to the left, your ears will hear a voice behind you saying, "This is the way, walk in it." 
This verse came to mind for me as I thanked God for Pastor McManus's message of renewal and new life for trauma survivors like myself. I couldn't hold back the tears as he encouraged every broken, struggling, discouraged leader to find the courage to accept the truth that your freedom is on the other side of your fear.
What no one but a few knew about me in that moment is that I was dealing with a case of serious writer's block, preventing me from finishing the last 3 chapters of a book I'd been asked to write back in January, 2018. The book is called, "The Gift of Sorrow: Tiny Steps to Trauma Recovery."
I believe that this work is a small part of God's greater plan for the Church in the times we live in. The problem was, creating this work was bringing up some issues from deep within me. I'm a trauma survivor, still recovering from abuses that began when I was only six months old. I began having nightmares and memories that are more than just memories, but actual 'imprints' on my soul that were keeping me from completing this work, and I didn't know what to do.
Pastor McManus' encouragement at the Summit was used by God to move me past that pain
Pastor McManus' encouragement at the Summit was used by God to move me past that pain and I was able to complete the manuscript by the 14th of August, just 4 days after the Summit!  When I sent the work to the editor, I felt more freedom than I'd experienced all year.
This Summit was all about God.
The 2018 Global Leadership Summit was the best Summit I've ever been blessed to attend. Not only because of this deeply personal experience, but to be present as a witness to this marvelous work of God as He inspired, renewed, informed and equipped leaders all over the world, all at once, and brought a fresh infusion of joy into my life.
I am grateful to be reminded of the fact that when God gives a vision, nothing and no one can get in His way. This Summit, from dawn till dusk, was all about God and what He is capable of doing through every willing heart. I'm forever thankful!
We welcome and encourage comments on this site. There may be some instances where comments will need to be edited or removed, such as:
Comments deemed to be spam or solely promotional in nature
Comments not relevant to the topic
Comments containing profane, offensive, or abusive language
Anonymous comments
If you have any questions on the commenting policy, please let us know at heretoserve@globalleadership.org
Equip, encourage & inspire global leaders with a gift today
When you give to the Global Leadership Development Fund, your gift inspires and equips Christian leaders, facilitating transformation in some of the world's most challenging environments.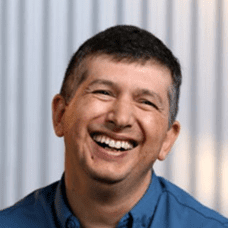 "Without your heart for giving, we could not have had the GLS in many countries like Bolivia, Ecuador, Cuba, Chile, Peru and others in the rest of Latin America."
Carlos Arroyo, South America