Published July 31, 2019
The GLS is a Catalyst Changing Me and My City of Omaha
I used to be stuck in performance addiction 
I've spent much of my life running like a hamster on a wheel. For at least 30 years, I was stuck in two of the most accepted addictions of our time: performance and perfectionism.
Throughout the first half of my career, which spanned from fundraising to sales to executive leadership, I achieved the highest levels of success…and all the trappings that go along with it. Being caught up in the world of fame, fortune, rewards and recognition consistently fed my addictions and chipped away at my true identity.
I passionately believe the Summit is the most impactful leadership gathering, experience and resource for leaders to leverage that exists in our world today!
My mindset of leadership effectiveness was narrow and highly inaccurate, centering largely on a scoreboard that monitored my outcomes (and what felt like my worth) on a minute-by-minute basis. I adopted success at nearly an all-costs mentality, demanding the ultimate from myself in work ethic, time and energy investments and high achievement. Every goal reached was like getting a hit—deceptive, short-lived and unfulfilling—leaving me seeking and striving for the next one.
I'm beyond grateful the Lord intervened, saving me from myself and giving me the grace to obey the new direction He created for my life. I now coach leaders to live and lead more authentically out of who they are, while influencing more deeply and achieving with more sustainable impact.
God has used The Global Leadership Summit (GLS) to expand my leadership influence through the incredible messages shared by Summit faculty; exposure to healthy and diverse leadership philosophies; challenging concepts presented, connecting with Christian marketplace leaders and providing unexpected opportunities to serve in our community.
I'm honored to serve as the GLS City Strategist in Omaha and as the GLS Point Leader for Lifegate Church. I passionately believe the Summit is the most impactful leadership gathering, experience and resource for leaders to leverage that exists in our world today!
Growth through the Summit, Growth in leadership 
Omaha has been blessed to experience significant growth in the GLS over the past couple of years. We've gone from a few hundred leaders in attendance to nearly 2,000, have grown from 2 host sites to 5 and have seen Summit partnerships increase from a handful to nearly 40. This year we've been particularly blessed to welcome the Archdiocese of Omaha as a first-time host site and include our Catholic brothers and sisters in what God is doing in our city around leadership development.
Undoubtedly, the GLS has been at the core of the God-infused movement happening in Omaha…
Undoubtedly, the GLS has been at the core of the God-infused movement happening in Omaha, and I'm just one of many who have been called into this space to co-create a leadership movement centered on the pillars of unity and leadership excellence. A unique infrastructure serves as Omaha's foundation, with two special "pillar" organizations: Within Reach and Omahaleaders.com.
Within Reach, led by some of the most exceptional pastors in the country, represents about 40 churches who are unified and committed to what God is doing in His church throughout our city. The four primary focuses of Within Reach include: church growth, church plants, compassionate service, and leadership development.
Omahaleaders.com is led by visionary marketplace leaders and was birthed directly out of GLS partnerships. We're growing and formalizing, and the leaders involved represent all spheres of influence in the city—business, ministry, government, education, healthcare, athletics, arts, entertainment, believers and unbelievers. The mission of Omahaleaders.com is to grow, serve and champion leaders in our community.
Championing leadership growth year round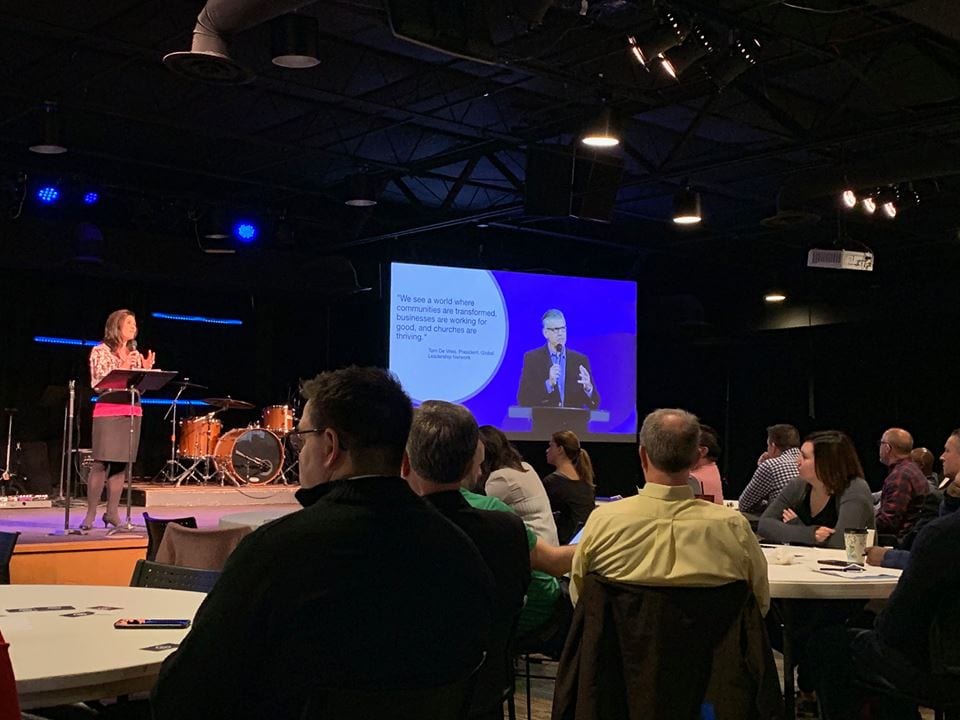 The GLS gives us a common, non-divisive leadership language to speak and understand. It's further unifying our efforts and posturing us to create purposeful conversations beyond the Summit. Because of our team work around the GLS, we're joining together to ask the question: "What is God's Grander Vision for our city?"
This year, Omahaleaders.com is sponsoring the following initiatives: GLS NEXT Omaha, Monthly Leadership Luncheons and Mastermind Groups. All will be held in the months following the Summit and are designed to help leaders maximize their GLS experience by taking action on the incredible speaker content and by fostering strong relationships community-wide.
What might God do through this movement? 
This question excites us and requires us to be in a surrendered posture of listening and learning. We know that we're committed to leadership excellence, we're committed to Omaha, and we're committed to what God might call us to in the city movement as He continues to unfold the pieces of the puzzle.
We're focused on striding forward obediently with long, intentional steps in the same direction as His pace of Grace. As Omaha leaders say "yes" to the leadership assignments He gives us, investing 150% of ourselves, not in scoreboards or numbers goals, but in the people He's called us to reach, Omaha's Grander Vision will be reached.
We welcome and encourage comments on this site. There may be some instances where comments will need to be edited or removed, such as:
Comments deemed to be spam or solely promotional in nature
Comments not relevant to the topic
Comments containing profane, offensive, or abusive language
Anonymous comments
If you have any questions on the commenting policy, please let us know at heretoserve@globalleadership.org
Equip, encourage & inspire global leaders with a gift today
When you give to the Global Leadership Development Fund, your gift inspires and equips Christian leaders, facilitating transformation in some of the world's most challenging environments.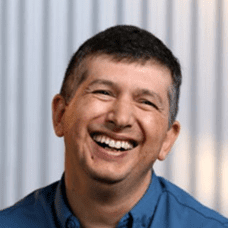 "Without your heart for giving, we could not have had the GLS in many countries like Bolivia, Ecuador, Cuba, Chile, Peru and others in the rest of Latin America."
Carlos Arroyo, South America