Published March 21, 2016
The Impact of the GLS in Moldova | From Mediocrity to Transformation
Despite initial opposition and criticism, leaders eager to bring leadership development tools to their community in Moldova pressed on and continued to raise awareness about the Global Leadership Summit event over the last several months. Though it was difficult not to let the critics' voices tear them down, these courageous leaders chose to move forward, believing it was God's will put on their hearts.
These leaders have a vision and a passion for their country, and wish to see the church impacting the entire nation. As the poorest country in Europe, they see leadership as key in its transformation. In February 2016, they held the first ever GLS event in the center of Chisinau, where some 200 leaders attended from various denominations, businesses and community organizations. Praise God!
Be encouraged by some of the feedback we've heard from leaders who attended:
"I'm an economist with Thinktank. I'm working on developing public policy concepts for the government and trying to implement successful practices from the West. Moldova is the poorest country in Europe, and because of this fact, we are generally used to mediocrity. We are not used to exceptional events or even exceptional public policies. But the GLS brought a whole new level to anything we know that's related to leadership and training. Therefore, by bringing this event into Moldova, we also show people that leadership can be on a whole new level.
There've been plenty of important messages. I bought myself a USB with all the talks on it so I can re-watch all of them; there was so much good information. I particularly enjoyed Jim Collins because of his idea that good leaders inspire others to follow them, while exceptional leaders inspire to people to follow goals and objectives." – Eugene Ghiletchi, economist, GLS attendee, Moldova
"I was more than encouraged and now I have a lot of homework to do. It inspired me to serve in my local church and community and through business for mission with a fired up heart and more passion. Thank you for these amazing ideas and guidelines. May God bless your activities abundantly and His name be glorified." – GLS attendee, Moldova
"It's very difficult for Moldovan leaders to realize the environment has changed significantly. We are living in an era of a new generation that thinks, acts and dreams differently. It is difficult for leaders to grasp this reality and mobilize the people. Many leaders don't realize that they're not prepared to listen, give proper feedback, be vulnerable, or be sincere in accepting criticism. All these obstacles are diminishing their opportunities to mobilize people and lead them God's way.
I believe that the GLS is a blend of unique qualities of leadership including humility, capacity to listen, vision, courage, trusting God, being capable of moving forward regardless of the obstacles and relying on brothers and sisters in the community. Leaders need to surround themselves with others who are ready to support them, ready to provide feedback, ready to pray and ready to stand with them when it's difficult. We need people are ready to trust the Lord to move the mountains. We need people are ready to stand and fight Goliaths. I believe that what has happened today will have a huge impact on the future of Moldova, and I look forward to multiplying this success again and again.
I'm deeply grateful to God for building a team of incredibly young people who put this event together. I'm amazed to see how God is working. It's exciting to see a large representation of all the areas we're targeting. People are excited. The Facebook page is exploding. It's encouraging to hear many people who have been looking forward to this event for a long time. Thank you so much to the Willow Creek Association for bringing this opportunity to Moldovan leaders." – Ghenadie, GLS attendee, Moldova
Thank you for your prayers for the leaders in Moldova. God truly moved in people's hearts and His name was glorified. Please continue to pray for the future of Moldova, and the ripple effect that happens as a result of building into their leaders.
We welcome and encourage comments on this site. There may be some instances where comments will need to be edited or removed, such as:
Comments deemed to be spam or solely promotional in nature
Comments not relevant to the topic
Comments containing profane, offensive, or abusive language
Anonymous comments
If you have any questions on the commenting policy, please let us know at heretoserve@globalleadership.org
Equip, encourage & inspire global leaders with a gift today
When you give to the Global Leadership Development Fund, your gift inspires and equips Christian leaders, facilitating transformation in some of the world's most challenging environments.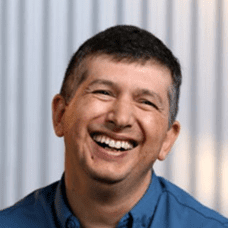 "Without your heart for giving, we could not have had the GLS in many countries like Bolivia, Ecuador, Cuba, Chile, Peru and others in the rest of Latin America."
Carlos Arroyo, South America