Published January 16, 2019
The Impact of the Summit on Young Change Agents in Hanoi, Vietnam
In November 2018, The Global Leadership Summit team in Vietnam brought the event to a group of young, emerging leaders for the first Youth GLS event in Hanoi. More than 160 people showed up hungry to learn.
Be encouraged by these incredible stories of resilience and hope.
Facing fear to fulfill my dream to serve those struggling with addiction.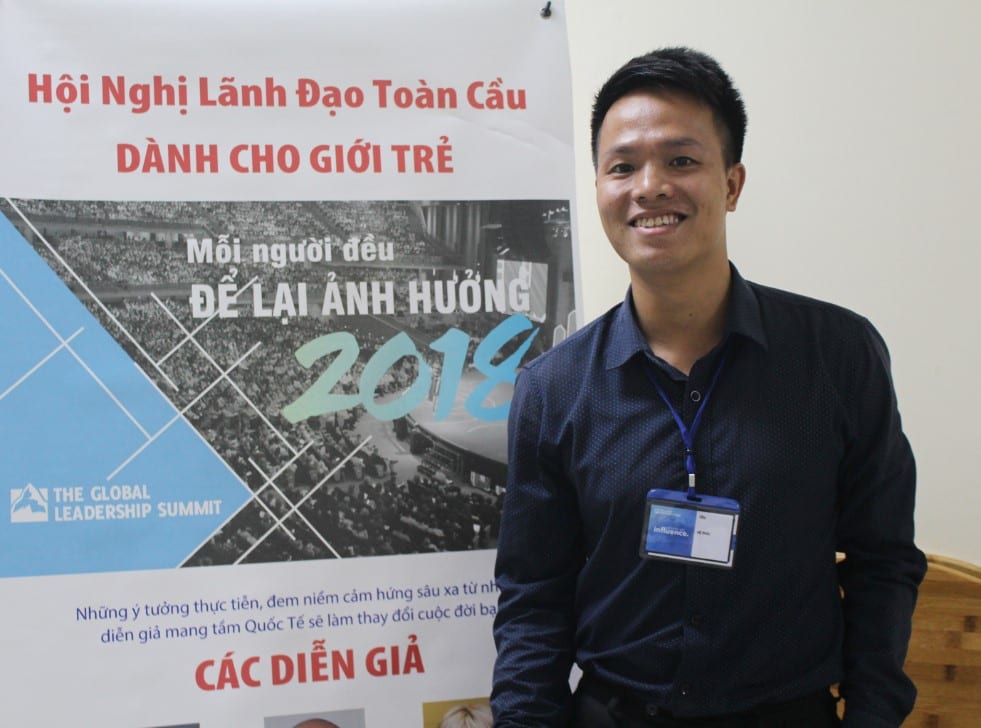 I'm a missionary and in charge of seven churches and four detoxification centers. The seven churches have over 300 followers at the moment. Each detox center has about 50 members. I've been to The Global Leadership Summit four times and really love it. Being exposed to the GLS is really helpful. It gives me new ways to develop my churches and detoxification centers.
I'm determined to rescue more and more drug addicts
I'm determined to rescue more and more drug addicts, introduce them to God, and love them as God does with his followers. This year, I loved Gary Haugen's talk the most. I was moved by his message about fear and how it can kill a leader's dream. It reminded me that each of us has to face our fear to fulfill our dream. I also bought a CD because I like to listen to the GLS talks again and again because they help me a lot with my leadership. I hope every one of us, as leaders, really love our people and care for them as God does for us.—Nguyen Trong Doan
Overcoming fear and addiction to be close to my family again.

I'm a part of a Thai ethnic group in the mountainous region of northern Vietnam. I came to Hanoi to take part in a course helping me escape the addiction of heroine. Thanks to a close friend, I also learned about God for the first time and have been in relationship with Jesus since March 2018. I didn't have a strong belief in God, but taking a look at others who were in the same situation, I realized that their lives have changed for the better. And the more I read the Bible, the more I realize God's love for me.
I'm so blessed to be a part of the GLS for the first time. Gary Haugen's talk about overcoming fear touched my heart most. It demonstrates exactly what I've experienced. I got hooked on drugs because of my curiosity. My ego was very big. I knew what I was doing was wrong—not just for me, but also my wife and daughter. But I couldn't stop. When I'd come home, I would shout to others first to avoid the complaints. It was my way to hide my fear. But today, the message of Gary Haugen urged me to take action to change my behavior. From now on, I will try to confess my mistakes whenever I do something wrong. I would like to make my family happy and help other addicted people in the future.
Thank you for bringing such a useful program like this to Vietnam
My daughter calls me to encourage me to finish my course to end my addiction. I have 10 months left. I can't wait until that day. I plan to come back to my hometown and join a church so that I can be close to my family again. Thank you for the GLS. Thank you for bringing such a useful program like this to Vietnam.—Lo Van Vinh
God will never give up or abandon you.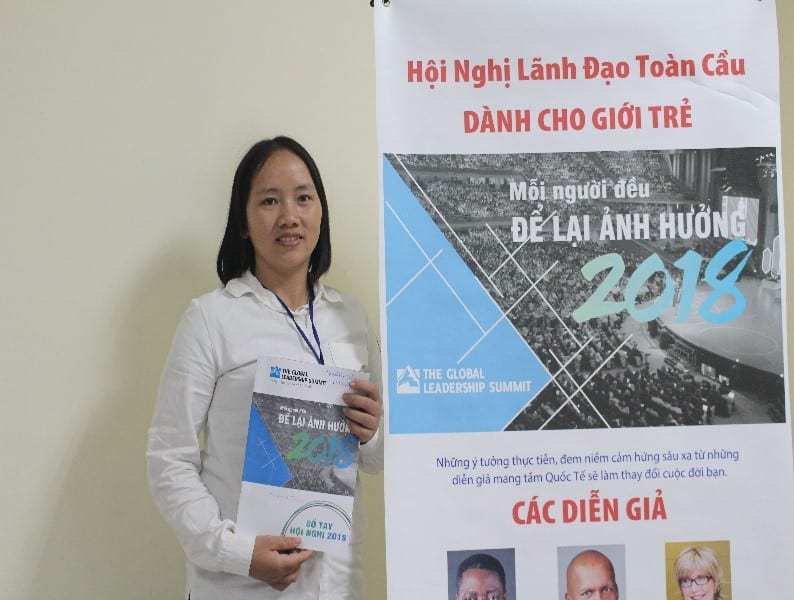 The feeling of happiness and excitement surged inside me when I saw hundreds of God's faithful leaders gather in order to learn and grow at The Global Leadership Summit in Vietnam this year. The talks left a deep mark on me. I realized, even when we hit rock bottom, never will God give up on us or abandon us.
You see, three years ago, I got into an accident that severely damaged my right hand. I felt completely hopeless. My life might have been miserable had I not met and followed God. In 2016, I started to study at Bible school. I couldn't write with my right hand, so I decided to try to write with my left hand. After a year, I got really good! At the Summit, I was inspired to be more sympathetic to others who face physical challenges. I can put myself in their shoes. I also hope to become a person who will spread God's love to thousands of people.—Nguyen Thi Thong
Developing creativity to introduce people to Jesus.
I didn't believe in the existence of God. Years ago, I had started learning about how to be a psychic, but deep down, I didn't feel what I was doing was right, so I quit. When I was traveling back to my hometown, I met up with my cousin who told me about God. I wasn't convinced at first, but my life became full of color when I realized the miracle of God was indeed real. I became a loyal servant to the creator of the world.
Today, I'm a member of a local church where I lead youth to Christ. I've been serving God now for 15 years. Coming to the GLS, I'm excited! These messages are such a benefit to everyone here. I personally was most inspired by Fredrik Haren's talk on creative leadership in a rapidly changing world. I'm someone who can't sit still at all. I'm always looking for new methods and creative ways to do my job more efficiently. There's a hunger for knowledge in the eyes of the people who attend the Summit, and they all want to develop their creativity. For me, I want to create a place that honors God, and I have a dream of building a model for a friendly atmosphere for worshiping God. My dream would be to multiply the model everywhere.—Nguyen Duy Tuan
We welcome and encourage comments on this site. There may be some instances where comments will need to be edited or removed, such as:
Comments deemed to be spam or solely promotional in nature
Comments not relevant to the topic
Comments containing profane, offensive, or abusive language
Anonymous comments
If you have any questions on the commenting policy, please let us know at heretoserve@globalleadership.org
Equip, encourage & inspire global leaders with a gift today
When you give to the Global Leadership Development Fund, your gift inspires and equips Christian leaders, facilitating transformation in some of the world's most challenging environments.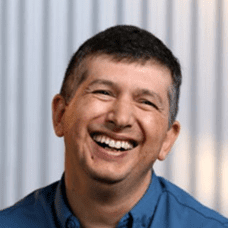 "Without your heart for giving, we could not have had the GLS in many countries like Bolivia, Ecuador, Cuba, Chile, Peru and others in the rest of Latin America."
Carlos Arroyo, South America