Published October 7, 2019
The Key to Leadership Transformation in Post-Communist Czech Republic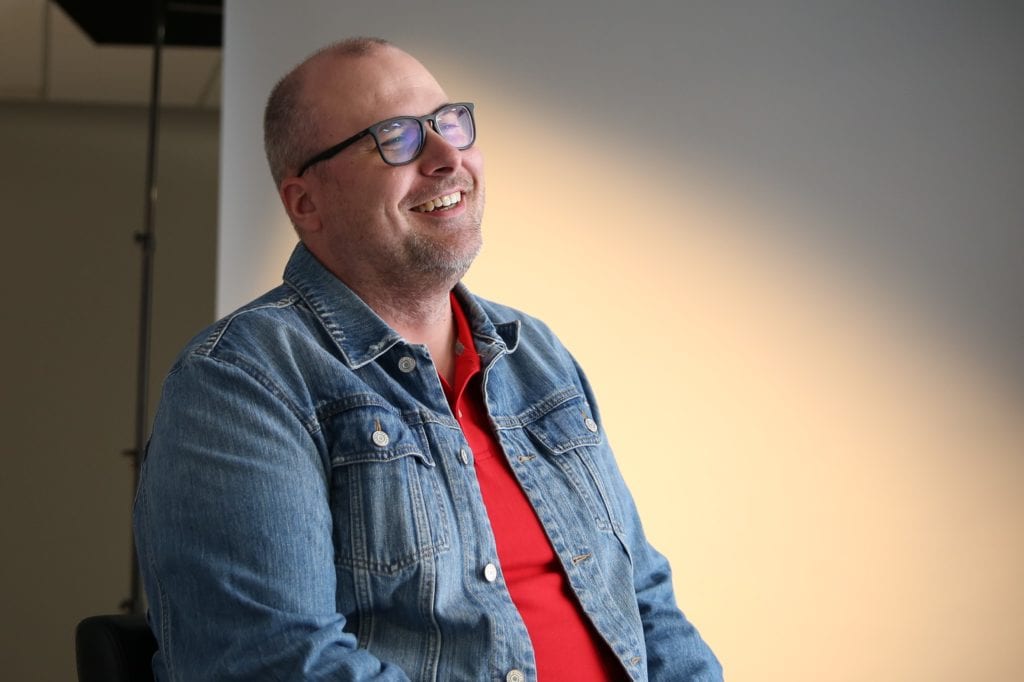 Lukas Targoz, native to Czech Republic, has been involved with The Global Leadership Summit since 2008. He is currently a country leader supporting the GLS in the Czech Republic and recently in Slovakia. His experience prior to the GLS involved working with John Maxwell's leadership program, Equip. Lukas became a Christian a week before the fall of communism, and at 14 years old, started preaching the gospel. By the age of 16, he was in seminary, and later planted a church where he is now the pastor. He has a passion for reaching people for Jesus by developing leaders.
---
Communism fell, and suddenly the doors opened.
"When communism fell, I was 13 years old," said Lukas Targoz, pastor and leader for the GLS in Czech Republic. "I gave my life to Jesus one week earlier. Suddenly all the doors opened. I could do anything, but I was only a 13-year-old kid who didn't really know anything. But because there was such a big need to do something, many of us youngsters were put into the mix very quickly."
Three months after the fall of communism, Lukas, a young new Christian, was preaching on the streets and quickly got into ministry. At 16, he started seminary. And by 18, he became a missionary. "It helped me see the need for continuous improvement, growth, learning by reading, trying and conversing," said Lukas. "I realized how much I needed to learn to do what I do in good quality."
Lukas was called to help leaders in Czech Republic.
"I felt called by God to help leaders and everybody who is involved in ministry in the church on any level," said Lukas. "I felt like God called me to help them flourish."
You have to trust someone to lead or be led, and if you have a problem trusting or receiving trust, you don't have leadership.
The leadership system he and others were accustomed to when communism fell, was one of political corruption. With the freedom that came with the fall of communism 30 years ago, most people had a very limited view of what godly leadership could look like. "Most of the people had to learn about leadership from scratch," explains Lukas. "There were not many leaders ready to lead. Most of the church leaders were trying to play some kind of game with authorities because our government at the time was anti-Christian, and people were persecuted or put in prison. So, the Christian leaders had learned to play, and tip toe, trying to not get arrested. You never knew if, when someone joined your church, whether they were trying to find God or were secret agents.
"Those were difficult times. People have learned not to trust. But the problem is leadership is a trust business. You have to trust someone to lead or be led, and if you have a problem trusting or receiving trust, you don't have leadership. Trust was not a skill people had. They didn't need it for their survival before, but it was a different era. Many new leaders who got into the ministry were inexperienced but were willing to learn and do something."
Teaching leadership became a tool for transformation.
What I would like to see is the rise of godly leadership based on strong values and vision rather than momentary gain and political play.
Lukas studied leadership and got involved with a lot of different initiatives that help leaders, whether by conferences, seminars or publishing a leadership magazine. He studied leadership at an academic level—all with the goal in mind to build leaders. "I believe that if leaders get better, the whole organization gets better," said Lukas. "If leaders are strong, the churches, companies and organizations that are represented will be stronger and better and will be able to flourish."
His passion for leadership aligns perfectly with the vision of The Global Leadership Summit. He was first introduced to the GLS at a conference via satellite from Germany. "We thought it would be a really good extension to help leaders get better," said Lukas. And in 2008, he brought the GLS to the Czech Republic for the first time. "I believe that giving leaders encouragement, motivation and tools to grow, giving them something they can do and ideas about what they can do, and introducing them to leaders who are already doing that, is fostering the movement of better leadership."
The Global Leadership Summit—a conference for the future.
The Czech team calls the GLS a conference for those who care about the future. "We believe the future is open," said Lukas. "It's not settled yet, and we're the ones who can create a better future for any area. What I would like to see is the rise of godly leadership based on strong values and vision rather than momentary gain and political play. I think that's what we're missing in every area of our society—both Christian and non-Christian. Most of our people are non-Christian. But I believe, especially for the Christian community, if we are a good example of that kind of leadership, even people who are not Christians will want to know more.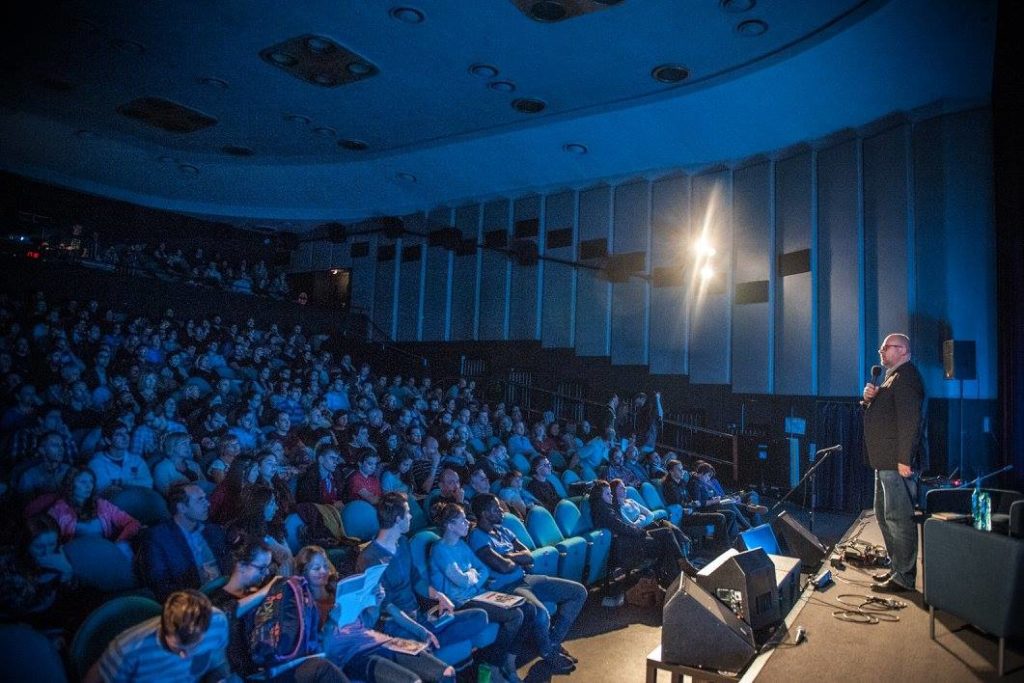 "Many of the things we speak about at the Summit are about being in God's will, doing what God wants, creating an environment in the churches and the kingdom of God."
For the last 11 years, the GLS has brought people together from different sectors of society, even as the majority of the Czech Republic identifies as non-Christian. Church teams come together, engaging in conversation about values, which helps them on their journey as a church community to reach and connect with the broader non-Christian society.
Reaching Czech society starts with relationship.
Czech society is based on conversation and relationship. That's the big difference between the US and the Czech Republic. "People in the Czech Republic don't move much," explains Lukas. "They usually stay in the same city for most of their life. For example, 80 percent of the inhabitants of my city were born there and will die there. We are not mobile. We're small in size so we don't need to move that much. But the side effect of that is that it takes forever to build a relationship with somebody new.
"It's not like the societies today that are very mobile, where you can come to a new place and say hi and are instant friends. That doesn't work in Czech Republic—you're not instant friends with anybody. You have to build trust, and it takes forever. But once you have it, you have it forever.
"It's the same with leadership. We are patient, and we encourage Christian leaders not to give up. If they continue to sow these connections, they will reap more connections in the future."
Reaching Czech society also involves addressing and integrating the old with the new.
Many young people in the Czech Republic have never experienced communism. They grew up in a different era. And that is a challenge. "We need to address both groups—those groups who still remember, and also this group that has been active since freedom came," said Lukas. "We can't just focus on the youngsters because some of the previous wisdom and experience has to be involved. It's the role of our leaders to figure out how to involve both leaders in the process."
If I look at the depth and the quality over the years, the Summit has built a whole generation of Christian leaders.
Young leaders grew up in the era where they have all the possibilities—they can travel and learn languages, and many of them speak English very well. But the older generation didn't have that luxury. When they were young, they were forced to learn Russian. They were not able to learn English, so for them, their ideas are limited to the language. "I don't think people in America realize how many resources they have, just because of the many resources available to them in English," said Lukas. "I know for myself, when I started reading English, it opened up a whole new world to me. I read the stuff I would never find in my own language. I could listen, read and learn from people I would never be able to learn from in my own language. So, I encourage people to learn English just for that reason. But we're not quite there yet."
"Having the GLS translated is especially helpful for older generations who are trying to re-learn skills and re-think everything they knew," said Lukas. "For them, it's a necessity, they would not be able to flow together without the translation. It's important. It's not always easy, but it's rewarding."
The GLS is much more valuable than a single product.
"I really want to thank everyone who supports the GLS," shares Lukas. "It's much bigger than you think.
"When you come to the conference at one location, and see the speakers on the screen, it seems like a good event, but you don't understand the impact it's having around the world. I have traveled to the least developed countries, and I know for them, it's the only thing they have for leadership, including leadership in the church.
"If I look at the depth and the quality over the years, the Summit has built a whole generation of Christian leaders. It is much more valuable than one single product, book or talk. People over the years, will have a different mindset. Their mind is transformed because of what they hear. It's a process. We've been doing it for 11 years, and those who've been with us all those years, do things differently in their churches and organizations because they've learned to think differently.
"It's really valuable, and I thank everyone who supports it. It's one thing that brings results and one thing that I believe God is really happy with it."
We welcome and encourage comments on this site. There may be some instances where comments will need to be edited or removed, such as:
Comments deemed to be spam or solely promotional in nature
Comments not relevant to the topic
Comments containing profane, offensive, or abusive language
Anonymous comments
If you have any questions on the commenting policy, please let us know at heretoserve@globalleadership.org
Equip, encourage & inspire global leaders with a gift today
When you give to the Global Leadership Development Fund, your gift inspires and equips Christian leaders, facilitating transformation in some of the world's most challenging environments.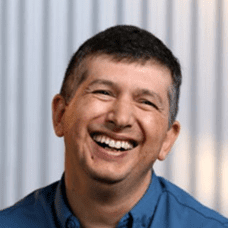 "Without your heart for giving, we could not have had the GLS in many countries like Bolivia, Ecuador, Cuba, Chile, Peru and others in the rest of Latin America."
Carlos Arroyo, South America