Published July 20, 2020
The Summit is My Fuel to Empower Students
The Global Leadership Summit is my fuel.
The Summit has been a great source of encouragement and support as a Superintendent. At the Summit, when I listen to the speakers tell their stories about overcoming obstacles, strengthening leadership and reaching out to others, I sit there and think, They're talking directly to me. I take back so much information.
Through the Summit, I've met some amazing people, who've become an important part of this movement for students. I also bring my 8th grade superintendent council and ask for their feedback, and hear their ideas for what we're going to do this year through the program.
There is so much to this role as superintendent, and you never know what's going to come up, so it's important to be prepared. We need strategies and words of wisdom to help guide us in everything we do.
Go to the Summit for your growth, because what you bring back to your company or district is amazing. You're going to be uplifted and re-energized in your role. And we all need that. No matter how good you are, you run out of juice sometimes. What is the Summit? It's 16 hours of your year. You're worth the time. You won't regret it.
For me, what I'm able to bring back to my district is the opportunity to empower the lives of more students!
Our students are in a tough situation in our country.
Many of our school districts in Arizona consist of people from low socio-economic backgrounds. There's divorce, domestic violence, etc., and kids need a place to process that. With so much going on with drugs, harassment on social media, bullying, suicide and non-acceptance based on how you look, we need to do something to bring kindness and caring to each other and to our schools.
When I hear about the bullying and read about what's going on I think, As Superintendent, am I truly making a difference in these kids? We need to do something above and beyond to help our students engage in something they will take ownership in and feel proud of so they will be the ones to take it throughout their school.
Why not start a conference for our students?
After a murder-suicide in one of our schools, two of my colleagues and I thought, Why don't we do a conference for kids to teach them about bullying, harassment and suicide, and help them and bring some resources to end this.
We had people tell us it can't be done. But "can't" is not in my vocabulary.
We had people tell us it can't be done. But "can't" is not in my vocabulary. I grew up really poor, but I had a great family who believed I could do anything. So, it's my turn to give back. With the career that I have chosen, I see so much. And we have to do something for this next generation.
Everything is possible if you believe.
We called the conference Speak up, Stand up, Save a life. In our first year, 1,000 people attended. Every police chief came. And every city declared January as "Speak up, Stand up, Save a life Month." The second year, the president of Grand Canyon University opened up the facility, and 3,000 people attended.
Last year, word really got out. The capacity at Grand Canyon University is 5,000 and we filled the stadium! Fifty-six schools, and many districts were represented, and we actually had to turn people away.
We've already had six states reach out to us asking how to do this. So, we started building a tool kit of what people would need to put this together in their areas.
Students are empowered to save lives in their schools—and they are!
We started to develop tool-kits and programs through students. We ask students, What is going on? Why is suicide happening? Tell us what adults can do to help you. And the students come up with implementation plans and give us ideas. Then they go to their schools and develop an implementation plan with their counselor or other school leaders, and bring the message to all the students.
While academics are important, how your heart feels is just as important, if not more.
The students really adopted this program, and they love it. They're starting speak-up clubs, creating their own skits, writing songs, developing raps, announcements, posters and murals. They involve the police or the PTO, and they're taking the message to all the students. Based on the 56 schools, we have reached almost 400,000 students. One of the schools that has been involved claimed to have saved four lives last year.
Last year, there was a suicide in my district. When I first started this program, little did I know that I would be using all these resources as well. We have to help these kids navigate the world. While academics are important, how your heart feels is just as important, if not more.
It's saving parents, too.
Recently a parent met with me and said, I've been contemplating suicide for two years and then you started this movement. I came with my daughter, and I decided I need to live.
Adults need a venue where they can learn to work with their kids, who are dealing with these issues as well. We have an adult component to the conference that takes place when all the students are in a breakout session, and we give them strategies on how to handle these issues.
There is so much to this role as superintendent, and you never know what's going to come up, so it's important to be prepared.
We're working with a lot wonderful people. We just became a 501(c)3. Our attorney is pro-bono, our accountant is pro-bono, our internationally renowned keynote speaker is pro-bono, and more people are saying, We need this. How can we help?
Let The Global Leadership Summit fill you up and encourage you in your leadership wherever you have influence. Imagine what might happen in your life! Join me for The Global Leadership Summit >>
We welcome and encourage comments on this site. There may be some instances where comments will need to be edited or removed, such as:
Comments deemed to be spam or solely promotional in nature
Comments not relevant to the topic
Comments containing profane, offensive, or abusive language
Anonymous comments
If you have any questions on the commenting policy, please let us know at heretoserve@globalleadership.org
Equip, encourage & inspire global leaders with a gift today
When you give to the Global Leadership Development Fund, your gift inspires and equips Christian leaders, facilitating transformation in some of the world's most challenging environments.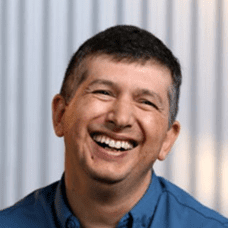 "Without your heart for giving, we could not have had the GLS in many countries like Bolivia, Ecuador, Cuba, Chile, Peru and others in the rest of Latin America."
Carlos Arroyo, South America