Published April 22, 2019
The Summit Unites Our City
I started attending The Global Leadership Summit in Sumter, South Carolina back in 2016, after receiving an invitation from the chief operating officer at the hospital where I work. As a result, I've gained valuable insight on the steps I need to take to be a better leader.
Dr. Smith awakened the wonder in the hearts and minds of our community
But it doesn't stop there. It's making our organization better too. Prisma Health is the largest not-for-profit health organization in South Carolina, serving more than 1.2 million patients annually, with more than 30,000 team members. The impact the Summit has had on our local hospital leadership team is changing the way we serve our patients in Sumter.
Honestly, the credit should go to the Rev. Dr. Clay Smith from Alice Drive Baptist Church, who decided to host the GLS and use it as a platform of unity, inviting leaders from all walks of life and industries, including our hospital, re-stating the popular Summit saying, "Everyone wins when a leader gets better." Dr. Smith awakened the wonder in the hearts and minds of our community to see what could happen if leaders at all levels from all across the community could come together to learn and grow. As a result, the Summit is uniting people and changing our city!
A vision to unite my city
At Bible Fellowship I try to bring our focus toward reaching the community where we live. I have really developed a heart for our community, and a passion for unity.
A few years ago, I served as chairman of our community's annual Mayor's Prayer Breakfast, held in conjunction with the National Day of Prayer.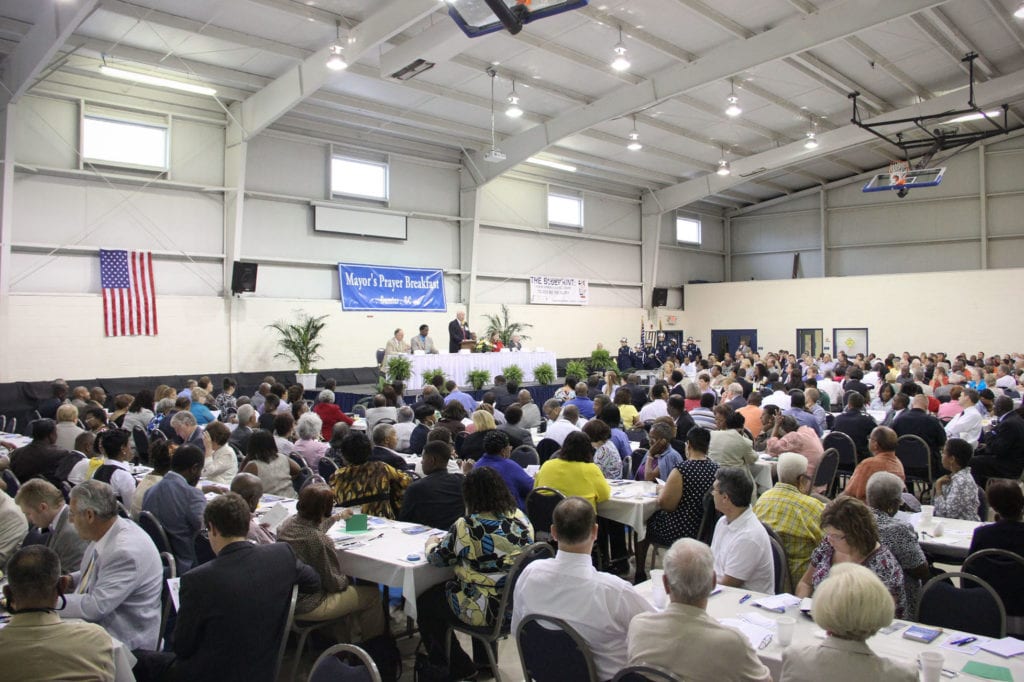 One of the things I noticed was that our community is still significantly divided by race and economics. We have two rather large churches in town—one predominantly white, one predominantly black—that have hosted the prayer breakfast every other year. If the breakfast was held at the African-American church, the event was attended mostly by African Americans. When the event was held at the "white" church, the participants were mostly whites. Don't get me wrong, there was a mixture of people who attended from across the community regardless of the location, but the venue definitely changed the perception of the event.
The Lord gave me the vision to take the prayer breakfast to neutral ground.
The Lord gave me the vision to take the prayer breakfast to neutral ground. That way it wasn't one church leading it over the other; it was the community coming together as a whole to pray and encourage our neighbors to continue to seek God. We were able to accomplish that goal. The event was held at our community civic center that year, and it was awesome!
Encouraged not to give up
The GLS helps me to keep fighting through the ups and downs of life and ministry.
Immediately following the 2018 GLS, I hit a low point in my life. I went for a position for a local ministry and did not get it. I had to step back and evaluate a few things, one of which was my career as a whole and what my role in ministry was, if at any.
I waited for God's leading. And then God opened a door for me to preach again! My family and I took next steps to love and serve those at Bible Fellowship Church during a season of pain and grief at the loss of their former pastor. Almost 10 months later, we are still there!
It is my dream to be a part of a church body that reaches its community, not just one that gives money or resources, but actually comes alongside its neighbors and really invests in their lives. I want us to live out the words of Jesus on a daily basis. As I tell people, #LoveWell and #LeadWell—whether that's at work or home. I have not mastered those skills, but I'm praying the Lord will connect me with like-minded people who have a servant's heart. We can accomplish this together, with His help, and bring unity in our city.
It is my dream to be a part of a church body that reaches its community
Sometimes I feel like I'm not a very good leader. I question myself, asking, "What difference am I making?" In those moments I have to step back. I have to continue to listen. I have to push on. I have learned to celebrate the next steps people around me are taking and the questions they are asking.
Through the Summit, things are clicking. Seeds are being planted. It's in those observations where I've learned that maybe God is indeed using me to make a difference for His Kingdom.
Learning together unites us
I continue to attend the GLS because I'm hearing great teaching together with my other friends who are in leadership in my community.
Make the investment to attend the Summit!
Through the Summit, things are clicking. Seeds are being planted.
If you can find a local host site nearby, you don't have to travel, pay for a hotel, be away from your family. And why not come and learn with other leaders in your community? If you aren't on a team that is going, go anyway! Form a team and learn together, unpack the event together and see your community changed when you are all on the same page, fighting the same battles and trying to make a difference for God and for the posterity of your community and your children's sake.
Go. Be creative. Wonder. Step out. You never know what relationship you might make and the change(s) that may come from investing in yourself and others.
We welcome and encourage comments on this site. There may be some instances where comments will need to be edited or removed, such as:
Comments deemed to be spam or solely promotional in nature
Comments not relevant to the topic
Comments containing profane, offensive, or abusive language
Anonymous comments
If you have any questions on the commenting policy, please let us know at heretoserve@globalleadership.org
Equip, encourage & inspire global leaders with a gift today
When you give to the Global Leadership Development Fund, your gift inspires and equips Christian leaders, facilitating transformation in some of the world's most challenging environments.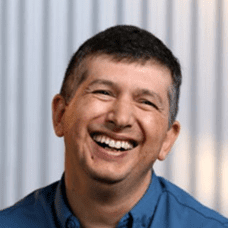 "Without your heart for giving, we could not have had the GLS in many countries like Bolivia, Ecuador, Cuba, Chile, Peru and others in the rest of Latin America."
Carlos Arroyo, South America