Published November 26, 2019
This is Why They Are So Grateful For You
If you give, pray or volunteer your time so that leaders across the globe can have access to The Global Leadership Summit experience, especially in places where the registration fees alone are not enough to cover the cost of hosting the event, thank you. 
In November alone, we celebrate the 261 GLS events happening this month as we write, reaching more than 93,000 attendees—in part because you have joined us in believing in the vision of inspiring leadership to ignite transformation. Thank you.
As we reflect on this season of Thanksgiving, we are humbled by the way God will have used the GLS to reach more 400,00 leaders globally in the 2019/2020 season. Thank you for being a part of this journey and for using your influence to transform the world in a positive way.
Here are just some of the things we've heard from our global partners who are grateful for your generous support and prayer this year:
Thank you from Pakistan.
I was at the edge of giving up on God. I even tried suicide. I have been praying for the last two years, expecting God would do something supernatural in return for my prayers, and revive me… but nothing happened. Then I was given a brochure about The Global Leadership Summit. I look at myself and look at what God has done, and I can only say thanks to God for working in mysterious ways. And thank you to the GLS.
– GLS attendee, Pakistan
Thank you from Portugal.
Thanks to the GLS, I was able to listen to the prompting that was shouting within my heart. I was given a vision. So, I want to thank all those who contribute to making the GLS available in so many nations of the world, including Portugal. The GLS not only trigged me into action, but it has helped form the substance of my leadership ever since. It has spotlighted the power of my influence and confronted me with how I choose to use it.
– Gabi Faria, GLS Portugal
Thank you from Myanmar.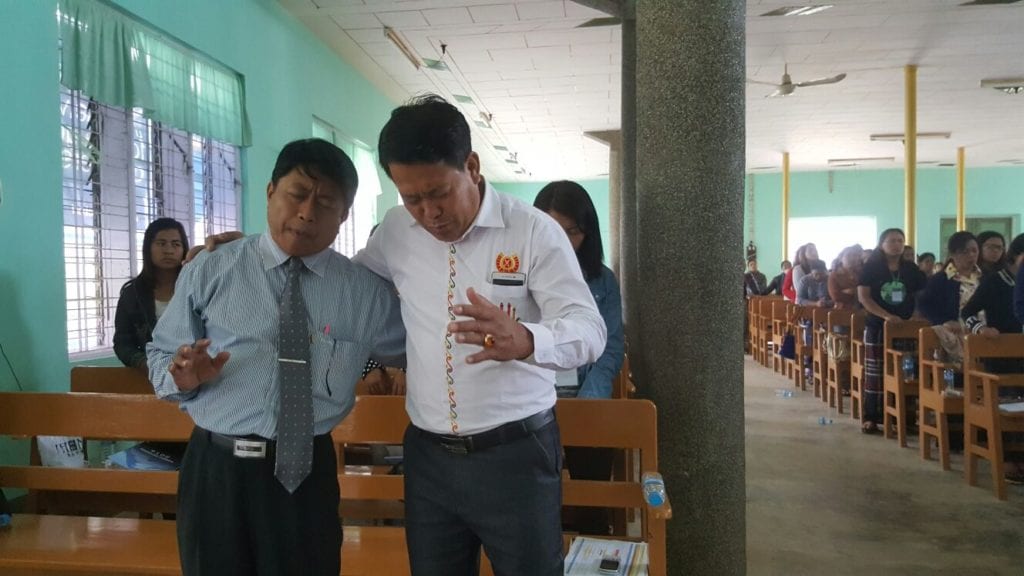 I'm so grateful for the GLN! My life and ministry have been transformed! Myanmar is now transforming into a democratic nation. So, the GLN has to reach farther. Now is the time for equipping leaders in Myanmar!
– Pastor Aye Min, GLS Myanmar
Thank you from Prison.
Thank you for your commitment, love and compassion and for not forgetting those of us who are in prison. We have influence here, with our families and in the world when we join it again. – Sydney, GLS attendee, Riverbend Correctional
For all the people who practice what's preached and believe in grace after rejection, who believe in restoration after the unthinkable and forgiveness even after the darkest hour—it's because of you that there are people sitting in chapels in correctional institutions who now feel like they are "worth something." – Erica Averion, Advocate for Inmates
Thank you from Puerto Rico.
I believe the GLS is a catalyzing agent for change and transformation in Puerto Rican society. I believe it is going to help empower the church and peoples' lives at the personal level. It is very impactful because of the capacity it has to provide answers to many of the questions and issues in our world. I am totally and absolutely convinced that the church is the answer, from God, to all of humanity's needs, and the Summit is the best tool that I've found in my life during my 30 years as a pastor, for helping people find the answers they are looking for.
– Abraham Lopez, GLS Puerto Rico
Thank you from Liberia.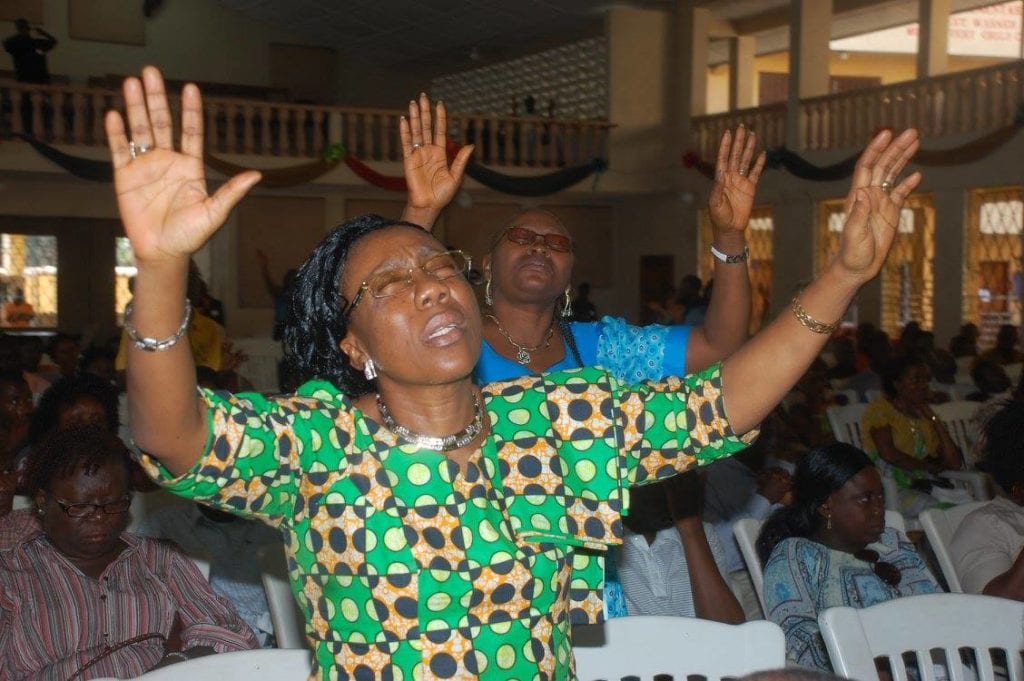 Once you invest in good soil, you can expect to get a good harvest. The GLS is critical. In many areas of the world, there are multiple avenues people can pursue to fine tune their leadership ability. But this is not true in countries like mine. Having done this for about 9 years, the GLS has now become a household word. And the result is transformation. Inevitably it's creating a better country. It's creating better opportunities for young people. And because we are so global, the ripple effect is creating a better world.
– Dr. Katurah Cooper, GLS Liberia
Thank you from the Dominican Republic.
Thank you for making this great resource available for leadership development to be taken from the U.S. to our nations. We are being blessed because of your generosity. You made the translation possible and started new sites. We have so many hard places where it is difficult, and to provide access to the quality of this top-notch leadership material, and make it available to our people, is a huge undertaking. We are blessed because of your generosity, and we give thanks to God for you.
– Carlos Pimental, GLS Dominican Republic
Thank you from Czech Republic.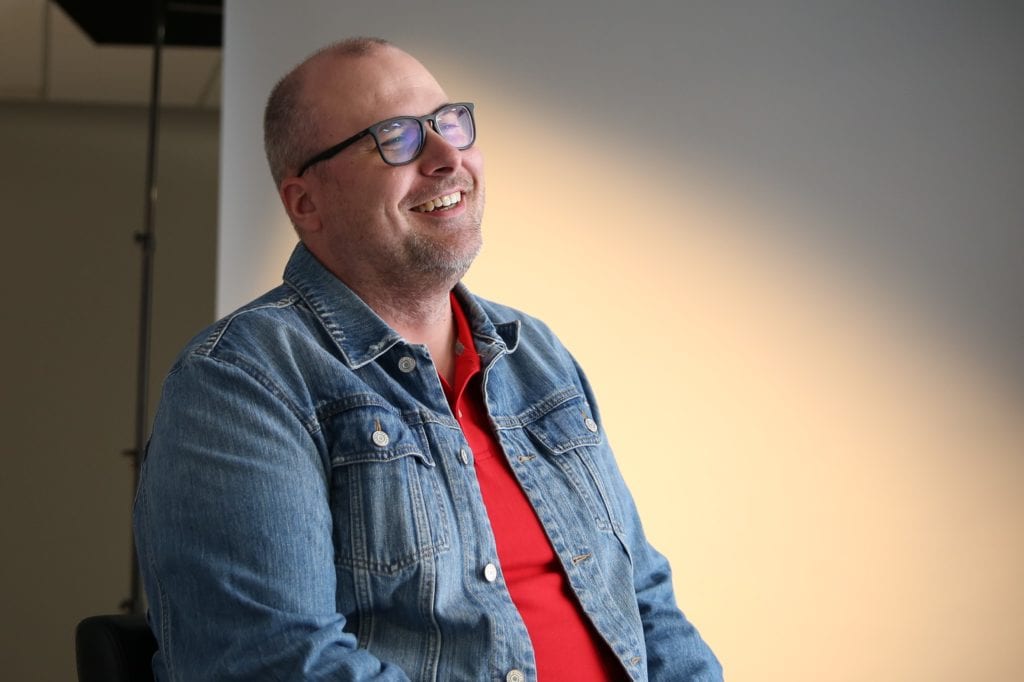 I really want to thank everyone who supports the GLS. It's much bigger than you think. When you come to the conference at one location, and see the speakers on the screen, it seems like a good event, but you may not understand the impact it's having around the world. I have traveled to the least developed countries, and I know for them, it's the only thing they have for leadership, including leadership in the church. If I look at the depth and the quality over the years, the Summit has built a whole generation of Christian leaders. It is much more valuable than one single product, book or talk. People over the years, will have a different mindset. Their mind is transformed because of what they hear. It's really valuable, and I thank everyone who supports it. It's one thing that brings results and one thing that I believe God is really happy with.
– Lukas Targoz, GLS Czech Republic
Thank you from India.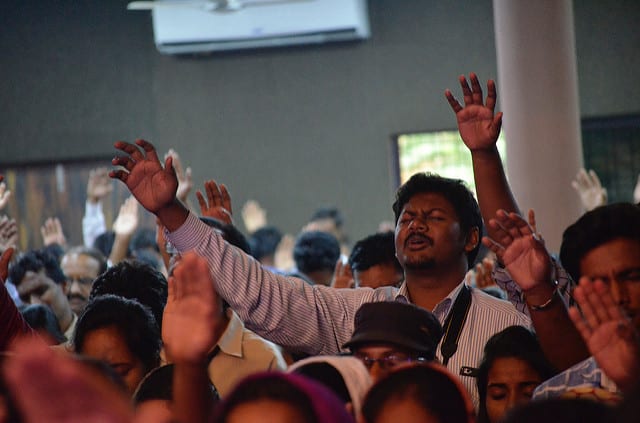 I want to thank the donors from the bottom of our heart. The very contribution they make towards India is helping Christians expand their influence to their communities. Because of their contribution, there is a change. There's community transformation happening and the kingdom is growing. God has not stopped. He is still bringing it forward.
– Raju Alberts, GLS India
Thank you from Bolivia.
Through the Summit, I've seen a lot of lives being changed. Those who attend, leave with a changed heart and are touched in such a way that leaves them yearning for more. To our donors, thank you very much. We believe that what each one of you contributes is helping change people, and will help change our culture, which is my dream. I want to encourage and tell you that what each one of you gives is not done in vain. It has a purpose. It is changing the lives of people in this country and around the world. Thank you from the bottom of my heart.
– Franklin Santander, GLS Bolivia
Thank you from Honduras.
To everyone who gives to the GLS in Honduras, I would like to say two things. First of all, thank you. Your investment will grow and be fruitful. The second thing, please come visit. Please participate in one of our Summits. See for yourself that leaders in Honduras are doing their part. They are really interested in developing their leadership, sharing their leadership, and being an influence in every sector in the whole country. You will be very welcome here.
– Miguel Munoz, GLS Honduras
We welcome and encourage comments on this site. There may be some instances where comments will need to be edited or removed, such as:
Comments deemed to be spam or solely promotional in nature
Comments not relevant to the topic
Comments containing profane, offensive, or abusive language
Anonymous comments
If you have any questions on the commenting policy, please let us know at heretoserve@globalleadership.org
Equip, encourage & inspire global leaders with a gift today
When you give to the Global Leadership Development Fund, your gift inspires and equips Christian leaders, facilitating transformation in some of the world's most challenging environments.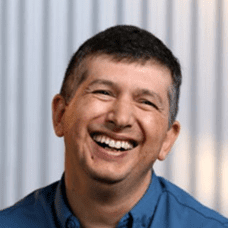 "Without your heart for giving, we could not have had the GLS in many countries like Bolivia, Ecuador, Cuba, Chile, Peru and others in the rest of Latin America."
Carlos Arroyo, South America