Published May 22, 2017
Trying to Fuel Church Growth and Outreach? 6 Reasons to Invest in Leadership Development
Without strong leadership, the spiritual vitality of a church begins to crumble. When this happens, not only do those who are a part of the church begin to lose steam, the community that surrounds it does not see the church as a beacon in the community, or worse, they reject the church all together.
The stakes are high. Which is why investing in the leadership of a church is so critical.
When the leadership of a church is strong, they build a launching pad for overall engagement and growth, not just inside the church, but beyond the church walls and even internationally.
The Global Leadership Summit exists to build strong leaders, and fuel grander visions that bring transformation to churches, their communities, and beyond.
For Sunnybrook Community Church in Sioux City, Iowa, investing in leadership fuels their grander vision:
"The grander vision for our church is to seek those who don't know Jesus, grow those who do, and send those who will." – Jeff Moes, Senior Pastor of Sunnybrook
Jeff Moes, Senior Pastor of Sunnybrook, is a strong believer in building the strength of leaders for the purpose of introducing more people to Jesus. Jeff, a longtime friend of Willow Creek Association, has attended conferences since the inception of the organization. His church has been a host site for the GLS now for the last eight years.
As a result of Sunnybrook building into leadership, and outwardly focusing on reaching its community for Christ, it has twice been named in the top 100 fastest growing churches in the U.S. by Outreach. Sunnybrook is also a critical partner in helping bring the GLS to Israel, and building the strength of the church in Nazareth.
Jeff Moes shares the top six outcomes from GLS for Sunnybrook, and how it's fueled the church's growth and outreach:
The GLS is a springboard

In those first few years of the GLS, I knew it was a movement I wanted to be involved in. Raising up leaders is critical to the spiritual vitality of the church. We had tried several different things to accomplish this, but when we landed on the GLS, we realized it was the most effective springboard to train our leaders.
The GLS inspired a leadership pipeline

The GLS has provided huge changes for how we do church and build our staff and volunteers. From it, we developed our own "leadership pipeline" and created a leadership training and apprentice program to invest in the next generation of leaders.

The GLS fuels a grander vision

The grander vision for our church is to seek those who don't know Jesus, grow those who do and send those who will. For the first ten years, we worked hard on the first two parts of our vision. And in the last few years, we have given concerted effort to the last part of this vision statement—sending those who will. The GLS has been critical in inspiring us to go beyond our walls.

The GLS helps the church see outside their walls

With new focus and effort on the last part of our vision, God has sent us outside the church and even across the globe.

Locally, we've started initiatives in a soup kitchen, homeless medical service and cars for single moms. Additionally, we are starting a Care Center on our campus to reach the under-resourced community with food, clothing, medical care and dental services. We are also providing job placement and career counseling. Our executive pastor was also deeply inspired to serve our special needs community, and we partnered with him and community business leaders to build a Miracle League baseball field.

Internationally, we're working in three locations in Haiti, serving in a medical and education ministry in Tanzania, working with World Vision to serve refugees who've faced atrocities in Syria and Rwanda and planting churches in India. We're also excited about what God is doing through the GLS internationally, and have partnered with Willow to bring the GLS to Israel to equip and inspire leaders there.

The outreach arm of Sunnybrook is changing our church and our world for the better. And we're excited to be a part of it!

The GLS provides an opportunity to be a part of a global leadership network

When the GLS launched internationally back in 2005, I honestly didn't think it would thrive. I thought the way leadership and ministry was done in the U.S. wouldn't translate to other countries, but I was wrong. Because it's not about the "U.S. way," it's about sound and godly leadership principles. I realized good leadership principles and practices are universal.

Sunnybrook decided to get involved with the international efforts when we heard what God was doing around the world through the GLS. Gary Schwammlein had mentioned during a trip to Israel that they were expanding to another site in Nazareth for Palestinian Christian leaders, and WCA was looking for a church to help lead this effort. Our church was called.

The biggest need in Nazareth is the same here in the U.S., only more intensified.

The universal need we see around the world is to train up Christian leaders in every sphere of life to make an impact for Christ.

Since being called to Nazareth, Sunnybrook has taken groups of 30-40 to Nazareth each year, attending and helping the local GLS team in any way we can. Our technical director for the GLS at Sunnybrook has even become the technical director for all of the Middle East!

We developed a great network of friendships and opportunities for ministry with our Palestinian brothers and sisters. We have learned so much from them.

It's important to our church to support the GLS in Nazareth financially, and help the team plan and execute the GLS in their city to train leaders in education, the medical field, government, church and missions. It is a joy to see the impact our friends are making in such a critical and volatile area of the world.

The GLS is an annual rallying cry

The Summit has helped us by raising up the value of leadership inside and outside the church. It calls all leaders to get involved, giving us the confidence to take risks for Christ, and do it with excellence.

It's become our annual rallying cry for the importance of godly leadership in the Church, community and marketplace. For our church, the Summit is a highlight event like Christmas and Easter because it serves as a jumping off point for so much of what we do. It is one of the best investments we have ever made.
____
If your church is looking for a way to fuel growth and outreach, consider making an investment in your leadership through The Global Leadership Summit, and see what kind of impact it has on you!
We welcome and encourage comments on this site. There may be some instances where comments will need to be edited or removed, such as:
Comments deemed to be spam or solely promotional in nature
Comments not relevant to the topic
Comments containing profane, offensive, or abusive language
Anonymous comments
If you have any questions on the commenting policy, please let us know at heretoserve@globalleadership.org
Equip, encourage & inspire global leaders with a gift today
When you give to the Global Leadership Development Fund, your gift inspires and equips Christian leaders, facilitating transformation in some of the world's most challenging environments.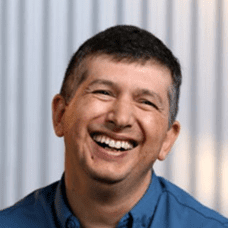 "Without your heart for giving, we could not have had the GLS in many countries like Bolivia, Ecuador, Cuba, Chile, Peru and others in the rest of Latin America."
Carlos Arroyo, South America