Published January 10, 2020
Unlocking the Dreams and Skills of Trafficking Survivors
I am a survivor of human trafficking.
And this is my story.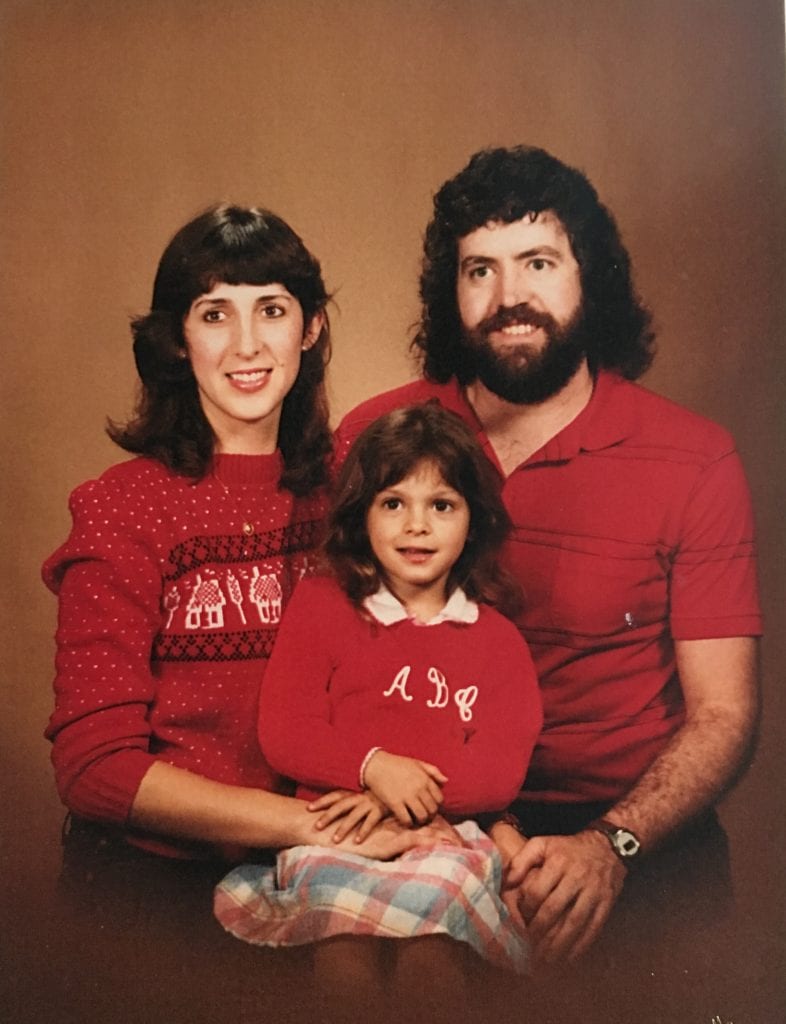 I grew up as an average, all-American, middle-class girl in a small town in Oregon. My grandma was a praying woman and my parents were good people, but they were not living for Jesus. They divorced when I was nine, and it was an ugly divorce with a lot of anger, hurt and fighting. Their divorce impacted me more than I realized at the time.
My Mom remarried when I was 15 and things went relatively back to normal. I was an honor student, varsity athlete, selected for the prom court and engaged in lots of school activities. I graduated high school early and got accepted into Oregon State University.
My life took a dramatic turn.
My life took a dramatic turn when I found out I was pregnant that summer by my boyfriend. I had to make a really tough decision about whether I was going to keep my baby and un-enroll from University or have an abortion and keep it all a secret. I knew I wanted to keep my baby.
After I had my daughter, my friends had an extra room in their apartment at the University of Oregon, so we packed up and moved out of our small town excited for a new start with a fresh future. That's when the feelings I had as a child during my parent's divorce resurfaced. I felt alone, unwanted and unimportant. In a sea of college students, I was the girl with a kid.
It was during that season when I met the most amazing guy. He took an interest in both me and my daughter. We dated for six months, all the while expanding my boundaries little by little. As an only child with a busy working mom, I didn't realize that even though I hadn't been put in an "at risk" category, I grew up with no boundaries in life and went to parties on the weekends as a way to feel a part of something.
I felt enamored that someone was paying attention to me, agreeing to push my own boundaries as long as it meant keeping him around. He told me we could be a family. When his "job" was relocating him to Las Vegas, I packed up and willingly moved, hopeful about our future.
Then everything changed.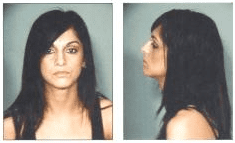 Over the next six years I was traded between three traffickers, bought and sold nightly by men. I'd try to run and make it out for only short periods of time. I was branded twice, two men tattooing their names on my back like a piece of cattle. My face was broken in multiple places. I was hospitalized for dehydration and over exhaustion. I was arrested seven times for prostitution related charges. I attempted to escape on four different occasions and tried to commit suicide twice. I was hopeless.
I attempted to escape on four different occasions and tried to commit suicide twice.
In 2006, the Feds raided one of our trafficker's homes and broke up the organized crime ring that controlled the trafficking operation. I saw an open window of opportunity, and in 2007, I attempted my last and final escape.
I gave God six years.
I returned home to try to get a fresh start. But I was living in a whole new world of normalcy that I knew nothing about. I found myself thinking "now what?" What would I do with the rest of my life? I had a huge gap in job history, a criminal record, and a ton of PTSD. Would I be shunned in my own town? Where would I work? After a brief trial of relying on old ways, I finally surrendered it all. I got on food stamps and government housing.
How you can sit in your comfy house with a warm cup of coffee when you know what it's like…
It was during that season I cried out to God asking if this is what He saved me for. He replied, "If you give me the same amount of time as you have given the world, I will never be outdone." I agreed and told God I'd give him six years.
In that time, I got a great job and married a wonderful man and we eventually started our own business. But then one morning, the Holy Spirit again asked, "How can you sit here and do nothing? How you can sit in your comfy house with a warm cup of coffee when you know what it's like…"
In 2014, we sold our business and started the Rebecca Bender Initiative, an organization that equips community professionals to recognize and respond to domestic exploitation. To date, our team has trained nearly 90,000 first responders including law enforcement, FBI, Homeland Security, medical professionals, community service providers and faith-based groups.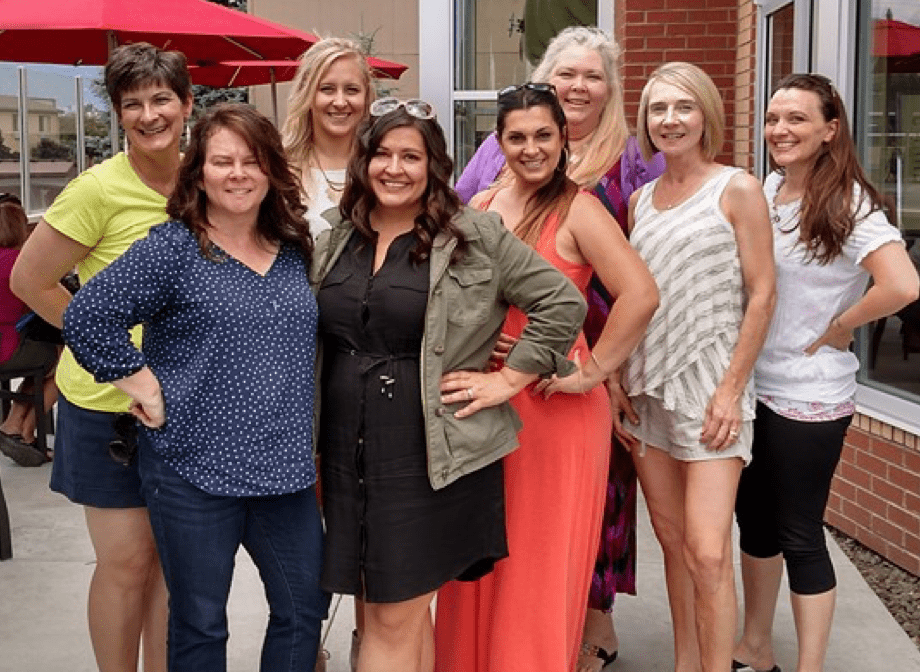 Our neighborhoods are starting to recognize that many of the women who appear to be engaged in prostitution are not "prostitutes," they are victims who are being exploited and oppressed.
Survivors and non-profits started reaching out asking if we offered mentoring services for survivors. I was finishing my master's degree in Christian Thought from Bethel Seminary when again, the Holy Spirit dropped in my heart, "If you can get a masters online you can mentor online, and you are not the only survivor who lives in a community where services don't exist."
456 survivors have been empowered for life after trafficking and hardship
I immediately created Elevate, an online academy geared to mentor survivors for life after trafficking and empower them to live their dreams. We have empowered women for life after trafficking and hardship, figuring out their Now What in life.
By sharing my story, I pray we can address this major issue of the objectification of sex in the media and begin to pull back the reins on what's been happening with trafficking in our society.
My full memoir, In Pursuit of Love, is currently being published by Zondervan and will hit the shelves January 2020.
The Summit has given me the tools and mentoring I needed to lead an organization.
A local friend and pastor had an extra ticket to The Global Leadership Summit, and he invited me to attend for the first time. As a survivor of human trafficking called by God to help others, I had an idea early on where I was headed, but lacked the team building and mentoring I'd need to navigate how to get there. The Summit showed me tools I had never been taught or shown, and now it's helping me at this stage of my journey in leading my organization as well (not just during my rescue and recovery). Survivors need mentors at all phases of their journey, not just the "rescue."
At the Summit I realized that I wanted to help survivors restore their dreams.
I was especially impacted by one of the speakers, Don Flow, who is the owner of a car dealership in North Carolina. With inspiration from his talk, I wrote a manifesto for how I wanted to lead the team that God was going to entrust me with.
One thing that got me was how he talked about getting to know the dreams of his staff. He really wanted to get to know them. He gave them paid hours to do what they love and give back to their community. It made them feel invested in, and then ultimately, they wanted to do more for the company. This resonated with me.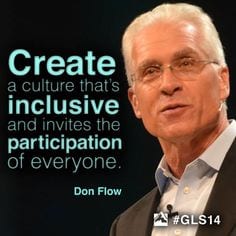 At the Summit I realized that I wanted to help survivors restore their dreams.  Survivors are more than just their story. We have talents and abilities that have been left dormant or unexplored for far too long.
Today, our staff consists of 45 percent survivors of human trafficking, and at one point over half. For me to build into them, get to know their dreams and invest in them is more than just good for the outcome of our work, it helps them know their value and to learn lessons along the way – like being faithful in the little and planting seeds. A couple of them have gone on to do incredible work they are passionate about, and we celebrate that because building into who they are and helping them follow their own dreams is the original manifesto that RBI promised God.
The Summit became a mentor.
The Summit has been one of the best conferences I've ever attended. I didn't have a mentor when I first started my organization but being a part of the Summit has taught me valuable tools needed to run a business. Our trainings have now led us to speak at nearly 50 conferences a year. Being someone who attends conferences regularly, this is one of the best I've ever seen. It balances respect for where people are in their own journey with advice and skills that will radically change their company and their life.
The biggest thing God has shown me on this journey.
The hard part for any of us to wrap our heads around is the fact that evil exists, and that humanity has free will. When bad things happen to us, it doesn't mean it's from God. Not everyone is trying to live for God. But God can help you overcome that mountain. God doesn't say there won't be storms. He'll always be with us, and we can draw near to Him.
God wants us to be more successful than we realize.
People ask me all the time, "How do I know what I'm called to do?" My answer: What is in your heart, is exactly what God desires for you when you continue to draw near to Him, because the desires of your heart start to match His. He wants you to be successful. He cares about the well being of your family. Even when doors shut, He has your best interest at heart and you can trust His timing, His leading and His direction.
God wants us to be more successful than we realize. He's better than the best dad who's proud of you. He wants to connect you with His network of people who can pour into you. God is that kind of God.
My organization and our story can be viewed here. 
We welcome and encourage comments on this site. There may be some instances where comments will need to be edited or removed, such as:
Comments deemed to be spam or solely promotional in nature
Comments not relevant to the topic
Comments containing profane, offensive, or abusive language
Anonymous comments
If you have any questions on the commenting policy, please let us know at heretoserve@globalleadership.org
Equip, encourage & inspire global leaders with a gift today
When you give to the Global Leadership Development Fund, your gift inspires and equips Christian leaders, facilitating transformation in some of the world's most challenging environments.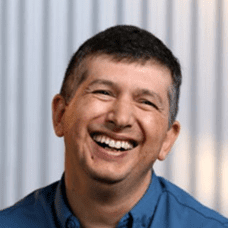 "Without your heart for giving, we could not have had the GLS in many countries like Bolivia, Ecuador, Cuba, Chile, Peru and others in the rest of Latin America."
Carlos Arroyo, South America