Published October 13, 2017
Does Your Vision Reflect the Size and Scale of Your God?
"The Global Leadership Summit played a huge role in where we are today," says Hollen Frazier, president of All God's Children International (AGCI). "When I first attended the Summit in 2015, we were just coming through a difficult time in the organizations history. International adoption had just experienced a 75 percent decrease in the number of adoptions being completed into the US and we were in the midst of re-branding and refocusing our vision.
"The Summit was the most impactful event I've ever attended," says Hollen. "It's not just the leadership lessons, but also the spiritual aspect and realizing that great leaders can also have great faith."
When Jossy Chacko got up on stage and said the words, "When people hear your vision, they should know the size and scale of your God," it rocked the AGCI team.
"Our team took this statement, and ran with it," said Hollen. "It was exactly what we needed to hear at this time in our organization. We were celebrating 25 years in ministry, and we were starting to really look at where the Lord was leading us for the next 25 years. Since attending the Summit that year, we've been on a journey of refocusing on our grander vision, and rebuilding our strategy."
Think the impossible, and do it.
AGCI's grander vision is quite grand. Because of how they were moved at the Summit, they are now on a mission to empower local leaders to intervene for the 8m children living in institutions around the world and create more paths to family and independence. Yes, that's 8m children!
"As we've imagined what God can do according to His power that is at work within us, we are seeing incredible things happen!" Hollen exclaims. "And even though our vision is quite grand, we are getting there by setting realistic winnable goals."
Almost immediately after the Summit, AGCI hit the ground running with new vigor and hope for the future. With renewed inspiration and encouragement to go forward, they started with four key objectives to develop their new strategy:
Evaluated—They re-evaluated their adoption model, and discovered a greater need both for children with special needs and children who were aging out of the institutions.
Refocused—With a desire to get more specific about their initiatives, and where they could make the most impact, they changed their focus on family preservation, child advocacy centers, university scholarships for older children, partnerships with the government, and developing their local leaders in the field.
Built Case—As they formulated their vision, they developed a campaign case to serve three major regions: Africa, Asia/Eastern Europe and Latin America. To date, they've already received commitments of $2.0m toward their $7.5m goal since January.
Set Measurement—Since the Summit, they became serious about measuring outcomes of success and getting specific about their goals. Increasing the value of measurement on their team is pushing them further toward accomplishing their vision.
"We're really thinking about how we can do things better, believing in God for more," Hollen explains. "We've had lots of confirmation from the Lord in our journey since the Summit. He's provided financial and relational blessings, and our team is headed in the same direction unlike ever before."
The 'Why' fuels the 'How'
While accomplishing these goals are exciting in and of themselves, it is really the why behind each goal that drives the team forward. For Hollen, one story sticks with her more than any other.
"Four months ago, our team went to Burundi to serve during a food shortage," Hollen shares. "A little girl who is blind and deaf was brought to us and she was so weak she couldn't even feed herself.
"Realizing the gravity of her situation, we decided to take her to a hospital, and pay for a nanny to be with her. Despite our best efforts, this sweet child died a month later.
"This child's outcome hit me so hard. I just wept when I found out the news. Children should not face death alone and starving. It is children like this little girl that keep me going so no child ever has to experience such desperation and loneliness. I'm glad for the beautiful part of this story—that she did not have to experience loneliness in the last 30 days of her life and that she experienced love."
The Summit is a catalyst to move your organization forward
"The Summit is the wind under our wings!" Hollen exclaims. "We come away with tangible takeaways and practical inspiration. The Summit is not just about the leader, it's about the whole team. It grows the leadership of the whole organization. It's not about one great leader. It's about many great leaders!
"It is so important to us that we block out the time on the calendar to go, and now no one goes on vacation during the Summit. It is a mandatory event for our entire organization. The Summit changed the direction of where we were going for the better, and provided us a phenomenal foundation from which to serve 8m children living in institutions today."
We welcome and encourage comments on this site. There may be some instances where comments will need to be edited or removed, such as:
Comments deemed to be spam or solely promotional in nature
Comments not relevant to the topic
Comments containing profane, offensive, or abusive language
Anonymous comments
If you have any questions on the commenting policy, please let us know at heretoserve@globalleadership.org
Equip, encourage & inspire global leaders with a gift today
When you give to the Global Leadership Development Fund, your gift inspires and equips Christian leaders, facilitating transformation in some of the world's most challenging environments.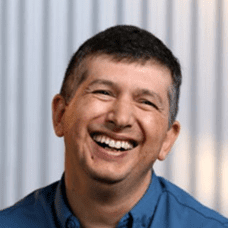 "Without your heart for giving, we could not have had the GLS in many countries like Bolivia, Ecuador, Cuba, Chile, Peru and others in the rest of Latin America."
Carlos Arroyo, South America