Published March 9, 2020
Volunteers in Prison Give Back, Pack 191,160 Meals For Children in Need
It all started with The Global Leadership Summit
On October 2, 2019, Feed My Starving Children went into Southeast Correctional Center (SECC) in Charleston to work with a group of 282 volunteers to assemble meals for children in need. This was the first time Feed My Starving Children hosted a mobile pack inside a maximum-security prison in the state of Missouri!
But how did this meal packing event in a prison come to be? It all started with The Global Leadership Summit.
As a premier host of The Global Leadership Summit for a number of years, La Croix Church in Cape Girardeu, decided to bring this event into their local prison. With the support of Dr. John Wade, La Croix member, longtime Summit attendee, and retired Professor of Criminology, as well as Allen Hughes, Corrections Training Officer at SECC, La Croix was one of the first sites to bring the Summit into prison in 2015 and has been hosting it at SECC ever since.
The compounding effect of leadership on prison culture
The impact of the Summit in prison has had a compounding effect on the prison culture, which then resulted in a partnership with Feed My Starving Children to allow the incarcerated men to have an opportunity to give back. "We have them for a short period of time," said Allen Hughes. "And it's important that we do all that we can do to help them feel change, help them embrace change. And La Croix leads the way in helping us help these guys, taking them in and teaching them what they need to know before they go home.
"It started when we introduced The Global Leadership Summit to the prison at the end of 2015. And from that day forward, it has compounded a little bit better. We're seeing huge reductions in our use of force to gain compliance from offenders, huge reductions in offender altercations, and huge reductions in conduct violation issues—grievances filed by offenders. The statistics are showing that the overall culture here at SECC is changing. The justice system doesn't say that just because you failed once means the rest of your life is a failure.
"They're seeing that we really care about them being successful when they re-enter society, and they're seeing it through programs like Feed My Starving Children. These programs are introducing that thought process to them. To me, that is why I do what I do."
I had an offender come up and say that this was the first good thing he'd ever done.
"We're so grateful to how La Croix approaches the idea of service, being able to do as much as they can," said Danny Pyne, Senior Event Supervisor at Feed My Starving Children. "We're so grateful that they are able to be our entry point into this facility. And to already be packing 200,000 meals after the first event is so huge!"
Danny explained that the volunteers in prison tend to pack faster than the average volunteer. "A good shift packs a box per volunteer," said Danny. "And with 500 volunteers, we'll pack about 500 boxes of food. But during the first shift, we had about 143 volunteers, and they packed 497 boxes!"
"I had an offender come up and say that this was the first good thing he'd ever done," said Danny. "And through this event, he experienced the value of what doing good actually was. This is what redemption looks like."
The men are moved by the opportunity to give back
The response from the men is heartwarming and moving. "The energy—they hyped. I'm surprised you didn't hear them!" said one of the men. "All of these different mindsets together—that's a good thing."
"It's fun. It's like a family. It's like a barbeque in the backyard. It feels good," said another. "At that point, titles went out the window. It was all about feeding the kids. We all need to get on the same page and help one another out. We're here to do God's work, whatever that may be, whatever he wants to use you for—let him use you and it's going to be good."
"We love to have the chance to put our faith, our change and our recovery into action," said another. "A huge heartfelt thank you for all the funding and motivation and the chance to work through the church and the ministry. It's surprising where you might be able to find help, even from prisons, but it means a lot."
We love to have the chance to put our faith, our change and our recovery into action.
"It's almost mind blowing to know that here I sit in this small town in Missouri, and I'm helping somebody overseas," said Jones, one of the men. "I don't know them, and they don't know me, but I can see the impact we're making and it's just something you can't explain. You feel it deep inside all in your core. It's like nothing I've ever experienced. It brings humanity to the surface. It makes us feel like we are not forgotten, and we are not thought of us the scum of the earth. We are people still. We've made mistakes. A lot of the stuff we do is a way for us to atone for our mistakes. To be able to feed those kids over there who are so less fortunate than us, even us in prison, is a wonderful thing. I guarantee you if you do it once, you'll want to do it again."
"We can all work together to make this place better," said Delvin, one of the men. "I love the people at La Croix, they are my family. They guys come in for Men's Fraternity (one of the prison programs) and the GLS, so we've built up a relationship with them that's been conducive to my growth. And I look forward to continuing to work with them while I'm here and on the outside."
It brings humanity to the surface. It makes us feel like we are not forgotten, and we are not thought of us the scum of the earth.
"We're doing something for the good of the community and society," said Donna Wigfall, unit manager at SECC. "So, it brings you all together as one to work for a common goal."
We are thankful for La Croix Church, who stepped up to serve the incarcerated and remind them that they still have a calling and a purpose, even within the prison walls. We're thankful for Feed My Starving Children for giving these men an opportunity to give back. And we're thankful for our donors who have supported the growth of bringing The Global Leadership Summit into prisons in the United States. The impact is not only felt on those who are incarcerated, but their families and their communities when they return to them.
282 Total volunteers
885 Total boxes packed
191,160 Total meals packed,
523 kids fed for a year
We welcome and encourage comments on this site. There may be some instances where comments will need to be edited or removed, such as:
Comments deemed to be spam or solely promotional in nature
Comments not relevant to the topic
Comments containing profane, offensive, or abusive language
Anonymous comments
If you have any questions on the commenting policy, please let us know at heretoserve@globalleadership.org
Equip, encourage & inspire global leaders with a gift today
When you give to the Global Leadership Development Fund, your gift inspires and equips Christian leaders, facilitating transformation in some of the world's most challenging environments.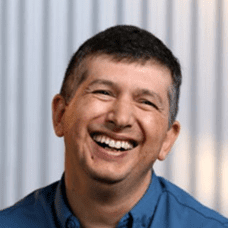 "Without your heart for giving, we could not have had the GLS in many countries like Bolivia, Ecuador, Cuba, Chile, Peru and others in the rest of Latin America."
Carlos Arroyo, South America