Published June 15, 2020
What Does It Look For the GLS to Ignite Transformation Globally? (Part 1)
As a staff, we continue to be amazed and deeply humbled by what God is doing throughout the world through the Global Leadership Network (GLN). What we've learned as we've listened to people's stories and experiences, whether they are a CEO, a pastor, parent, student, or whether they live in rural Honduras or manage a staff of thousands—the GLN is more than an organization producing leadership events and content.
The stories we hear every day show that The Global Leadership Summit can often be a game-changer in people's lives—a catalyst propelling people forward toward a better future—not just for them, but everyone in their sphere of influence as well.
So, we'd like to take you on a journey through some of our favorite stories from around the world. In part one of this two-part blog series, discover the impact in U.S. prisons, on youth and in parts of Africa.
Prison—Adding Value & Transforming Culture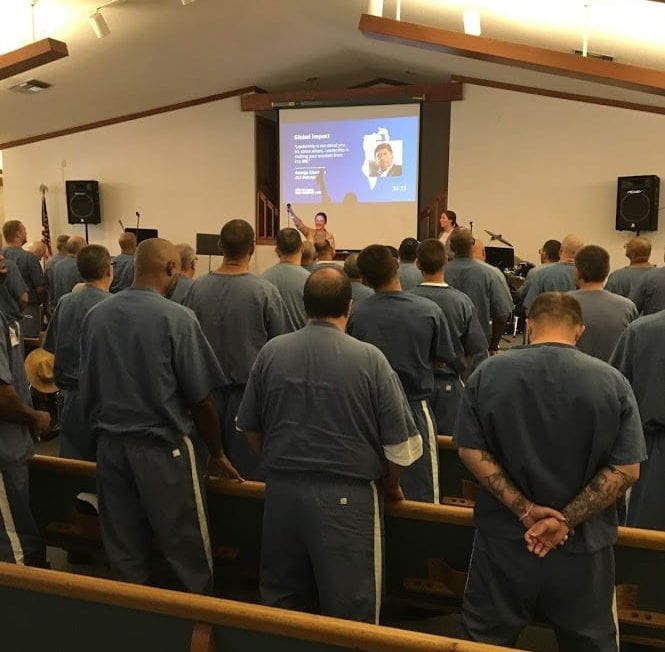 We never could have predicted the Summit would be in 83 prisons reaching more than 7,500 people in 2019. The most common feedback we receive is that the Summit is helping men and women in prison see their value, often times, for the very first time in their lives. They hear the words, "you have influence," "you have value" and "your life matters." They leave the Summit saying, "I feel worth something."
The results are tangible. Research studies on the impact of the Summit in prison are showing improved communication and listening skills, decreased fighting and assault, improved relationships with their families, higher self-esteem and increased respect both for themselves and others.
Thank you for your commitment, love and compassion and for not forgetting those of us who are in prison. 
Those who attend the Summit are often able to serve shorter sentences, leaving prison less likely to re-offend. And those who are there to stay become a faithful presence within the prison walls to help others. They learn that just because they failed and ended up in prison, doesn't mean their whole life is a failure. Here is an excerpt from a letter we received:
Sydney from Riverbend Correctional writes: It has changed my life. I don't have the financial means to donate to the Summit right now. But from the inspiration of all the speakers and being moved by the Holy Spirit, I give my life completely to Christ. Thank you for your commitment, love and compassion and for not forgetting those of us who are in prison. We have influence here, with our families and in the world when we join it again. 
We're just scratching the surface of opportunity in prison. Imagine what could happen in our communities if the 2 million people behind bars in the U.S. experienced a message that said they had value?
Youth—Ending Corruption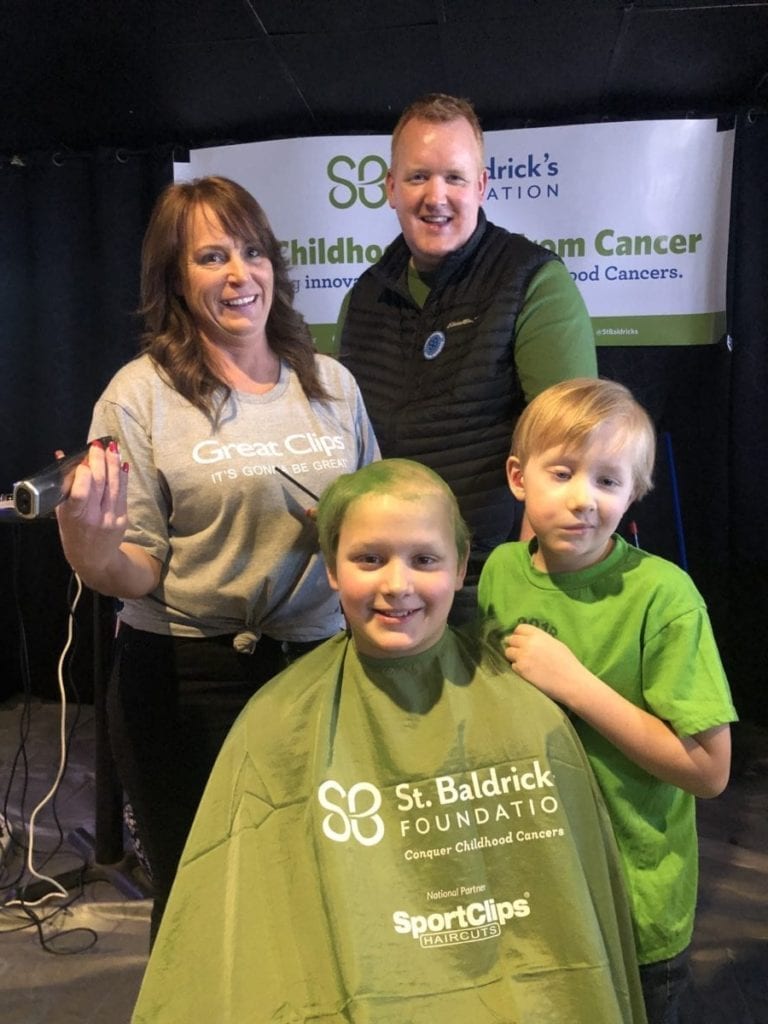 We believe our youth have influence, not just for tomorrow, but today. This is why we started offering a new emerging leader rate for students ages 12-17 to attend the Summit. In 2019, here in the U.S. our friends Stephanie and Simon Goodall invited their 12-year-old son, Noah, to join them at the Summit. Noah is incredible, and has an abundant love for his little brother, Jonah, who has pediatric brain cancer. Having raised thousands of dollars for pediatric cancer research, the Summit gave him the confidence and courage to speak up and dream even bigger on behalf of families like his.
And internationally, we're seeing a growing number of young leaders attend the Summit. What we keep hearing from our partners overseas is that empowering youth with Biblically-based servant leadership principles will be the game-changer to end corruption in many of these countries.
For example, in a notorious town called Mbare, Zimbabwe, where violence runs rampant, the Summit inspired a group of high-school students to take action. Their first step was to clean up the trash heap next to their school. Little did they know then that when a non-profit organization came to find a location for a water well, it would be in the very location where they cleaned up the trash. This well is now providing clean water for the entire village because these students saw a need and took action.
And one young woman named Neema in Tanzania, where the average age is 17, and the workforce is comprised of 65% youth, the Summit inspired her to see leadership as an act of servanthood. So, she decided to start an organization to help youth like her understand foreign policy and government so that they can address issues of unemployment, poverty and education. Through the Summit, she has gained courage to press on.
Zanzibar—Bridging Divides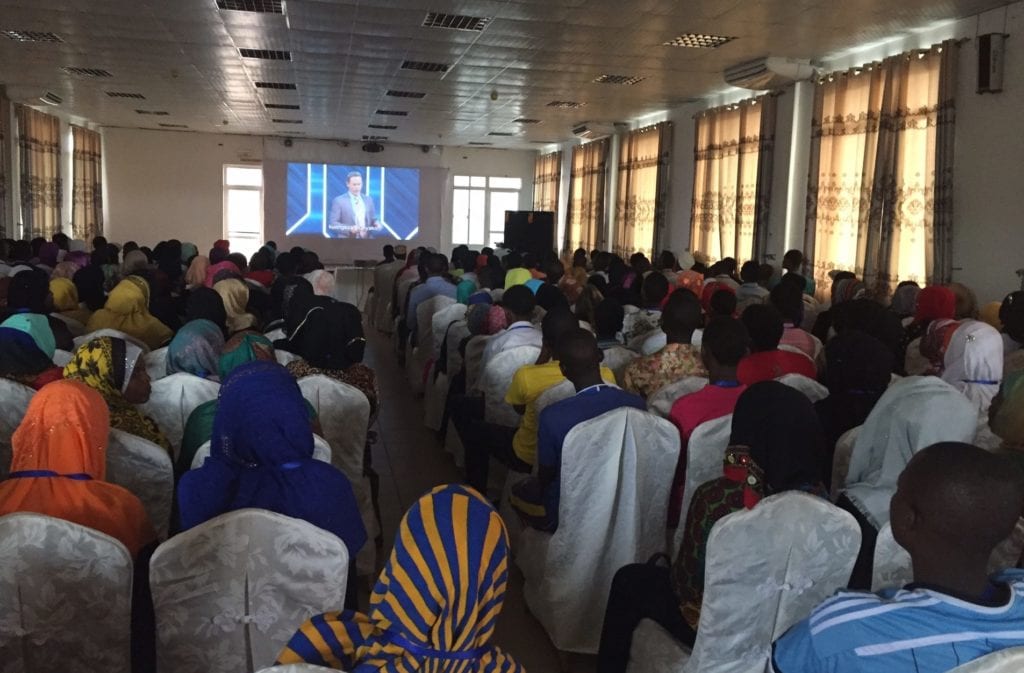 From Tanzania, we go to an island not too far away called Zanzibar, which is 98 percent Muslim. Now you might be wondering, how did the Summit, which is known as a Christian event, end up in Zanzibar? The answer? Respect.
During the Summit in Tanzania, a woman named Fatima from Zanzibar attended for the first time. Blown away by the respect she received for her faith, the open arms of the Summit community, and deeply encouraged the content of the Summit, she asked how she could bring the Summit to her country.
The team was surprised. They wondered how a Christian event would be received in a place like Zanzibar. Additionally, the political tension in Zanzibar at the time was a difficult obstacle to overcome… but at the first event, when they only expected 150 leaders to show up, more than 700 leaders filled the room, overflowing the venue. People stayed, happy to sit on the floor just to be a part of it! The next year, the government showed up—and Joseph Grenny's talk on crucial conversations brought opposing parties together to address the issues that matter in their country.
Nigeria—Calling Out Servant Leadership
The word "leadership" in a place like Nigeria does not always mean something positive. Often, people think of dictatorship, prestige or extravagant lifestyles. These "leaders" tend to be backed by corruption and seek to be served. So, when the Summit was introduced to Nigeria for the first time to present a paradigm-shifting view of leadership, it turned people's world upside down. The concept of servant leadership was introduced, and people began to shift their model and their focus on adding value to people.
For example, after Yemi Davids attended the Summit for the first time, everything changed. His church became focused on the community outside its walls. They started feeding thousands of widows, executing cleanup projects in the community, providing scholarships for students and initiating medical outreach programs. They began to grow so much that they began holding five services every Sunday and had to build a larger building to accommodate their growth!
Further north in Nigeria, there are pastors who take many risks to continue ministry. Attending the Summit gives them the encouragement and strength they long for to keep serving. One of those pastors is a man named Julius. Living in a community deeply affected by the Boko Haram insurgency, he saw families fall apart with the loss of breadwinners, women becoming widows and children becoming fatherless. He was overwhelmed by what to do. But he decided to look for ways to add value to people wherever he could. After the Summit, he and a few friends put their funds together to assist some widows with capital to start their own business. Their reach has since grown, and they've been able to support more than 50 widows who are now able to send their children back to school, breaking the cycle of poverty. Today, more pastors are getting involved and the program is growing.
The call to leadership is a game-changer.
In fact, the Summit in a place like northern Nigeria is often the only Christian leadership game in town. It is the only place where Christians are gaining access to the tools and training to learn how to be servant leaders in their communities in order to move toward a place of positive transformation. Today, the Summit in Nigeria is growing fast, now reaching more than 25,000 people at 80 sites across the country and attracting leaders from all sectors of society, including the government.
Swaziland—Bringing Hope In The Darkness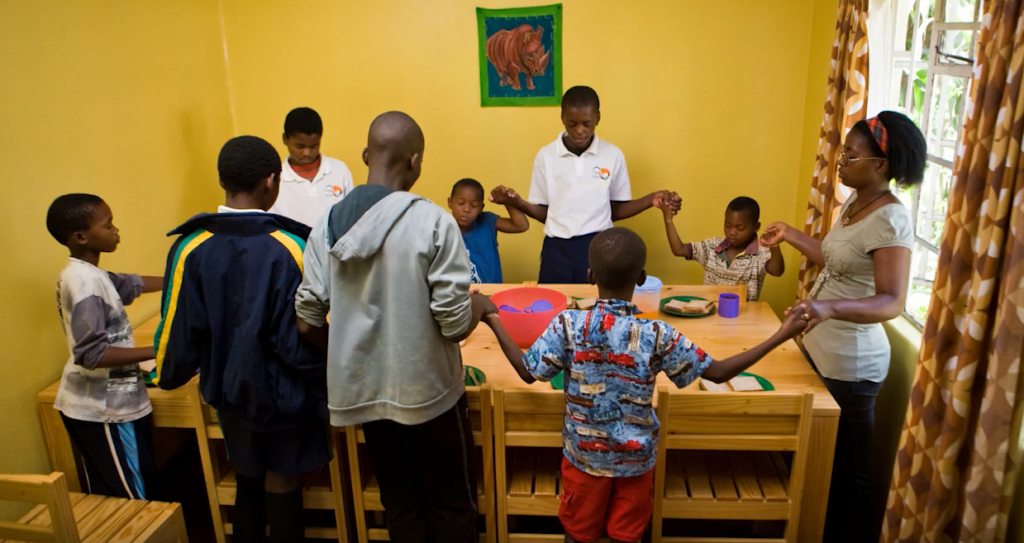 During the Summit in 2006, Bono challenged church leaders to step up for the plight of the poor and the AIDS pandemic in Africa. Sitting in the audience that day at a local church in Dayton, Ohio, was a pastor named Stan Tharp. Suddenly, Stan and his team were convicted.
Meanwhile, in the small country of Swaziland in southern Africa, Kevin and his wife Helen prayed for the country they love—they prayed that God would intervene for the orphans, those living in abject poverty and those suffering due to the AIDS pandemic.
One boy who was adopted into this community went from being drug-addicted on the street, pimped out by traffickers—to being rescued, growing up to now pastor a church of 600 people.
Back in the states, Stan's team planned a trip to Swaziland to explore where they believed God called them to serve. During their trip, they happened to meet Kevin and Helen, and quickly became kindred spirits in the belief that together they can bring about change in the community, through the community.
The outcome? There are now more than 10 church communities, serving as schools, healthcare facilities, training centers and housing. One boy who was adopted into this community went from being drug-addicted on the street, pimped out by traffickers—to being rescued, growing up to now pastor a church of 600 people, a beacon of hope in his community. Their goal is for the church to be the hope of Swaziland. This is hope in darkness. This is the power of a whisper.
Stan's church started sponsoring the Summit in Swaziland, which is growing and now reaching high level leaders from the government, as well as business, healthcare, church, education and youth. Additionally, the Summit is now in every prison in the country.
Uganda—Developing The Economy
In Uganda a talk about hospitality by Horst Schulze from the Ritz Carlton impacted the economy. Who could have imagined it? But with the economy dependent on tourism, Horst's leadership concepts were a game-changer for a hotel staff. After implementing his principles, they received 5-star status.
But that's not all, the government took notice of the impact the Summit could have on their economy if more of these leadership principles were implemented, not only with the department of tourism, but education and politics as well. As a result, the Summit has made inroads into leadership development at the top government level, including the president.
Read more about what is happening through The Global Leadership Summit in Eastern Europe and Latin America in part 2.
We welcome and encourage comments on this site. There may be some instances where comments will need to be edited or removed, such as:
Comments deemed to be spam or solely promotional in nature
Comments not relevant to the topic
Comments containing profane, offensive, or abusive language
Anonymous comments
If you have any questions on the commenting policy, please let us know at heretoserve@globalleadership.org
Equip, encourage & inspire global leaders with a gift today
When you give to the Global Leadership Development Fund, your gift inspires and equips Christian leaders, facilitating transformation in some of the world's most challenging environments.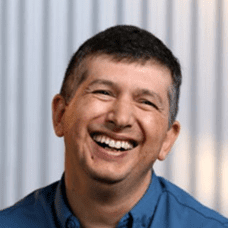 "Without your heart for giving, we could not have had the GLS in many countries like Bolivia, Ecuador, Cuba, Chile, Peru and others in the rest of Latin America."
Carlos Arroyo, South America