Published July 15, 2019
When Leaders Give Back, Entire Cities Can Change: The Transformation of Fort Wayne, Indiana
Chuck Surack is the founder and CEO of Sweetwater Sound in Fort Wayne, Indiana, the nation's largest online retailer of musical instruments and pro audio gear. He's a well-respected member of the community, not only because of the business he's built and the culture he's created but also because of the unwavering way he treats his employees and his customers. Chuck has been recognized for the numerous ways he gives back through community service and philanthropy as well as his ability to convene business, civic, and non-profit leaders to address economic development opportunities that enhance the region. Chuck is also a key sponsor for The Global Leadership Summit in Fort Wayne, and a strategic partner in Fort Wayne's City-wide movement. (Read part one of his story here.)
Our whole community is moving, and The Global Leadership Summit is part of it.
I want Fort Wayne to be a nationally-recognized economy. We already know it's a great place to live and raise a family, it's a great place to celebrate the arts, and it's a great place to own a business. Together, though, we can make it even better. It's a matter of the choices we make, and as a community we've decided to work hard to create an even stronger environment for those who live, work and play here.
In the last eight years, as I've developed my leadership skills through the Summit, I've become more acutely aware of challenges in our community.
There is so much to do!
We live in a country with so many amazing things going on, but at the same time, we have so many people who are hurting. If I can make even the tiniest difference–by spearheading a capital campaign for a new Boys and Girls Club facility, raising money for the Rescue Mission, or donating to hundreds of other charitable organizations–then I'm going to do it.
In the last eight years, as I've developed my leadership skills through the Summit, I've become more acutely aware of challenges in our community. It's a shame, but a lot of people are suffering. That's why I'm passionate about community development. We all have a responsibility to lift up both our neighbors and strangers and lend a helping hand whenever possible.
I use my position to bring people together to change the city.
I'm in a unique position. I didn't sign up for the role I have in our community. I'm not political. I'm friends with all our political leaders in town, but I'm unbiased. I have the ability to call people together and create cooperation and collaboration. There's something about my success with Sweetwater that lends more credibility, which has allowed me to facilitate great communication among business leaders, church leaders and civic leaders. As a result, our city-wide movement has gained momentum. Without a doubt, Fort Wayne is getting better.
To lead a city movement, you have to take it slow and be intentional.
Give back. I'm trying to use the footprint and economic engine created at Sweetwater to go into the community and help others. I encourage everyone who works for me to give back in some way. The truth is, all of us are one incident or accident away from being homeless or having severe problems of some sort. Sharing our blessings is the greatest gift we can give.
Bring everyone you can along. This isn't something anyone can do alone. In our city movement, we're bringing all the churches and businesses together to address the needs of our city.
Seek to listen and understand. You have to listen and understand that everyone has his or her own viewpoint. God gave us two ears and one mouth for a reason. Really hearing someone else's opinion can be invaluable in building a stronger community.
Set goals and cast vision. You have to set a goal, and then—one step at a time—keep moving toward that goal. If you can show passion and drive while casting vision, people will want to not just follow you but stand alongside you.
There's a lot of building going on in our community!
About 11 years ago we made a controversial decision to build a new ballpark downtown. Several business people and I went before our city council and said it wasn't about the ballpark; it was about the environment downtown. Council members approved, even though the majority of people in the community didn't want it. Guess what? The next year, it was voted the number one minor league ballpark in the country! It's received that award numerous times since then and has become an example for other cities.
I encourage anyone, no matter what level of leader you are, to attend the Summit.
What that ballpark investment did was give the community confidence. The people who were against it have now said they were wrong. Approximately 70 baseball games are held each year in that ballpark, along with 700 other events like concerts, weddings and fundraisers. It's brought in over a billion dollars of investment that has led to riverfront development and other initiatives that are enhancing our economy.
It's all for the community.
One of the biggest projects underway right now in Fort Wayne is Electric Works. It's a 1.2 million square-foot-building that used to house General Electric. The campus had become an eyesore, but both public and private entities have come together to start rehabbing the old building, turning it into a multi-use facility for medical research, educational opportunities, entrepreneurial resources and even living spaces. It will enhance nearby neighborhoods and be a feather in Fort Wayne's cap.
Build your leadership and give back to your city.
I encourage anyone, no matter what level of leader you are, to attend the Summit. Anyone can be a leader, whether it's in your 4H Club, Girl Scouts, church group, neighborhood association, your homes, or some big Fortune 500 company. It's not about being the boss. It's about leading by example in a way that people want to follow and join in. When leaders get better, we all get better!
We welcome and encourage comments on this site. There may be some instances where comments will need to be edited or removed, such as:
Comments deemed to be spam or solely promotional in nature
Comments not relevant to the topic
Comments containing profane, offensive, or abusive language
Anonymous comments
If you have any questions on the commenting policy, please let us know at heretoserve@globalleadership.org
Equip, encourage & inspire global leaders with a gift today
When you give to the Global Leadership Development Fund, your gift inspires and equips Christian leaders, facilitating transformation in some of the world's most challenging environments.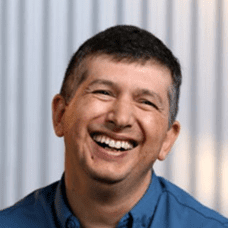 "Without your heart for giving, we could not have had the GLS in many countries like Bolivia, Ecuador, Cuba, Chile, Peru and others in the rest of Latin America."
Carlos Arroyo, South America