Published August 12, 2019
Your Support Multiplies the GLS Across the Globe This Fall
Thank you for joining us on a journey to inspire and equip world-class leadership that ignites transformation. Your support will multiply the 2019 Global Leadership Summit experience in another 135+ countries, 900+ sites and 60+ languages starting in the Fall and all the way through Spring 2020. Thank you for making this possible!
You make it so that no leader has any financial constraint in being a part of this experience.
Imagine what can happen when just one person embraces their calling—their influence—and uses it to bless others through a ripple effect of transformation. We imagine hundreds of millions of lives touched by your generosity. You make it so that no leader has any financial constraint in being a part of this experience.
Your partnership fuels a movement of Christians and churches maximizing their full leadership potential to impact the world!
Be encouraged and inspired by our friends who express their thanks for the impact you have already had on their lives and in their countries, and please continue to pray for the outcome.
Thank you from Swaziland
Because of the Summit, I have become a better father and a better husband. God has really challenged me to become a better leader and influencer in that capacity. It also instilled a passion within me to make a difference in people's lives, and for God to use me to be an influence one life at a time. Thank you very much for the opportunity to learn and grow and be a part of an amazing movement where God is using us in such a supernatural way.  We cannot even begin to measure what He is doing. Just to be a catalyst for change has really stirred up a passion within me to keep striving forward.
On behalf of myself and Swaziland, I want to say thank you very much for the contribution you have made to bring the GLS to our country. Without you, I do not think we would have experienced the impact we have. Thank you for your generosity and for all the love and compassion you have shown. May the Lord kindly repay you for the way you have shown kindness to us.
Thank you from Riverbend Correctional Facility in Georgia
The Leadership Summit has inspired and empowered me to embrace the leadership he has placed deep down in my soul. Thank you for your commitment, love and compassion and for not forgetting those of us who are in prison. We have influence here, with our families and in the world when we join it again.
Thank you from Lebanon
I want to thank all the supporters, donors and believers in the GLS. I know if it wasn't for your support, your giving, your prayers and for all the work you have been doing these years, GLS wouldn't be where it is today.
I also want to ask and encourage you to keep on praying for GLS in all these countries around the world that are hosting the event. I know this wouldn't have been done without your support and your faith. So from my heart, I want to thank every one of you who are supporting the Summit. Keep on supporting it financially, through your prayers, through your work and time. More leaders are coming and growing. Countries are being changed. Churches are being changed. Society is being changed.
If we don't raise leaders today, and if we don't work on developing leaders today, the world will be in a much worse place tomorrow. This is a great commission you are doing, and we are doing with you in raising and equipping leaders every year. Thank you from my heart.
Thank you from Cambodia
On behalf of me and our team in Cambodia, I want to thank those of you who put your effort, your prayer, your work, your volunteering and your finances toward The Global Leadership Summit. You will change the world. The world is not going to be the same. Your donations, effort and prayers have blessed the world. Thank you so much.
Thank you from Nicaragua
I don't think I would have come this far or achieved so many results if it were not for The Global Leadership Summit. Thank you for calling me and equipping me year after year. It is shaping me to be a great father, husband, friend, boss and leader for my staff and other pastors.
All of this is possible because of donors. We prefer to call them investors and the ROI we are shooting for is taking kids out of poverty and bringing them to Jesus. And it is happening! Praise God!
So thank you so much for your investment; for all the resources that you are giving. We are committed and will continue to work really hard to make sure the return on your investment is happening by developing leaders and transforming communities. At the end of the day, we're helping these people transform their community by breaking cycles of poverty and reaching people for Jesus. All of this is possible because of you!
Thank you from Zanzibar and Tanzania
Your financial support has been so much help, especially in Tanzania, Zanzibar and other parts of the world. You have taken the GLS to where it has never been before. Thank you very much!
Thank you from Uruguay
Thank you for your heart to give. Thank you for thinking about countries far away from where you are. You can't imagine the difference you're making in so many countries. This is a global movement, and thanks to you, many people are able to sit and listen to this incredible content. So once again, thank you for reaching out to underdeveloped countries like Uruguay.
Thank you from Serbia
We as Christians are a minority in our country, and there are a lot of spiritual attacks. Sometimes in this work God entrusted me to do, I get a lot of discouragement. But that is part of following Jesus, and I'm very happy that God has been using me. It's a great opportunity to partner with God.
When you are working and pouring yourself into people, you don't always see the final product. But what is motivating me is when I see the lives of young people who are changed because God used me somehow. When I see someone has given their life to Jesus, or got baptized, or changed their perspective about how they're doing their job, or developing other people, that is encouraging. It is fuel for me to never give up. Thank you for making the GLS possible in Serbia and allowing more leaders to be encouraged.
Thank you from Bahrain
The Global Leadership Summit is a great opportunity for people all around the world to come together to understand what our differences are. It brings us together through our differences. It is the single best opportunity we have to help us share, give and learn together. It allows people from all over the world to host GLS. In the Middle East, this is a huge opportunity. Sometimes there is a shortage of funds and hence I would urge people who can to donate generously to make this even happen in parts of the world where GLS would otherwise never reach. Personally, I have benefited a lot from attending and using the resources of GLS in my sphere of influence. And it is my dream to make this available to more people, not just in Bahrain, but to the whole region of the Middle East. Thank you for helping to make this possible.
Thank you from Greece
I believe the GLS is something that can change someone dramatically. When we understand God's power within us, we can do what we dream.
In Greece it is not easy to find people who will to continue to support the GLS financially so it can reach more people. I want to give thanks to you, because with your financial help, the GLS has happened in Greece. Thank you for your offerings and for your gracious hearts.
We live in hard times in Greece, and it is not easy to cover expenses. If you continue to help us, we believe we will see changes to many other places in Greece. We need you. Your money is not going to waste; it is going to God's glory and God's kingdom. Thank you.
If you didn't get a chance to give a donation during the GLS this year,
you can still send your gift at www.GlobalLeadership.org/Give
We welcome and encourage comments on this site. There may be some instances where comments will need to be edited or removed, such as:
Comments deemed to be spam or solely promotional in nature
Comments not relevant to the topic
Comments containing profane, offensive, or abusive language
Anonymous comments
If you have any questions on the commenting policy, please let us know at heretoserve@globalleadership.org
Equip, encourage & inspire global leaders with a gift today
When you give to the Global Leadership Development Fund, your gift inspires and equips Christian leaders, facilitating transformation in some of the world's most challenging environments.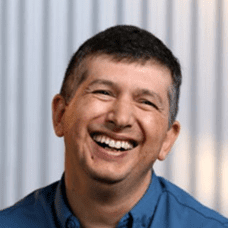 "Without your heart for giving, we could not have had the GLS in many countries like Bolivia, Ecuador, Cuba, Chile, Peru and others in the rest of Latin America."
Carlos Arroyo, South America