Leading Your Team Through Uncertainty
Published May 12, 2021
As a leader, you know change is inevitable. But impending change does not need to raise uncertainty and cause uneasiness among your team.
It's easy to think that people will naturally resist because they don't like change, but it turns out the change they can handle, it's the uncertainty people don't like—it's like playing a winnable but critical game.
If you think about a time when you were most engaged, two things were going on—you were making progress and what you did mattered.
If you can help create winnable game for your team, even in the middle of change, you can achieve meaningful objectives and overcome ambiguity.
Never miss an inspiring leadership insight or the latest leadership news!
About the Speaker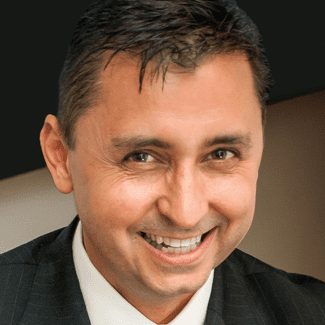 Executive; Wall Street Journal #1 National Best-selling Author
Chris McChesney is a Wall Street Journal #1 national bestselling author of The 4 Disciplines of Execution and is the Global Practice Leader of Execution for Franklin Covey. Known for his high-energy and engaging presentations, McChesney has consulted with many of the world's top brands and leverages this practical experience to help leaders from the boardroom to the front lines of an organization get better at executing the ideas that matter most.
Years at GLS 2016