Free Resources
For you, for your team or for your organization.
Living Water: Small Group Guide
Disciple your small groups in an exploration of Jesus as "living water," with six lessons from the Gospel of John that include practical ways for families and individuals to live out their faith.
Hope Over Fear: Through the Power of Prayer
In the midst of the global COVID-19 crisis, may we remember the Lord is close to the broken-hearted. For three weeks, Danielle Strickland will guide you through the prayer practice, Infinitum. It's an opportunity to pray, journal, and read Scripture on a daily basis. Weekly challenges will help you put your prayers and faith into action.
Matthew 25: A Life-Changing Journey
A 4-week guide for groups in your church to deepen discipleship with a challenging passage in Matthew 25 by Richard Stearns.
Across the Pacific
Excerpt from Where the Wind Leads, a remarkable memoir of Vinh Chung and his refugee family's daring escape from communist oppression and the church that welcomed them to America.
Living Matthew
A six-week study around Matthew 25 for families and small groups in your church.
Understanding the Syria Crisis & the Role of the Church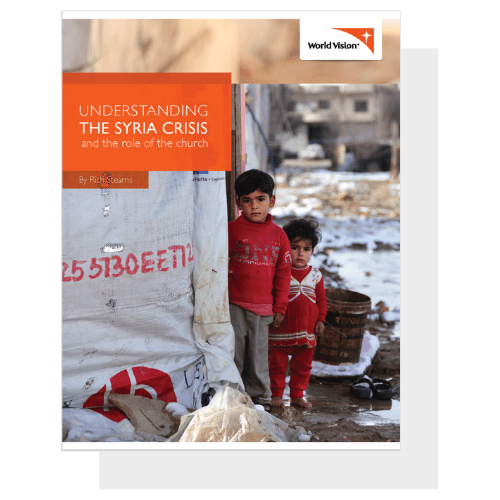 Rich Stearns writes about understanding the Syria Crisis and what the role of the church is within the crisis.