3 Questions to GETMO
Published September 10, 2019
GETMO—Good Enough to Move On
That is a phrase many of us will take away from GLS19.
When Summit Champion Craig Groeschel introduced this phrase, leaders around the world nodded in silent agreement.
At the end of the day, GETMO is a valuation of resources required on a project compared to the return on the investment of those resources. Essentially, it's a cost/benefit analysis, helping leaders determine how much time and energy ought to be invested in certain activities and initiatives in order to maximize their overall impact.
In our organization, we all looked at each other and said "GEG!" GEG is a term we started using in college, standing for "Good Enough to Graduate." Same concept. Through this framework, something of significant impact will receive significant attention, where something of only ancillary benefit will only receive minimal attention—not because it doesn't matter at all, but because it actually doesn't matter as much as other things you could invest yourself into.
This is tremendously beneficial to leaders. One of the toughest things about leadership is maintaining focus. A leader's attention is pulled in many directions. Leaders have to constantly determine where to invest the best of themselves. This is true of a parent, a coach, a manager or a CEO. Our most precious resource is our engagement (our time, attention and energy), so to steward our lives for maximum impact, we've got to invest carefully the very best of ourselves into what matters most.
GETMO is a valuation of resources required on a project compared to the return on the investment of those resources.
So how do we apply GETMO to our lives and leadership?
It starts with three basic questions:
1. Prioritizing: Do we know what matters most?
To get started, leaders need to decide about what matters most. This long-range envisioning process requires some extended time to look forward and dream about what's possible. From that blue-sky space of imagining hypothetical possibilities, some concrete goals need to be established. These long-range goals then become the true-north compass that guides our leadership day-to-day. Without it, we can't apply GETMO, because we haven't actually defined the priorities moving forward toward which ones we're seeking to move.
2. Planning: Do we allow what matters most to matter most?
Where the first question is one of prioritizing, the second is one of planning. In our organization for example, managers will review each employee's weekly calendar to ensure they are giving twice their attention to their top priorities as compared to other secondary priorities. This proactive structuring—which ultimately plays out in your scheduling—also helps the GETMO process because it contextualizes the myriad of things you have to get done. Without this step in the process, leaders can drown in the minutiae of insignificant activity.
Maximizing your impact is more than saying, "GETMO." It's a commitment to giving your very best to what matters most.
3. Personal Discipline: Do we make sure what doesn't matter doesn't matter?
This is where personal discipline comes in. At this stage in the process, leaders simply need to have the capacity to say no. Or to say stop. Every leader can have a clear picture of what they most want to accomplish in a bigger-picture way, and they can structure those priorities into a regular rhythm and work routine, but if you can't say no to secondary opportunities, then you've negated the potential of the entire process.
If you can implement those three steps, you can learn to GETMO
Consider the areas where you lead.
Which step could use the most improvement?
Do you need to carve out some space for longer-range, bigger-picture goal setting?
Do your priorities need to make their way onto your calendar and become the structure that supports your life?
Could you use some friendly accountability from a close, trusted teammate to help you say no and establish better personal boundaries?
There's nothing more freeing than being able to have the clear vision, supportive structure and personal resolve to steward your life for maximum impact.  Maximizing your impact is more than saying, "GETMO." It's a commitment to giving your very best to what matters most.
 And when you "GETMO," you will make the great impact that God intended for your one and only life!
More GETMO Content:
GLS Podcast > Episode 057: Craig Groeschel: How to Bend the Curve
GLS19 Session Notes > Craig Groeschel: Bend the Curve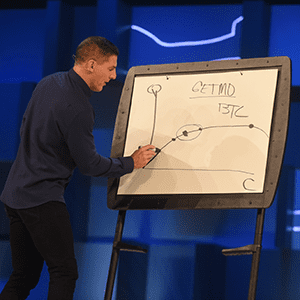 Never miss an inspiring leadership insight or the latest leadership news!
About the Author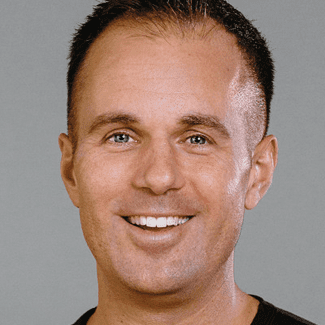 Lead Pastor
Southridge Community Church (St. Catharines, Ontario)
Jeff Lockyer is the Lead Pastor of Southridge Community Church, a multi-site movement where each location serves a community need in their part of the Niagara Region. He is passionate about leadership development, serving as the Chair of the Board of Global Leadership Network Canada and co-hosting The Global Leadership Summit's GLS Podcast. A former national team runner, Jeff lives in St. Catharines with his wife Becky and three children.