Lunch at Michaels with Disney/ABC's Ben Sherwood
Published June 18, 2019
This article is a part of the GLS19 Faculty Spotlight series where we feature fresh, actionable and inspiring leadership content from this year's Summit speakers.
We are excited to announce Co-Chairman of Disney Media Networks and President of Disney | ABC Television Group, Ben Sherwood has joined the GLS faculty! This MediaVillage article will help you get to know this fascinating leader.
Some media executives are daunted by perpetual disruption and are unsure of how to proceed. Disney Media Networks Co-Chairman and Disney/ABC Television Group President Ben Sherwood says look to nature for the answers.
"The fundamental rule of success has been adaptation," he recently told Ed Martin, editor of MediaVillage, over lunch at Michael's restaurant in New York City. "Adaptation means changing your attitude and your actions in response to challenges and threats. People who see the threat and then adjust their behaviors and act—adapt and evolve—are the ones who manage to survive and thrive."
At Disney/ABC, Ben added, "Every day we're trying to lead a process of adaptation, anticipating the disruptions around us and taking decisive action to not only adapt but also capitalize. There's going to be a lot of opportunity with these disruptions."
Surprising changes and unexpected new challenges are cornerstones of Ben's career, which might be defined as a series of self-started disruptions that have found him transitioning from journalist to author to entrepreneur to media executive. "I've tried a lot of different things," he said. "My curiosity has led me to journalism, publishing, entrepreneurship and entertainment. There is a Kenneth Rexroth translation of a Japanese poem that I've always liked: I've always known that I would take this path, but yesterday I did not know that it would be today."
Born and raised in Los Angeles, Ben became interested in traveling the world and telling stories while driving with his father around the city and listening to the radio. "We were Dodger fans, so we listened to Dodger games," he recalled. "I grew up with the Dodger infield of Steve Garvey, Davey Lopes, Bill Russell and Ron Cey, but I also grew up listening to CBS News and all of the legendary correspondents around the world. My dad and I not only knew the Dodgers, we also knew all the CBS News correspondents. There was one, Bruno Wassertheil in Tel Aviv. His name was so distinctive, and we would imagine what it would be like to be Bruno Wassertheil reporting from Israel."
Television news was also an influence. "I have to acknowledge the power of Walter Cronkite, when I was a kid, and the lunar landing, and the violence in the late 1960s, which is really my first set of memories of television news, and then the Vietnam War and all of those war correspondents, and 60 Minutes, the Mike Wallace interviews," Ben said. "Those experiences ignited the desire to travel around the world and have adventures and tell stories."
News aside, television viewing wasn't always easy for Ben during his childhood, an ironic circumstance given where he is today. "In our home I'm sad to say television was severely rationed," he told us. "I was allowed to watch one hour of television per week. So it was Sunday nights at my grandmother's house. We got a piece of chocolate and we got to watch one hour of television on this thing that looked like a piece of furniture, with a big wooden case and a television inside it. We watched The Wonderful World of Disney."
"My revenge on my parents for the rationing of television was a career in television!" he added with a laugh.
From novels to news reports to network series, Ben said the common denominator that has informed his career has been great storytelling. It began in earnest when he was an undergrad at Harvard, where he studied alongside another future media luminary. The two would both move on to television news and then to overseeing entire broadcast networks. "My old friend and college contemporary Jeff Zucker [who went from executive producer of NBC's Today show to President and CEO of NBCUniversal and is now President of CNN Worldwide] and I worked on the student newspaper together at Harvard," he said. "Jeff has been a friend and a competitor for the past 35 years."
Ben hadn't planned on writing novels, but a chance encounter with a copy of one of Michael Crichton's better-known bestsellers changed that. "I happened to be on an airplane in the early 1990s when I found a copy of The Andromeda Strain in the seatback in front of me," he recalled. "It's about 90 pages. By the time I got to Chicago I had finished it. I loved it. I read in the book jacket that Crichton had written it while he was a medical school student. As a kind of hobby, I set about writing a techno-thriller. I didn't know anything about writing fiction, but I thought it sounded like it would be kind of fun—a very long crossword puzzle. A couple of years later, it was published; a techno-thriller called Red Mercury under the pseudonym Max Barclay. My literary agent said it was so bad I would never want to have my name associated with it and she was right. If I'm lucky enough to live long enough to teach writing to anyone who might be interested I will hand the book out as a lesson of what not to do in your first novel. It is a compendium of every possible mistake.
"But I caught the bug," he continued. "I had so much fun in the world of make-believe. I was able to continue in my fiction to do a lot of research. I spent nights, weekends, vacations in this tiny town in the middle of America, Superior Nebraska, researching [his next novel] The Man Who Ate the 747. To write The Death and Life Charlie Saint Cloud I spent a great deal of time up the coast of Massachusetts in Marblehead to learn about sailing and about the world that book is set in." It's all about "research, curiosity, meeting great characters," he said.
The inspiration for Charlie St. Cloud (which was made into a 2010 movie starring Zac Efron) was deeply personal. "There were two things—the loss of my father 25 years ago, and the emotional fog that filled my life during that time, and then the unlocking of that by meeting [my wife] Karen and falling in love with her," Ben said. "Charlie St. Cloud is really a story about loss, the grip of loss and the stranglehold that loss has on many people's lives. I was lucky to find the liberating power of love. (Those experiences also led to Ben's fourth book, The Survivors Club, a New York Times' best-seller about the science of and secrets to surviving extraordinary adversity.)
"Karen is the smart, successful one in our family," he continued. "She has spent 27 years in the film industry. She started as an intern and administrative assistant at Imagine Entertainment for Ron Howard and Brain Grazer and worked her way up to being Co-Chairman of the film division. We were courting and fell in love when she was working as a development executive on the screenplay for A Beautiful Mind with Akiva Goldsman. She helped develop the screenplay and served as executive producer on the film.
"We ended up going on a date to the Golden Globes, where it won many awards, and on another to the Academy Awards, where it swept the awards," he continued. "It was such a magical night being her date as this movie she had worked on won Best Picture and three other top awards. We made an agreement that we would never go back to the Academy Awards unless Karen was nominated for some future work. When I got this new job at Disney/ABC [I knew that] one of the obligations and privileges of the role is to represent ABC as the broadcaster at the Academy Awards. So I called Karen when I was offered the job and I found out about this particular requirement and I said, 'Honey, we need to renegotiate that deal.' She said, 'Under the circumstances I think I can go along with that.'
The Sherwoods have two sons, ages 6 and 12. Ben lovingly refers to the family's home environment as a "living laboratory" for media studies. "In the three years I've been in this role, they've gone from being 3 and 9 to 6 and 12, so I have witnessed first-hand the present and future of media consumption," he reported. "I wish I could say that it's good news. I can say that in just the space of these three years I've seen our boys move from watching television mounted on a wall, with shows that we tell them when to watch—linear television—to their own self-directed viewing whenever they want, of shows that are either ours, Disney Channel shows or now more often Internet-based television, whether its YouTube, Netflix or another. Certainly with this little living laboratory at home, I wake up every morning to the reality that we face and the challenges, and also the opportunity that we have."
The family is not totally high-tech. For example, when I commented on a blue-string bracelet Ben was wearing, he said it was "the last strands of a friendship bracelet from summer vacation last summer where all members of our family got these. I'm trying to make it until August so it will be an entire year, but it's fading fast. It has never come off since last August. It's getting pretty ratty. I trim it and groom it, but it's down to the last strands."
Our lunch was on the opening day of Upfront week, just over 24 hours before Ben, Disney/ABC Ad Sales President Rita Ferro and ABC Entertainment President Channing Dungey would present details of ABC's fall schedule and Disney/ABC's sales plans for the year ahead. The talk of the week already was American Idol, ABC's relaunch of which had been reported only a few days earlier. "When we learned that there was a chance at bringing Idol back we jumped," he said. "Channing Dungey and [Senior Vice President of Alternative Programming] Rob Mills made a really compelling argument to the producers of American Idol that Disney/ABC is the right home for the next generation of the show. We have the ability to bring in both the power of our network and our 239 affiliates plus, given the subject matter, we have the ability to bring in our Freeform network for 14-34 year-olds and in some cases, our Disney Channels worldwide. And while it's not our part of the business, there are opportunities to reach out to our parks and resorts. We see all kinds of opportunities across the company getting behind a big live music show."
As lunch concluded, we asked Ben if he was going to write any more novels. Ben said not to expect any in the foreseeable future. "Creatively, it's one of the hardest things there is to do, at least that I know of," he noted. "I'm fully engaged in what I'm doing right now, and loving what I'm doing, and I don't even have another idea for a book. That's a good sign, because whenever an idea pops into my head, that means there is some little empty space for it. Right now my full creativity, curiosity and focus are on our business challenges and opportunities."
This article originally appeared on mediavillage.com.

Join 405,000+ of your peers for two days of fresh, actionable and inspiring leadership training from a world-class faculty at a location near you.
Never miss an inspiring leadership insight or the latest leadership news!
About the Author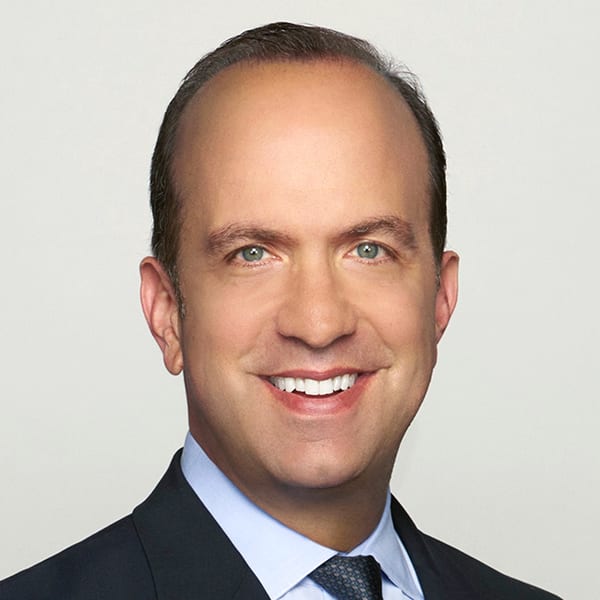 Producer & Co-Chair Disney Media Networks, Author
Disney | ABC Television
Ben Sherwood served as Co-Chairman of Disney Media Networks and President of Disney | ABC Television Group from 2014 to 2019. Sherwood oversaw a portfolio of global entertainment and news properties, including the ABC Television Network, ABC News, ABC-owned television stations, the Disney Channels Worldwide, Freeform, and Disney's ownership interest in Hulu and AETN, including History Channel, Lifetime and A+E.At Disney/ABC, Sherwood managed a 12-billion-dollar business with 12,000 employees responsible for the creation of more than 25,000 hours of original content every year.An award-winning journalist and best-selling author of both non-fiction and fiction books, Sherwood's articles and essays have appeared in many publications including The New York Times, The Washington Post, the Los Angeles Times, and Newsweek.
Years at GLS 2019