The Value of Vision
Published October 29, 2020
This article is a part of The Global Leadership Summit Faculty Spotlight series where we feature content from the #GLS20 speakers. This is a great opportunity to get a taste of what to expect from these amazing leaders!
The GLS team is thrilled to welcome one of the most exciting young voices in the American church to #GLS20. Visionary Pastor, Michael Todd, took over the leadership of Transformation Church in 2015 with a strategy to build a multi-ethnic and multi-generational church. Since that time, the church has grown exponentially both at its physical location in Oklahoma and with over 900,000 followers on YouTube.
Watch this video to see Pastor Michael's passionate (and hilarious) teaching style as he unpacks The Value of Vision.
It's all about VISION.
We need to make sure that our vision right.
Sight is what you see with your eyes open. Vision is what you see with your eyes closed.
Proverbs 29:18, "Where there is no vision the people perish."
People stop caring where there is no vision.
1. Vision needs a vessel.
God entrusts his vision for the world to people.
2. Vision must be visible.
If God gives you a vision, you need to write it down.
3. Vision must be vast.
Vision is something you can't do without God.
4. Vision is a verb.
Vision requires action and obedience.
6. Vision must be valid.
The only way to know if your vision is valid is if you pray about it.
A vision that is not valid (from God) becomes void (before people).
Watch the full video to see how Pastor Micheal builds out these points. This video originally appeared on Transformation Church's YouTube Channel.
To hear more from this incredible leader, and get a leadership boost of insight and encouragement, join us online or in-person at a participating host site for the GLS20 Replay on October 22-23, 2020 or November 6-7, 2020. Watch 16 full-length, world-class faculty talks, and also experience the incredible entertainment and programming from the live event in August!
If you're unable take part in the Replay events, don't worry! You can also catch this amazing content with GLS On-Demand where you can access 14 of the 16 full-length talks for one year, giving you time to watch at your convenience.
Never miss an inspiring leadership insight or the latest leadership news!
About the Author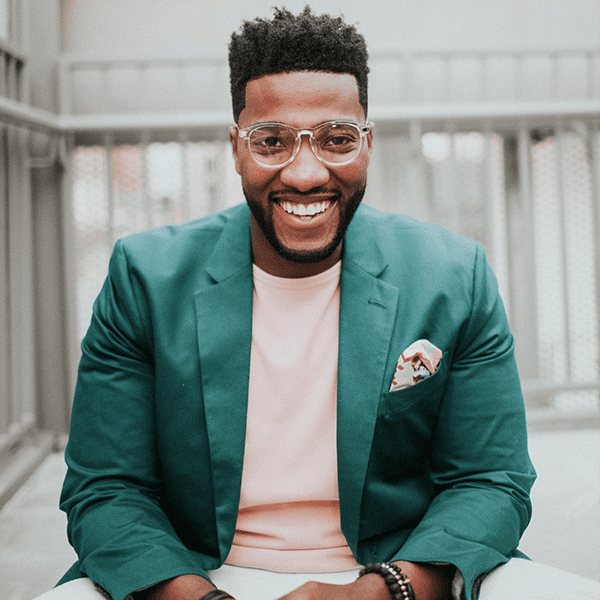 Lead Pastor; Author; Social Media Influencer
Transformation Church
In 2015, Michael Todd and his wife Natalie were entrusted with the leadership of Transformation Church by the founding Pastor. With a vision to reach their community, city and world with the Gospel in a relevant and progressive way, they've grown rapidly—After recently purchasing the SpiritBank Event Center, their church serves 5,000 attendees live weekly and more than 120,000 online. In keeping with the church's aspiration to represent God to the lost and found for transformation in Christ, Todd reaches a multicultural, multiethnic and multigenerational audience. Todd's influence reaches far beyond the church walls with viral expansion on social media, including several of his talks with over 17 million views on YouTube alone. Todd released his first book in April 2020, Relationship Goals.