Illustrative Notes—GLS: Special Edition 2021
Published February 26, 2021
On February 25, 2021, the Global Leadership Network debuted its first half-day Global Leadership Summit: Special Edition event featuring an incredible faculty, including fashion designer for the label, Fear of God, and head of Adidas Basketball, Jerry Lorenzo; behavioral investigator, Vanessa Van Edwards; 11-time best-selling author and leadership consultant, Patrick Lencioni; and best-selling author, award-winning leader and pastor, Craig Groeschel.
Enjoy these fun illustrative notes created by Natalia Warren, and use them to help you reflect on and apply what you learned.
Jerry Lorenzo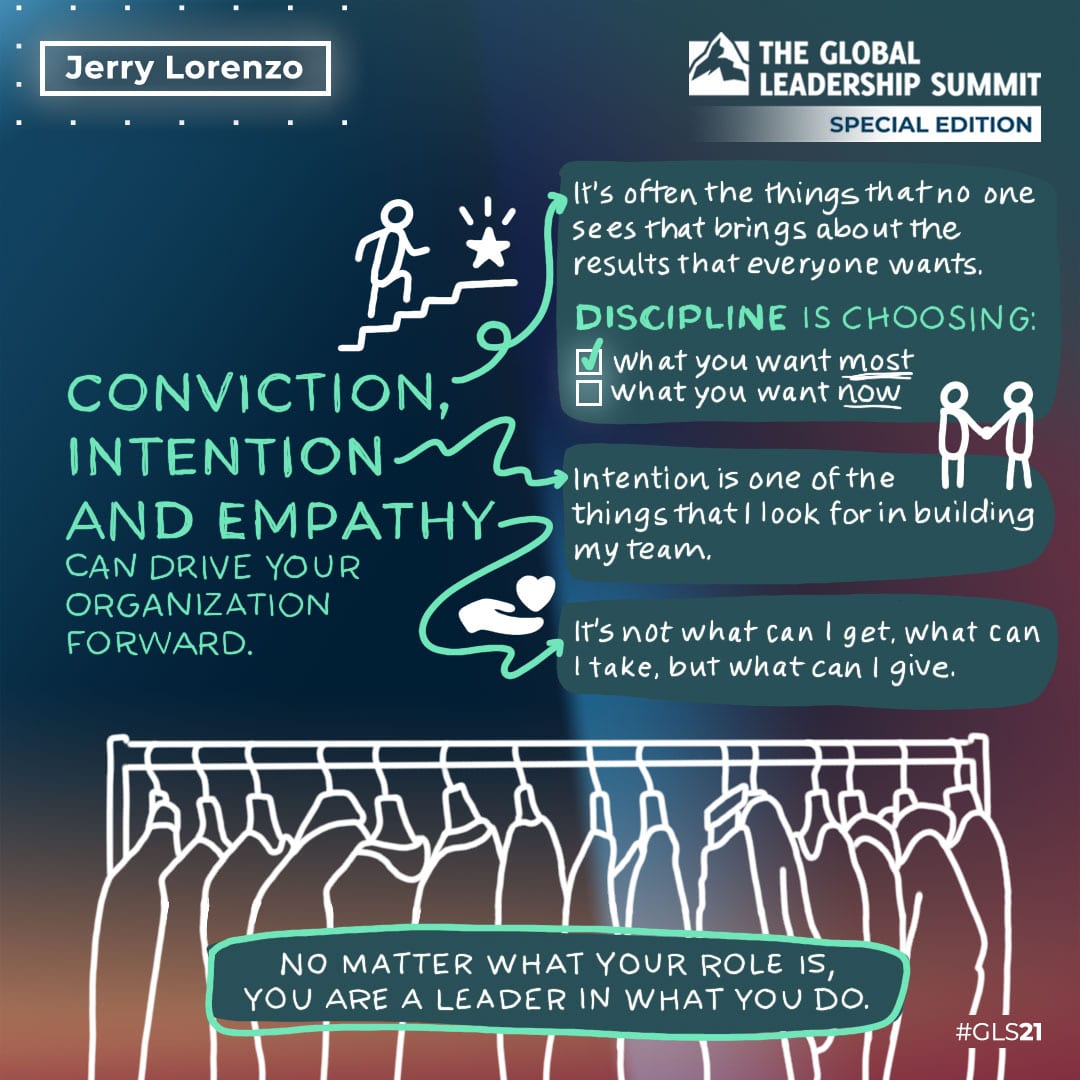 During this interview, Craig Groeschel explored the leadership behind Jerry's fashion brand phenomenon, identifying how conviction, intention and empathy can drive your organization forward. See written notes >>
Vanessa Van Edwards
During her talk, Vanessa explored the science of personality and dived into how we can better predict behavior, fix communication problems and build stronger, deeper relationships. See written notes >>
Patrick Lencioni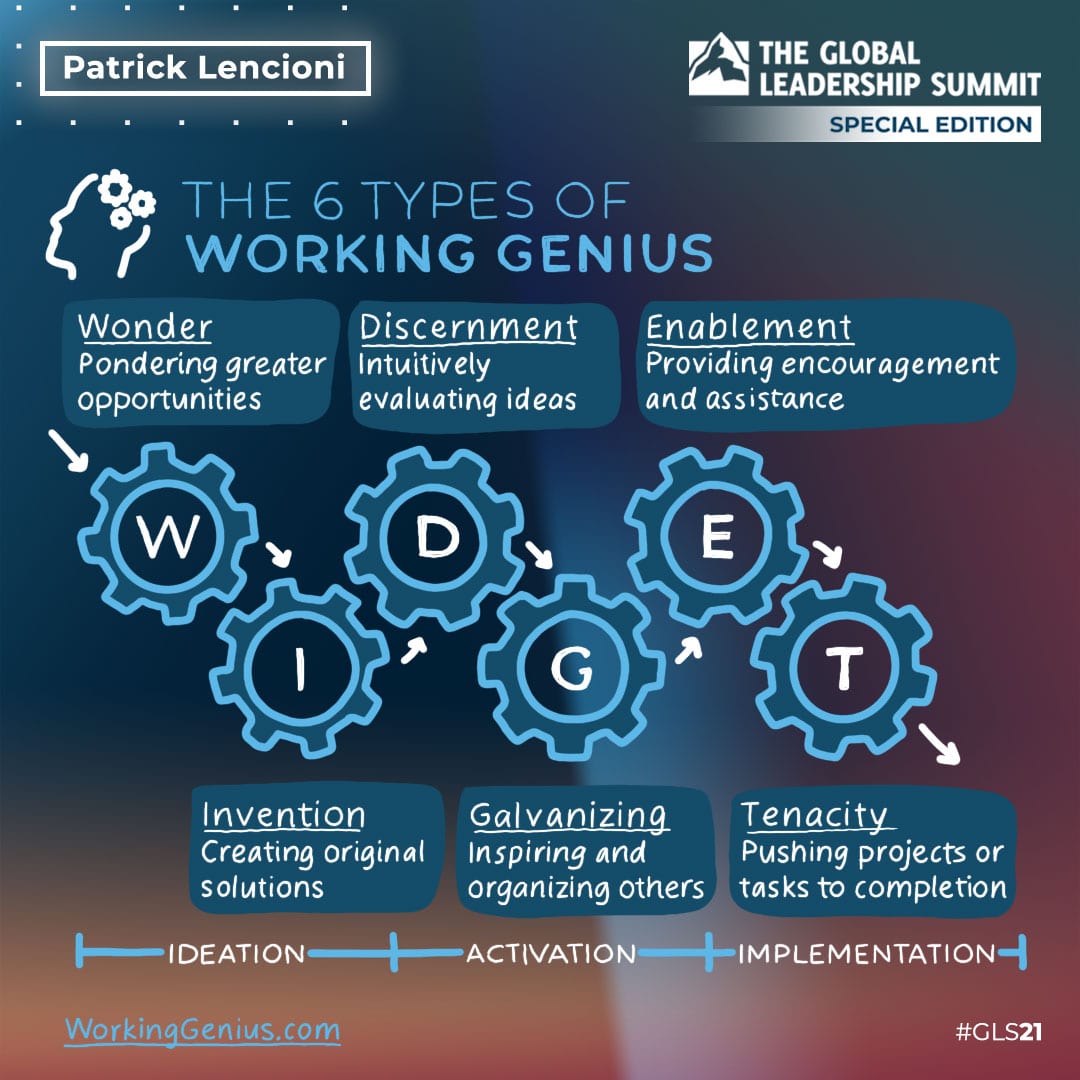 During his talk, Patrick helped us unlock our natural genius and the genius of our teams, showing us how his simple model can guide our teams to thrive. See written notes >>
Craig Groeschel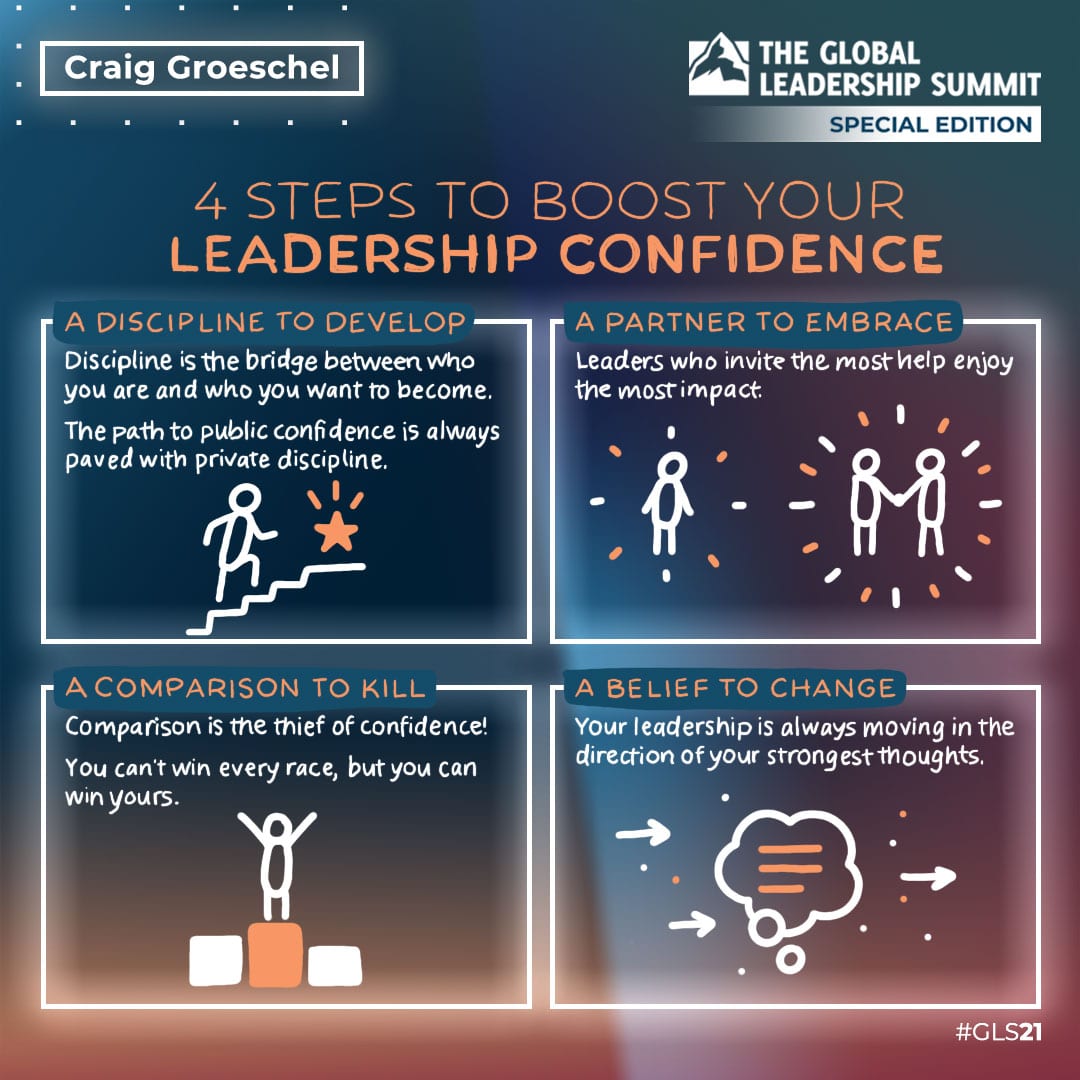 During his talk, Craig helped us identify the four steps we can take to boost leadership confidence to battle insecurity both personally, on our teams and in this season. See written notes >>
Experience more great leadership insight and encouragement at our premier leadership event of the year–The Global Leadership Summit, taking place August 5-6, 2021.
Never miss an inspiring leadership insight or the latest leadership news!