Top 10 Generation Z Questions Answered
Published April 30, 2019
This article is a part of the GLS19 Faculty Spotlight series where we feature fresh, actionable and inspiring leadership content from this year's Summit speakers.
We are excited to introduce the GLS audience to Jason Dorsey, a speaker who is on the forefront of generational research. Known for his groundbreaking insights into how generations interact in the workplace, Jason's team has turned their research to Generation Z, the generation coming of age right now.
Generation Z is a huge, diverse generation. They are the fastest growing group of employees, customers and voters.
Gen Z thinks and acts VERY differently from their Millennial predecessors. In fact, Gen Z states that "they don't want to end up like Millennials."
Gen Z is already the most influential group of technology trendsetters. They offer an accurate glimpse into the future of communication, banking, shopping, learning, voting, working, investing and much more. Gen Z's emergence is challenging managers, employers, salespeople, marketers, companies, and even their own parents (who are Generation X and Millennials).
Read below to learn more about this up-and-coming generation.
1) What is the correct name for this generation? Gen Z? iGen? InstaGen?
There is much debate about what to call the generation born after Millennials. At The Center for Generational Kinetics, my Ph.D. research team and I refer to this emerging generation as Generation Z—or Gen Z for short.
However, we believe that "Gen Z" may not be the generation's final name. Another name may eventually emerge that better represents this generation, something based on their unique characteristics, a shared global event or another transformative trend that emerges as they do. When you look at other generational names, such as Millennials, Gen X and Baby Boomers, each name emerged when the generation, on average, was older than Gen Z is currently.
Gen Z is already the most influential group of technology trendsetters.
It's important to note that in our research around the world, different geographic regions already use different names to refer to Gen Z. In addition to the geographic name game, some people also refer to Gen Z as "teens," "tweens" or "adolescents." This is not accurate. The terms teens, tweens, and adolescents do not refer to the generation as a whole, but rather a specific life stage and specific age group. Members of Gen Z can be teens, tweens and adolescents, but they can also be classified as kids (on the youngest end) and college-age adults on the older end of the Gen Z age range.
2) What are the correct birth years for Gen Z?
Much like agreeing on a name, the birth years for Gen Z are also hotly contested. At The Center, we lead cross-generational research around the world that compares Gen Z with other generations, including Millennials, Gen X and Baby Boomers. This allows us to see where generational differences emerge in everything from communication and employment to voting, influencers and shopping, as well as to determine accurate birth years.
The birth years we use for Gen Z in North America are approximately 1996 to 2015. One of our research center's most important discoveries was recognizing that the Millennial generation in the U.S. ends in 1995 and not 2000—as many firms originally stated. We based this generational discovery (Millennials end around 1995 and Gen Z starts around 1996) on the most important event of the North American Millennial generation: Sept 11, 2001. For those born between 1996 and 2000 to remember 9/11 and have a strong, life-changing emotional connection to the event that shifted their worldview is not likely.
In other words, for Gen Z the events of 9/11 have always been history, something they learned about in school or they watched on YouTube. Most of the other demographic research firms have now changed their starting birth year for Gen Z to match The Center's finding.
Where the Gen Z birth years end, however, is another debate. The reason the end date is uncertain is that the youngest members of Gen Z are too young to study in a national or international quantitative study. (They're still under 10 years old.) We won't accurately know where Gen Z ends until they get older and we see the differences between them and the generation after them. Currently, we estimate that Gen Z birth years end somewhere around 2015, but we won't know for sure for several more years.
Here is the key point to remember: Gen Z was born from about 1996 to approximately 2015, but the latter year could shift as the generation emerges and we lead more studies for accurate data.
3) Who are Gen Z's parents?
Gen Z's parents are mainly Generation X and older Millennials, both of whom are raising their kids very differently from how Baby Boomers raised theirs. Parenting is a major driver of future beliefs, behaviors and worldviews, and it influences everything from attitudes about work and education to debt and saving.
At The Center, we frequently study the relationship between Gen Z and their parents—both Millennials and Gen X—to understand how they are being raised and how their parents are shaping their entry into adulthood. Our national studies on this topic are really exciting!
4) What is something shocking that you and your research team have discovered?
We predict that some members of Gen Z could leapfrog Millennials in the workforce. That's right. Gen Z has a different view of work and risk and employment expectations that is going to be a huge deal for themselves, Millennials—and especially employers.
Gen Z is finding and sharing brands differently from other generations, which will eventually impact entire industries.
5) What aspects of business are Gen Z already impacting? Marketing? Recruiting?
Gen Z is already upending established industries, from retail, banking and media to restaurants and transportation. As true digital natives, Gen Z has always had access to transformative business models like Uber, or on-demand services like Netflix, GrubHub and Venmo, each of which creates a new expectation for "normal" within the generation. In addition, Gen Z is finding and sharing brands differently from other generations, which will eventually impact entire industries.
In the workforce, Gen Z is already influencing employee recruiting, on-the-job training, communication and collaboration, as well as expectations about diversity and inclusion.
6) Is Gen Z really different from Millennials?
Yes! Our research reveals that Gen Z is proving to be very different from Millennials in many key areas. Our national and international research shows Gen Z is different from Millennials in how they approach saving, spending, debt, shopping, communicating, socializing, investing, technology, privacy and the workplace.
It's important that senior leaders don't view Gen Z as a continuation or more extreme example of Millennials, such as "Millennials 2.0," because they absolutely are not. Gen Z is a whole new generation, bringing a whole new set of expectations, demands and tremendous opportunities.
We believe Gen Z's differences from Millennials create a compelling, time-sensitive opportunity that brands and employers can take advantage of to win the next generation—as long as their strategies and actions are based on accurate data. The problem is that so much of what is said about Gen Z is plucked from clickbait headlines, not grounded in data.
7) Is Gen Z in the workforce now?
Gen Z is already in the workforce in numerous industries around the world. Certain industries are attracting more Gen Z workers—due to Gen Z's age, formal education, etc.—but every industry will see an increase in Gen Z employees over the next three years as the oldest members of this generation are already 22.'
We led numerous studies about Gen Z in the workforce, including comparing them to Millennials, Gen X and Baby Boomers in each step of the employee life cycle and during key workforce interactions. It's exciting to discover what works best for attracting, retaining and developing Gen Z as employees and leaders within a multigenerational workforce.
8) How are Gen Z consumers affecting brands?
Gen Z is exerting tremendous pressure on brands, from legacy brands to startups. Gen Z engages with marketing differently from any other generation. This includes the messaging as well as the channels and platforms brands use to deliver their message.
Gen Z has also come of age with more marketplace options than any generation in history, including Millennials. As such, Gen Z has an ingrained expectation that everything they view online or purchase will be personalized and delivered to them immediately.
Additionally, they expect increased transparency about a company's workplace, social commitment, environmental impact and supply chain—and they want it in the form of easy-to-understand videos, visuals, stories, text and music because
that's what resonates most with this generation.
Gen Z also wants more value for their money. I talk about this and the reason why in all of my Gen Z consumer presentations. This value-based mindset appears repeatedly in our studies.
Furthermore, Gen Z is heavily influenced by online influencers who may not have a formal background in a topic, but have amassed a large social following and drive deep engagement. Basically, Gen Z has been conditioned to expect extreme customization, immediate deliveries and on-demand services. This generation is known to skip traditional indoor malls, rely on Venmo to send money and even go to YouTube to discover music!
Gen Z is challenging every aspect of a brand, from its core message to visuals, channels, payment options and loyalty offers. It's a VERY exciting time for our research center because we get to investigate how Gen Z shops, buys and influences so many massive industries, such as banking, travel, automotive, financial services, food and many more.
It is critically important to separate fact from fiction so that leaders have accurate data when making strategic decisions.
9) What type of Gen Z research do you lead?
We lead all kinds of Gen Z quantitative research, qualitative research and behavioral design studies, including shop-alongs to observe how they make purchasing decisions. We field questionnaires to explore how and why they use their phone for key tasks, and host one-on-one discussions and small groups talks every month to discuss their life and what shapes it.
We've led studies on Gen Z and mental health, the future of the web, employment, and what they think about other generations. At any given time, we're leading 10 to 15 studies that include Gen Z. And we work with approximately 180 clients per year, from keynote speaking to marketing and brand consulting.
10) Why is accurate Gen Z data so important for leaders to have right now?
When a new generation emerges, it is critically important to separate fact from fiction so that leaders have accurate data when making strategic decisions. This is particularly important with Gen Z. This new generation is rapidly emerging and impacting everything.
Today's leaders must understand the difference between what's true and what's simply a catchy headline or meme. At The Center for Generational Kinetics, we are on a mission to separate myth from truth through statistically valid research so that leaders can bring together every generation and unlock the tremendous potential of Gen Z.
This article originally appeared on jasondorsey.com. To read more about The Center for Generational Kinetics State of Gen Z Report, click here.

Join 405,000+ of your peers for two days of fresh, actionable and inspiring leadership training from a world-class faculty at a location near you.
Never miss an inspiring leadership insight or the latest leadership news!
About the Author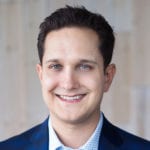 #1 Rated Gen Z & Millennial Speaker; Researcher
Jason Dorsey is President of The Center for Generational Kinetics, which delivers research, speaking and consulting to separate generational myth from truth for leaders around the world. His team has repositioned global brands to win each generation and taken clients from last to first in both employee retention and customer growth. Considered the #1 generations speaker and researcher and called a "research guru" by Adweek, Dorsey uses original data-driven research to explain generational behaviors.
Years at GLS 2019