Can Hospitality Change the World?
Published May 28, 2019
This article is a part of the GLS19 Faculty Spotlight series where we feature fresh, actionable and inspiring leadership content from this year's Summit speakers.
We are excited to announce that Dr. Krish Kandiah will be joining us for GLS19. British social entrepreneur and advocate for fostering and adoption, Kandiah has inspired a foster care movement in the United Kingdom. Watch this talk, given at TEDx Oxford, to get a glimpse of his inspirational message.
The little boy was called to the head teacher's office. It wasn't the first time he had been there, but perhaps it would be his last. He threw himself down into the big chair and waited for the long lecture about his short temper and his bad behavior. But this time the head teacher was speaking kindly to him.
She said, "I'm really sorry. I've got some really bad news for you today. You're not going to be able to go home at the end of school. In fact, you're going to have to go now with this lady. She's called a social worker. She's going to take you to another family. They're called a foster family."
"I don't want to go to a foster family," he said.
"I'm sorry, there's no choice. That's where you're going today."
"Can I say good-bye to my mom and dad? My sister? My dog?"
"No, not today."
"My sister? My dog?"
"No, not today."
"Well, how about my stuff?"
"Not today."
That story is not unusual. Every 22 minutes in the U.K., a child comes into the care system. Most of those children never go home again. In fact, 60% of those children stay in care until they age out—normally around their 18th birthday. Most of the statistics about what happens to those children is pretty terrible. But maybe you're familiar with those. Maybe you've lost hope for what can happen to children in the care system. Or maybe, like me, you think there's another way things can go.
Let me tell you a story about another couple of children.
The little girl and the little boy were taken away from their family because of an extreme domestic violence situation. They had to be separated for their safety. The little girl was adopted into a well-to-do family and the little boy was taken away to the back of beyond. The little girl was passionate about making a difference in the world and entered into public service when she grew of age.
The little boy joined the military, as many care leavers do because he wanted to find some structure and do something good in the world. This little boy grew up and became a hero. He didn't just save his platoon. He didn't just save his country. He didn't just save the world. He saved the whole galaxy. This took place "long, long ago in a galaxy far, far away."
Luke and Leia Skywalker are not alone in the film industry.
Think about how many looked-after children there are in our most beloved films!
Spiderman was brought up by his aunt.
Superman was adopted.
James Bond was adopted.
Paddington Bear was an unaccompanied refugee child in assisted housing.
Harry Potter was fostered (terribly) by the Dursleys.
And Batman—somehow, he was brought up by his butler!
Somehow our filmmakers, our novelists, our cartoonists have discovered a secret.
Children who have had the most difficult starts in life may actually develop skills and resilience to become a success in life.
Film-makers understand that someone's history does not determine their destiny.
They understand that hospitality can change the world.
Watch the rest of Dr. Krish Kandiah's TEDx Oxford talk here.

Join 405,000+ of your peers for two days of fresh, actionable and inspiring leadership training from a world-class faculty at a location near you.
Never miss an inspiring leadership insight or the latest leadership news!
About the Author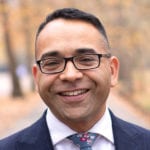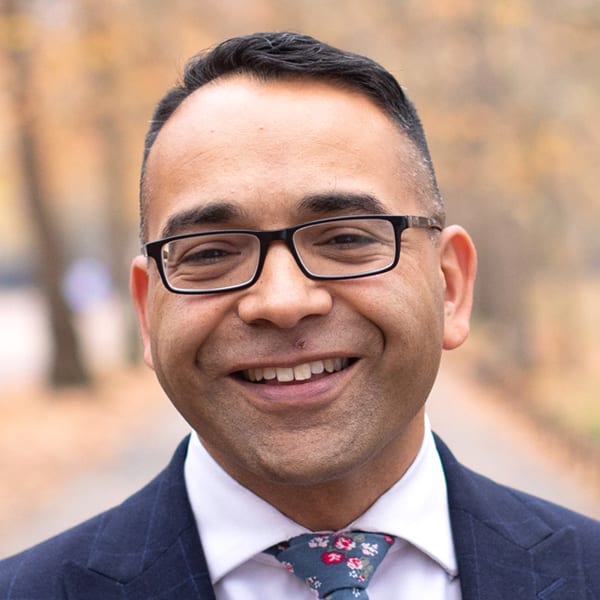 Founding Director
An advocate for fostering and adoption, Dr. Kandiah is the founding director of Home for Good, a charity seeking to find permanent loving homes for children in the UK foster care system. He is the author of 13 books including his latest, Faitheism: Why Christians and Atheists have more in common than you think. He is a regular broadcaster on the BBC and a contributor to the Guardian and Times of London. An international speaker and consultant, he offers both creativity and academic reflection to bring strategic change, culture shift and innovation. Dr. Kandiah and his wife have 7 children through birth, adoption and fostering. He is available for corporate resilience and leadership seminars via Zoom--find out more about Dr. Kandiah at http://www.krishk.com.
Years at GLS 2019