Leading On-Demand Not By-Command
Published August 26, 2021
While we often think of bosses as power-hungry dictators, the truth is that most managers dislike having to tell people what to do. In my research studying the top contributors and most influential players in the workplace, I asked 170 managers what employee behaviors they most appreciate. Their number one response? When people do things without being asked.
While it may seem like managers want loyal followers, today's leaders don't need more dependents, they need extensions. Organizations are full of what I call ambient problems—the non-glaring, low-grade issues where the status quo is suboptimal but tolerable, like a clunky business process that everyone complains about but isn't broken enough to fix. These problems are particularly damaging because they are easy to ignore—like the leaky faucet that you know is wasting water, but you stop seeing because you've walked past it so many times—but costly over time.
While it may seem like managers want loyal followers, today's leaders don't need more dependents, they need extensions.
Today's leaders need team members who spot ambient problems and then step up, take charge and rally others to solve them—all without being commanded (or even commissioned) to do so.
Perpetual Leaders
Solving ambient problems requires an army of volunteer leaders. But what happens when the same people are constantly volunteering for the leadership roles? For example, what happens when a few parents volunteer for all the key roles at their children's school? Other parents may appreciate their willingness to lead but suspect that their efforts will favor the interests of their own children. We generally appreciate people who are willing to step up and serve the group's needs, but we can quickly become suspicious of those who are always leading but reluctant to follow. We wonder if their ready leadership is really a nefarious land grab, intent to amass resources and power.
We wonder if their ready leadership is really a nefarious land grab, intent to amass resources and power.
We tend to resist or resent the perpetual leader—the constant volunteer or the career-minded manager that acts like once they are cast into a leadership role, it's theirs for life. It's also a mentality that concentrates too much power in too few people. There is a natural limit to what the "natural leader" can do, which leaves too many problems unattended and them susceptible to burnout. This approach to leading is much like a pride of lions—the king of the pride reigns for life; however, the alpha leader's life is typically cut short by the hostile takeover of a contending leader. It's a model of leadership that may be fit for the savannah but is a dying breed in a work environment where agility and endurance rule.
On-Demand Leaders
The best leaders are fluid, rising up and falling back as the situation commands. While others are stuck in hierarchical, by-command forms of leadership, the high-impact, high-influence professionals that I studied—people I call Impact Players—practice on-demand leadership. By-command leaders wait to be appointed from above and typically find it difficult to relinquish control when the job is done. On-demand leaders rise up when the situation summons them. They don't wait for permission to act, but rather take charge and volunteer to lead long before high-ups in the organization ask them.
These Impact Players are willing to take the lead, but they don't hold onto power longer than is needed to solve a problem. They know when to step back and let others take over, stepping away with the same grace as they stepped in and took charge. They take ownership, but they think and act more like temporary caretakers than permanent owners, which allows them to pass the ball and share the glory. This willingness to share and rotate the lead role creates a fluid, on-demand leadership model that allows their organizations to respond quickly and adapt and sustain commitment for the long haul.
On-demand leaders rise up when the situation summons them.
This approach to leading is more like a flock of geese than a pride of lions. A flock of migrating geese fly in a distinctive V formation, which scientists estimate enables a flock to travel 71% further than solo flight. In this formation, the bird in the front of the flock breaks the air, reducing drag for the birds flying behind. Eventually the lead bird tires, falls back into the formation and another bird rotates to take its turn in the lead role. But the benefit of the V-formation works in both directions. The birds in the rear fly behind and to the side, which creates a force from the upward pull of the follower bird's wings that helps propel the lead bird. It's an energy-efficient approach that enables a group to adapt and reach the right destination.
Stepping Up Then Stepping Back
The following three practices will help you increase your impact and influence as a leader:
1. Find and fix an ambient problem.
If you want more opportunities to lead, look for the low-grade persistent problems and take initiative to solve them. What is everyone complaining about but not doing anything about? Where are there seemingly small inefficiencies that repeat and add up to large waste over time? What problems have staff members become numb to but might be shockingly obvious to a newcomer.
2. Fill a vacuum.
Look for everyday situations that lack clear leadership, including these two all-too-common leadership vacuums:
Unclear Meetings: According to Attentive.com, more than 60% of meetings have no planned agenda. You can provide much-needed clarity by suggesting the group agree on intended outcomes. This can be done by simply asking, "What is the most important thing for us to accomplish during this meeting?"
Unsung heroes: Most employees express a need to be recognized by their boss, peers and clients; but, according to a Glassdoor survey, only 2/3 of employees say that their bosses show them enough appreciation. You can fill this leadership void by speaking up to recognize the contributions of your peers or collaborators, especially those that work behind-the-scenes.
3. Pass the baton.
Show your colleagues that you can follow as well as you lead. Perhaps you've been holding onto a leadership role too long and should pass the baton to a new leader. Is there a project or initiative that you've successfully led that would benefit from "fresh legs" or "new eyes"? Is there a colleague who is capable of stepping up and leading the work during the next phase? As you make the handoff, don't just transfer the work, transfer authority. Go further by letting the rest of the team know that this person, rather than you, is now in charge. Lastly, quickly find an opportunity to visibly support their leadership.
Leading on-demand rather than by-command provide benefits to you and your organization. As you step up and lead, you build a reputation as a strong, willing leader and contribute to a culture of courage and initiative-taking. When you step back and demonstrate willingness to follow others, your actions strengthen a culture of agility and engenders the trust you need to lead without formal authority. The next time you volunteer to lead, people will line up behind you.
Learn More from Liz Wiseman
Join us online for the GLSnext Event Series on November 4, 2021, featuring Liz Wiseman on the topic of her new book, Impact Players. Get Your FREE tickets today >>
Never miss an inspiring leadership insight or the latest leadership news!
About the Author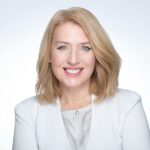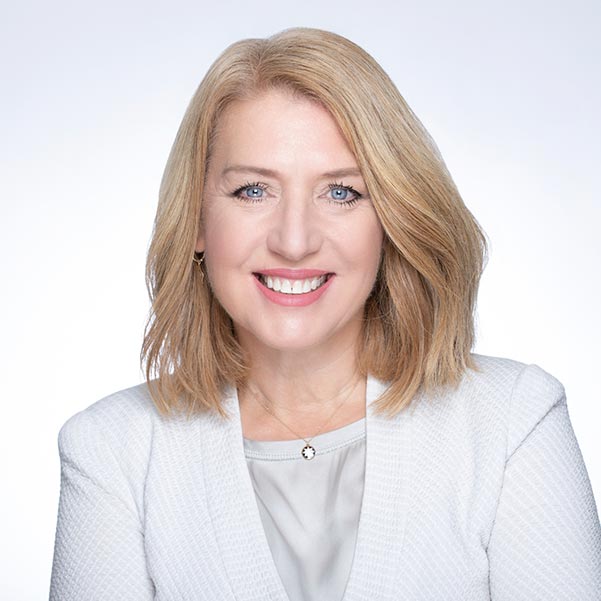 CEO
Liz Wiseman is a researcher and executive advisor who teaches leadership to executives around the world. She is the CEO of the Wiseman Group, a leadership research and development firm headquartered in Silicon Valley, California. Some of her recent clients include Apple, AT&T, Disney, Facebook, Google, Microsoft, Nike, Salesforce, Tesla and Twitter. Thinkers50 ranked Wiseman as the top leadership thinker in the world in 2019. She has conducted significant research in the field of leadership and collective intelligence and writes for Harvard Business Review, Fortune and a variety of other business and leadership journals. She is a frequent guest lecturer at BYU and Stanford University and is a former executive at Oracle Corporation, where she worked as the Vice President of Oracle University and as the global leader for Human Resource Development. Her wealth of expertise is found in her best-selling books, including an October 2021 release, Impact Players: How to Take the Lead, Play Bigger and Multiply Your Impact which investigates the most valuable players of the workplaces and explains what makes them so extraordinary.
Years at GLS 2013, 2015