Q&A with Lysa TerKeurst: How to Lead Through Pain
Published July 9, 2020
This article is a part of The Global Leadership Summit Faculty Spotlight series where we feature content from the upcoming #GLS20 speakers. This is a great opportunity to get a taste of what to expect from these amazing leaders!
The GLS team is thrilled to welcome the leader of Proverbs 31 ministries and best-selling author Lysa TerKeurst to #GLS20. Lysa will be sharing leadership insights from her 25 years of leading a global ministry that reaches six million people per year. Her most recent book is It's Not Supposed to Be This Way: Finding Unexpected Strength When Disappointments Leave You Shattered.
Craig Groeschel: Tell us about Proverbs 31 Ministries.
Lysa TerKeurst: I've been leading Proverbs 31 Ministries for 25 years. We are a team of more than 60 people whose passion is to deliver content that connects in deep ways every day. We want to unleash the power of conversation around positive biblical messages that move people forward.
Craig: You lead 60 people and yet you've been through significant challenges in your personal life–both with your health and in your marriage. Can you share some of what you had to endure and how did you lead through your pain?
Lysa: First, we need to acknowledge that there are different levels of leading through pain. Sometimes, it isn't wise to lead when you are in pain. I'm thankful I developed a culture inside my organization that allowed me to take a sabbatical that allowed me to heal.
I faced a situation in my marriage where my husband had an affair and the devastation that it caused me was significant. At the same time, I had a significant issue with my colon, and I wound up in critical care for over 15 days. On the heels of recovering from that, I was diagnosed with breast cancer.
In the midst of our organizations mission, vision and goals, here's what I know. We cannot strip out the humanity of who makes up our organizations. If you are a leader with a beating heart, chances are there is something hurting you right now.
Craig: How did you face the day as a leader when, some days, you probably wanted to run away and hide?
Lysa: It's good for my organization to see me be vulnerable as a leader. Vulnerability breeds trust. Vulnerability can breathe life into an organization. I was never promised an easy life, but I was promised good on the other side of every hardship that I faced.
Craig: How do you determine how much of your personal issues are appropriate to share?
Lysa: There's a big difference between privacy and secrecy. For me, I chose to keep a lot of the details private–not because I was keeping secrets but because it was hard to invite public opinion into my very private pain.
However, it was also important for me to get out in front of the issue. When a leader is hurting, people will sense there is something wrong. And we don't want them to wrongly assign the cause as problems within the organization. I was hurting as a leader. People could sense that. So, I decided it was more important for me to tell the story in truth than for the story to be told through the rumor mill. I acknowledged the facts of what I had been through. I acknowledged that I was not going to share every detail with the team or the public–but that I did have a small group of professional counsellors and advisors who did know the facts.
Craig: How do you deal with criticism as a leader?
Lysa: The very best time to forgive a critic is before you are criticized. As a leader, you've either been criticized, you are being criticized right now or you are about to be criticized. Some criticism should be paid attention to. Take the gift and let the rest go. It's important to decide in advance that while you can't control what other people say, you can choose how you react to it.
Watch the full interview to learn:
How leaders can increase their pain threshold
How to step into difficult situations in your organizations
How to push through the pain of deep discouragement
Join Dr. Tomas Chamorro-Premuzic and other 14 other world-class speakers for The Global Leadership Summit on Thursday and Friday, August 6-7, 2020. Get ready for your two-day infusion of fresh ideas, actionable concepts, leadership principles and heartfelt inspiration from a world-class faculty at a location near you!

Never miss an inspiring leadership insight or the latest leadership news!
About the Author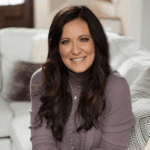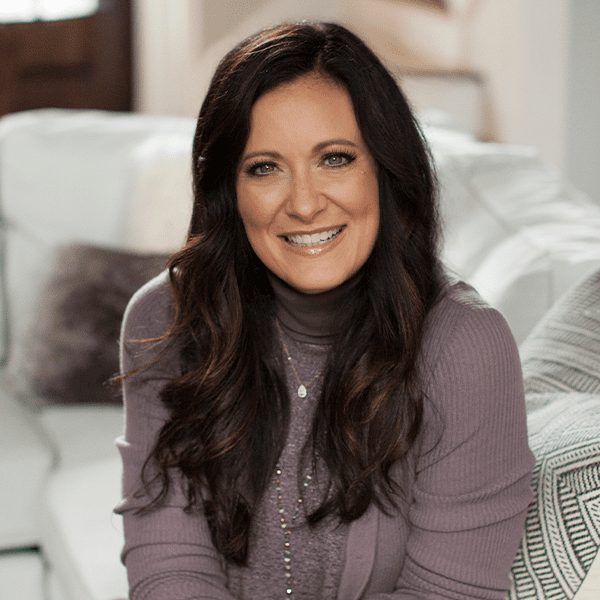 President; Best-Selling Author
Reaching millions of people through her writing and teaching, Lysa TerKeurst is the President of Proverbs 31 Ministries and founder of COMPEL Writer Training. Lysa has been published in many publications, featured on Fox News, Opra and The Today Show and has been awarded the Champions of Faith Author Award. The best-selling author of more than 20 books, her most recent release is, It's Not Supposed to Be This Way: Finding Unexpected Strength When Disappointments Leave You Shattered.