Survival Hack for Everyday Life
Published March 26, 2019
This article is a part of the GLS19 Faculty Spotlight series where we feature fresh, actionable and inspiring leadership content from this year's Summit speakers.
Surviving in extreme environments requires focus, determination and a whole lot of self-leadership.
We are excited to announce the famed adventurer, television host, author and philanthropist Bear Grylls will be joining the 2019 GLS faculty! He will share lessons learned from his adventures, including the importance of courage, kindness and not giving up.
Watch this video to learn his simple survival hack for everyday life.
As a celebrity survival expert, Bear Grylls has done everything from eating maggots in the Alps to sleeping inside a deer carcass in the Scottish Highlands. But whether you're stranded on a deserted island or just trying to survive a crappy day at work, Grylls, has a "clear, simple mantra" that he says can help you power through adversity.
"My mantra has always been: Never Give Up."
Grylls is a former member of the British army's special forces (similar to the U.S. Navy SEALs) who later went on to international fame as a survival expert and instructor who has spent more than a decade hosting reality TV shows such as Discovery Channel's Man vs. Wild.
He says that a positive attitude is essential to survive any adverse situation, no matter the severity.
"I think one of the best things for surviving, not only in the jungle but also in everyday life is just, in the morning, choosing your attitude."
"So often, you've woken up and you're cold, you're beaten up, and you're thirsty, and you're hungry, and you're tired and you don't feel like attacking the rest of that mountain or that jungle," Grylls says, adding that it takes "total commitment" to move forward in a difficult situation.
Grylls should know. Not only has he survived many nights in the wild, but he once swam naked across an icy Siberian river, and he had to work back to health after a gruesome injury left him with a broken back.
"If I had to pick one survival skill to follow me through life and through these expeditions and adventures, it's that dogged determination, that tenacity, that 'never say die' attitude," he says. "Whatever's being thrown at you, [you're] going to keep moving."
"It's helped me many times and maybe in some small way can help you," he says.
"That fire inside is something we all have, but it gets covered over by the fluff of life," Grylls says. "But it's there and you've got to learn to trust it. And, at the heart of it, it's about tenacity, never giving up."

Join 405,000+ of your peers for two days of fresh, actionable and inspiring leadership training from a world-class faculty at a location near you.
Never miss an inspiring leadership insight or the latest leadership news!
About the Author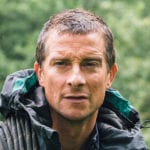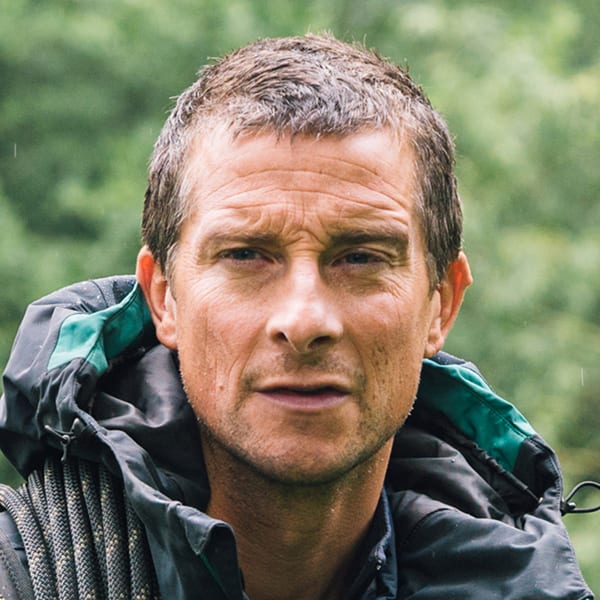 Adventurer; Writer; TV Host
Bear Grylls is the embodiment of adventure. A former member of the British Special Forces, Grylls has climbed Everest, crossed the Arctic Ocean in an inflatable boat and has publicly supported the Alpha Course to help inspire people in their journey of faith. His Emmy-nominated TV show Man Vs Wild became one of the most watched programs on the planet with an estimated audience of 1.2 billion. He also hosts NBC's hit show Running Wild with Bear Grylls as well as groundbreaking series on National Geographic, Netflix and Amazon. He is a number 1 best-selling author and has sold over 15 million books. These include his autobiography Mud, Sweat and Tears, and this year a powerful new book on faith called: Soul Fuel.