Temptation of Perfection
Published April 16, 2019
This article is a part of the GLS19 Faculty Spotlight series where we feature fresh, actionable and inspiring leadership content from this year's Summit speakers.
What a privilege it is to welcome Jo Saxton to the Summit stage. She is the founder of  Ezer Collective, an initiative that equips and invests in women leaders. This interview, originally published by A Sista's Journey, tells her story and some of the key leadership themes in her work.
Q: Jo, you have quite an interesting story. You speak all over the country and have become known as the "Nigerian Brit," can you share a little bit about that story, and how your name changed from Modupe to Jo?
Jo Saxton: I call myself a Nigerian Brit because both play a fundamental role in my identity. I'm a Yoruba Nigerian, and my parents moved to England in the 1960's. Many of my formative years were spent growing up among a wide Nigerian community in London. Nigerian food, Nigerian sounds, Nigerian cultural practices. That was my norm.
Nonetheless, London is my hometown; and it's a diverse and cosmopolitan city. It's where I grew up, made friends, had crushes on local boys; I walked its streets and loved it. I feel such a visceral connection to London because it's shaped me too. Still the London I grew up in is eclectic, much more so than the pictures of England captured in shows like Downton Abbey or The Crown.
As for my names–they never changed. Modupe and Jo (short for Joannah) are both my given names (among others!). In my family it was common to be referred to by both names, and there was never any confusion. Modupe conveys gratitude meaning "I give thanks" and Joannah means "God is Gracious." (I share this name with one of the women who travelled with Jesus and his disciples in Luke 8 and beyond, so I've never considered it an English or European name.) I believe our words are powerful. Names carry weight in Nigerian culture, so I love what both names mean and speak over my life. I'd always thought that Modupe would be the hardest name to pronounce, but when I moved to the US and wrote Joannah, it was often pronounced Jonah! Jonah is a great name–but it's simply not mine!
Q: In your book The Dream of You, you write about resisting the temptation of perfectionism. At one point you even give a breakup letter to overachievement. At the same time, people will look at your life and say, "Looks like she's achieving a lot!" How do you reconcile this self-awareness with the purpose or calling God has given you?
Saxton: To me overachievement is not solely about what we do, or even accomplish. It's about the need to consistently over perform and do way more than needed in order to gain the approval or recognition of others–or to fight being overlooked and disapproved of by others. This is sometimes due to the systems we live under–it's about more than need, it's a necessity.
Like every person of color, I know and grew up with "The Talk." In the early 1980's where I was growing up, Nigerians and other Africans were sometimes seen as slow, inadequate, incapable–less than. The "Talk" I was given was (in summary): in order to have a chance to succeed in society, I needed to be at least three times as good as my peers because I'm black and a woman. And since discrimination was a consistent reality, the talk became my mantra.
Perfectionism and overachievement can be toxic relationships, addictive when they've worked in the past.
I wasn't trying to compete with anyone else, I was trying, fighting to not get left behind. I was trying to navigate the injustices I experienced in small forms when I got followed around grocery stores, when people talked to me slowly as if I didn't understand, labelled me lazy because I was poor, and were surprised when I was articulate because they assumed I wouldn't be.
That said, living in that permanent state of proving by necessity for decades takes its toll on you. On your body, on your psyche. We're not designed to live that way. And besides, God says I'm fearfully and wonderfully made. Whose report shall I believe, and what does it mean to live freely when 40 years later, damaging and frankly bigoted statements are still being said about Africans?
To be honest, I am still finding my way through and learning as I go. Perfectionism and overachievement can be toxic relationships, addictive when they've worked in the past. But whilst I have to admit they've helped me come so far, I know they can't take me where I feel led to go.
So far, I've determined that I need to be unafraid and unapologetic about my worth, my value and my gifts. I've realized that God has more for me than proving that I'm worthy to visit someone's else table. I don't need to exhaust myself in pursuit of that goal, in Him I can build my own tables. And ultimately, I'm reminded that I belong to Him, so faithfulness to His call on my life is my primary definition of success. In some seasons that has looked like a lot of roles and achievements, in other seasons it has been completely hidden. I think I'll be working out what this break up means for years to come.
Q: In your book you encourage readers with the Matthew 11:28-30 passage about taking Jesus' yoke that is easy to bear? For many people that concept is hard to grasp, what has this scripture meant to you?
Saxton: That passage has been life giving to me. This is God's word to me on those days when I've felt too much or not enough, those days when perfectionism and striving have run me into the ground. When the cultural "oughts" and systemic "shoulds" have worn my patience thin and emptied my hope. I'm reminded Jesus walked amongst a people who were broken by Roman occupation and oppression, stifled by the religious expectations of the day. What pressure to live with on a daily basis! Yet into that context Jesus offers a transformative invitation.
I've determined that I need to be unafraid and unapologetic about my worth, my value and my gifts.
I love Eugene Peterson's reading of this text:
"Are you tired? Worn out? Burned out on religion? Come to me. Get away with me and you'll recover your life. I'll show you how to take a real rest. Walk with me and work with me—watch how I do it. Learn the unforced rhythms of grace. I won't lay anything heavy or ill-fitting on you. Keep company with me and you'll learn to live freely and lightly."
It's this line that holds me close:
Come to me. Get away with me and you'll recover your life.
I never get tired of these words. In these words, I find peace, security and an invitation to recover the life I was made for, not one the world, my brokenness or the enemy has reduced me into living. And it's an invitation that greets me every day. And it's my goal that every day I'll respond to Jesus with my "Yes" and follow wherever He leads. He's the most inspiring place to be.
This article originally appeared in A Sista's Journey.

Join 405,000+ of your peers for two days of fresh, actionable and inspiring leadership training from a world-class faculty at a location near you.
Never miss an inspiring leadership insight or the latest leadership news!
About the Author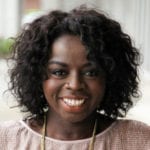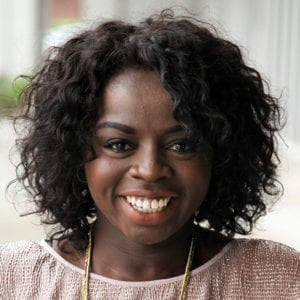 Author; Leadership Coach; Entrepreneur
Born to Nigerian parents and raised in London, England, Jo Saxton brings a multicultural and international perspective to leadership. She has served on staff teams in churches in the UK and the U.S. and is the founder of the Ezer Collective, an initiative that equips and invests in women leaders. Saxton co-hosts the podcast Lead Stories: Tales of Leadership and Life with Steph O'Brien and has authored three books, including The Dream of You.
Years at GLS 2019