Published August 7, 2018
10 Things You Can Do to Prepare for #GLS18
It's nearly time!
There are just two days left until hundreds of thousands of leaders from around the world will gather together to invest in their leadership.
Many of you are polishing off your projects, setting up your out-of-office, and preparing your heart for all you will experience at the 2018 Global Leadership Summit.
You are leaders who care about growth, invest in your development and commit to get better. We want to equip you with everything you need to have an incredible GLS experience!
Here are 10 tips to make the most of your 2018 Global Leadership Summit!
Get speaker biographies, the daily schedule, speaker polls, order speaker books and DVDs, save and share session notes, register for 2018 Summit, and more!
For year-round leadership development, GLSnext provides more than 700 videos from world-class Summit faculty with new videos added each week.

3. One of our speakers has a new book focused on the life of Elisha in the Bible.
Read the following verses ahead of time to prepare for the talk! 1 Kings 19, 2 Kings 2, 2 Kings 4, 2 Kings 7, 2 Kings 13
4. Identify the teams in your organization that contain age, culture, or gender diversity.
What challenges are you encountering on those teams? Create a list of challenges and bring them with you to the conference.
5. Honestly evaluate the last difficult conversation you had with someone in your organization.
Was it positive? Was it hurtful? Sheila Heen will bring research and expertise to teach us how we can be better prepared for those difficult conversations in our organizations.
6. Recall the last time you experienced extraordinary hospitality.
How did that experience affect you? What made the hospitality so radically different? Restauranteur Danny Meyer will teach us how great organizations can practice world-class hospitality.
7. Rate yourself on your ability to anticipate future opportunities or challenges.
Where do you fall on the scale of how well you anticipate the future?
1 = Low Ability to Anticipate
5 = High Ability to Anticipate
One of our speakers will help us learn how to grow in this critical leadership skill. He will start his talk with this quote from Wayne Gretzky: "Most players skate to where the puck is. I skate to where it is going to be."
8. Take a moment to evaluate whether or not you are truly living out of your God-given calling.
How much does your faith affect the work you are doing? We will hear three stories about individuals who have claimed a grander vision for their lives.
9. Join the conversation on social media.
Follow @wcagls on Twitter, Facebook and Instagram. Tweet, post and share about your experience, and connect with Summit enthusiasts all across the globe! This year's official hashtag is #GLS18.
10. Pray.
Add a daily prayer this week: "God, prepare my heart to hear the message you need me to hear at the Summit. Guide me to know where to focus my growth for the next leadership season."
See you at the Summit!
We welcome and encourage comments on this site. There may be some instances where comments will need to be edited or removed, such as:
Comments deemed to be spam or solely promotional in nature
Comments not relevant to the topic
Comments containing profane, offensive, or abusive language
Anonymous comments
If you have any questions on the commenting policy, please let us know at heretoserve@globalleadership.org
Equip, encourage & inspire global leaders with a gift today
When you give to the Global Leadership Development Fund, your gift inspires and equips Christian leaders, facilitating transformation in some of the world's most challenging environments.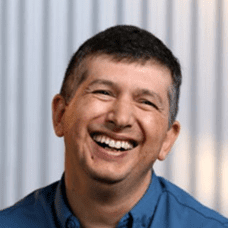 "Without your heart for giving, we could not have had the GLS in many countries like Bolivia, Ecuador, Cuba, Chile, Peru and others in the rest of Latin America."
Carlos Arroyo, South America