Published December 21, 2020
3 Important Things Happen When You Donate to the GLN
The Global Leadership Summit in August 2020 was the hardest speaking engagement I've ever done in my life.
The auditorium was an empty, dark valley of a space. I knew hundreds of thousands of people were going to be watching on the other side of the camera, but right in front of me were just ten people all working and filming.
I was thinking through my opening line, "It's a tale of authenticity…"
They started counting down… 5, 4, 3 2, 1… "Albert, you're live!"
But when they said, "Go!" I said, "It's tale of…"
And I couldn't remember the word "authenticity"!
I couldn't find the word! It slowly started walking back to me one letter at a time and jumped into my head just in time.
Sometimes I feel like in my leadership that happens to me… I get called back to authenticity—I get called back to be who God called and created ME to be.
This is why The Global Leadership Summit is so important, especially as we strive to bring these critical reminders, insights and encouragement to leaders around the world.
There are three things The Global Leadership Summit does…
1. The Summit reminds us we are leaders
It reminds me I'm born to be here. I'm a leader and I have influence. The GLS has the audacity to say, I don't care what you've been told before, but you're a leader and you have influence. Everyday people can be great leaders. The GLS puts people in front of us to remind us of who we are. It reminds us that our leadership matters, wherever we are—what we do and who we are really matters.
2. The Summit calls us up
Even as I was trying to work on what I was going to contribute at the Summit, I got called up and punched in the gut with fresh motivation and insight… I was reminded that not only am I a leader, but I'm also being called up. I was reminded of the things I need to work on, the things I need to do better. The GLS reminds us so well that our leadership matters and stretches us to be better.
3. The Summit sends us out
The GLS says, go out and be great. I had the privilege of closing the Summit this year. As I think about the closing session, I look out at our world, and it looks so dark. I'm reminded that we need leadership like never before. We also need to think about the kind of leadership we need. We have poor examples of leadership out there right now. Lately, the Lord has been saying this to me—we need to make courageous decisions so that a generation will talk about the sacrifices we made. We need generation-impacting leadership. We need to think bigger, act more courageously and lead like never before.
Are you ready to join us on the journey forward? 
When you choose to give to the Global Leadership Network this year, you will echo what strong, courageous, excellent leadership can look like in the world. You can begin to change the narrative and impact a generation toward positive transformation.
One of my favorite things about the Summit are the stories from regular people, like you and me, who've done extraordinary things wherever they have influence. One of those leaders is a woman named Dr. Katurah York Cooper.
Katurah, a mother and educator, who fled a civil war in her home country of Liberia, felt called to go back in the middle of war to start a church. Now since attending the Summit and sharing it with her country, she's started a ripple effect of reconciliation and healing across the nation. See her story as it was told at GLS20 >>
The Global Leadership Summit is a Game-Changer
What has become evident through stories like Katurah's is that the GLS is a game-changer in people's lives—tapping into their potential, inspiring their vision and expanding their leadership so that they can become a catalyst for change.
Will you join me on a journey to become part of the unfolding story to reach a million people with world-class leadership development tools and encouragement? Your gift of any size makes all the difference. Every penny matters.  Donate today >>
Thank you for prayerfully considering your gift to the Global Leadership Network before the end of the year!
We welcome and encourage comments on this site. There may be some instances where comments will need to be edited or removed, such as:
Comments deemed to be spam or solely promotional in nature
Comments not relevant to the topic
Comments containing profane, offensive, or abusive language
Anonymous comments
If you have any questions on the commenting policy, please let us know at heretoserve@globalleadership.org
Equip, encourage & inspire global leaders with a gift today
When you give to the Global Leadership Development Fund, your gift inspires and equips Christian leaders, facilitating transformation in some of the world's most challenging environments.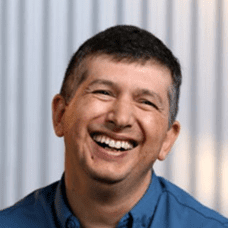 "Without your heart for giving, we could not have had the GLS in many countries like Bolivia, Ecuador, Cuba, Chile, Peru and others in the rest of Latin America."
Carlos Arroyo, South America