Published February 1, 2020
40,000+ People Attending the Summit Internationally in February
Every Tuesday and Thursday morning at 8:30 am CST, our staff gathers together to pray for our partners across the globe.
Please join us in prayer as we lift up the international Summit events happening this month. Pray for God's anointing on every detail and that those who attend would leave feeling equipped, inspired and encouraged to lead the change they long for in their communities.
And if you have a prayer request, please share it with us in the comments. We would be honored to pray with you!
February 1
Bobo-Dioulasso, Burkina Faso
Ziguiudon, Senegal
Dubai, United Arab Emirates
Delhi, India
Kolhapur, India
Les Cayes, Haiti
Dallas, United States
February 4
Kappam, India
February 6
Madurai, India
Barcarena, Brazil
Matagalpa, Nicaragua
Cluj Napoca, Romania
Natal, Brazil
February 7
Surulere, Nigeria
Orebro, Sweden
Undisclosed country
Sikkim, Nepal
Taichung City, Taiwan
San Jose, Costa Rica
Limon, Costa Rica
Lima Centro, Peru
Ambato, Ecuador
Monrovia, Liberia
Santa Clara, Cuba
Chihuahua, Mexico
Cuernavaca, Mexico
Leon, Mexico
Mazatlan, Mexico
Pachuca, Mexico
Piedras Negras, Mexico
Tlaxcala, Mexico
Aguascalientes, Mexico
La Paz, Mexico
Minya, Egypt
February 8
Vizag, India
Ongole, India
Chennai, India
Madurai, India
Mysuru, India
Mumbai, India
Surat, India
February 11
Yobe, Nigeria
February 13
Baguio City, Philippines
Santarem, Brazil
Itatiba, Brazil
Colombo, Brazil
Recife, Brazil
February 14
Yamoussoukro, Ivory Coast
Maiduguri, Nigeria
Lagos, Nigeria
Heliopolis Cairo, Egypt
Bucuresti , Romania
Ibadan, Nigeria
February 15
Nassarawa, Nigeria
Odessa, Ukraine
Churchandpur, India
Ludhiana, India
Puerto Cabezas, Nicaragua
Sharjah, United Arab Emirates
February 20
Phnom Penh, Cambodia
February 21
Sandakan, Malaysia
Hubli, India
Indore, India
Nagpur, India
Warangal, India
Chisinau, Moldova
Escuintla, Guatemala
Singapore, Singapore
Hong Kong, Hong Kong
Placetas, Cuba
Monterrey, Mexico
Reynosa, Mexico
San Luis Potosi, Mexico
Xalapa, Mexico
Hermosillo, Mexico
Amman, Jordan
Mangalore, India
Orlando, United States
February 22
Trivandrum, India
Vizag, India
Udupi, India
Tiruvallur, India
Lucknow, India
Lagos, Nigeria
February 24
Palell, India
Monrovia, Liberia
Buchanan, Liberia
February 25
Sta Rosa, Philippines
February 26
Leon, Nicaragua
February 28
Fada N' Gourma, Burkina Faso
Singapore, Singapore
Kota Kinabalu, Malaysia
Dnipro, Ukraine
Johor Bahru, Malaysia
Chiquimula, Guatemala
Sarapiqui, Costa Rica
Comas, Peru
Armenia, Colombia
Palu, Indonesia
Coatzacoalcos, Mexico
Cordorba, Mexico
Celaya, Mexico
Ensenada, Mexico
Mexicali, Mexico
Monclova, Mexico
Ciudad de Mexico, Mexico
Tijuana, Mexico
Torrean, Mexico
Victoria, Mexico
Matamoros, Mexico
Grand Rapids, United States
Kingstown, Saint Vincent and Grenadines
Ndola, Zambia
February 29
Lagos, Nigeria
Ibadan, Nigeria
Davao, Philippines
Mysuru, India
Trichy, India
Hi-Tech City, India
Guatemala City, Guatemala
Maroysi, Greece
Vyara, India
We welcome and encourage comments on this site. There may be some instances where comments will need to be edited or removed, such as:
Comments deemed to be spam or solely promotional in nature
Comments not relevant to the topic
Comments containing profane, offensive, or abusive language
Anonymous comments
If you have any questions on the commenting policy, please let us know at heretoserve@globalleadership.org
Equip, encourage & inspire global leaders with a gift today
When you give to the Global Leadership Development Fund, your gift inspires and equips Christian leaders, facilitating transformation in some of the world's most challenging environments.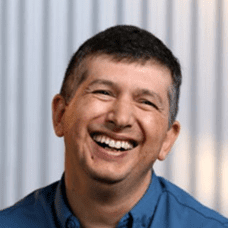 "Without your heart for giving, we could not have had the GLS in many countries like Bolivia, Ecuador, Cuba, Chile, Peru and others in the rest of Latin America."
Carlos Arroyo, South America